Landmarks Applications
Certificate of Appropriateness
Join our C of A Committee
Does the thought of shaping changes in our neighborhood interest you?  LW's C of A Committee members are key players in shaping the Upper West Side's future.  We welcome architects, designers, historians, attorneys, real estate professionals and anyone interested in volunteering skills and expertise in the pursuit of stewardship of our neighborhood.  The Committee typically meets monthly to review all applications for changes to landmark sites within Community District 7 scheduled to be heard at the Landmarks Preservation Commission, Art Commission and other public forums. Email Sean Khorsandi seankhorsandi@landmarkwest.org, or call (212) 496-8110 for further details.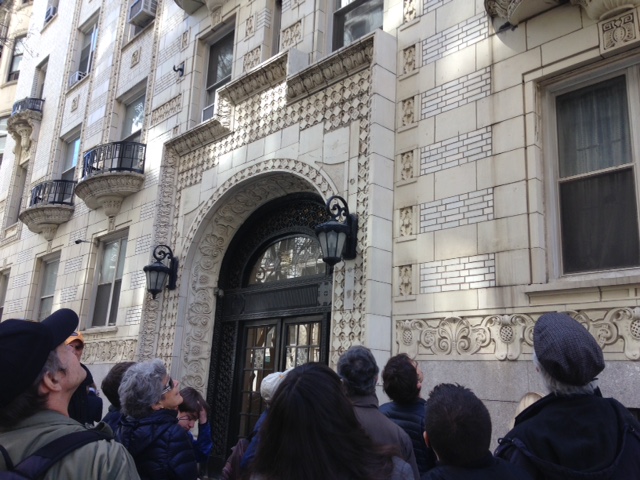 After days of rain, the sun broke through last Sunday, creating perfect conditions for a Landmark West! tour of the far Westside. Guide Gil Tauber, loaded with historic tales and tidbits, took a capacity crowd along parts of the West End Avenue and Riverside Drive...
read more
The April 2017 issue of the New Republic focuses on the U.S. President in a collection of articles, including "Why Lying Is So Easy for Trump": Kate Wood, president of the preservation advocacy group Landmark West, says New York developers sometimes destroy...
read more