A guest post by IHDF Intern Jonathan Ortiz

Last week, I went out looking at buildings, searching for something that caught my eye. As I was walking, I decided to give myself a challenge: try to find a unique row house.
I walked past so many of them but I was having trouble finding something that really stood out. Right when I was about to start looking for another kind of building, I noticed something on a row house bay window — a very elaborate ornament. It was a very impressive piece of work, with an elegant flower design surrounding a crest right in the middle.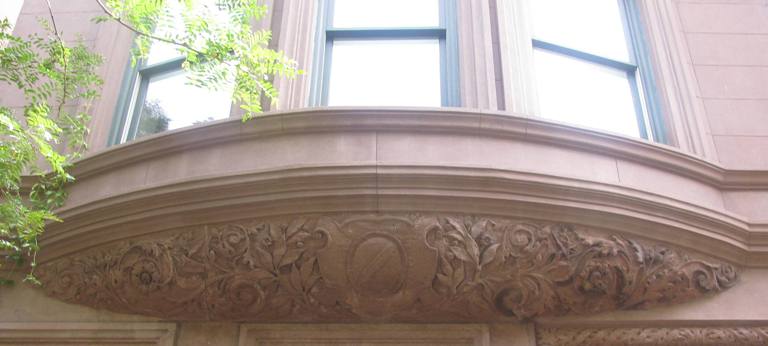 Amazed by my find, I looked at the building next to it and, sure enough, it was the same type of ornament, but with a slightly different design. This went on for about six more buildings, all with elaborate designs.
The ones that I favor are 27, 31, 33, 37, and 41 on West 70th Street. They were designed by architect Gilbert A. Schellenger and built in 1892. If you are ever taking a stroll on this street or just have some free time, I strongly suggest you go pay these buildings a visit.
Search more buildings by architect Gilbert A. Schellenger in the LW! Online Buildings Database!