Daytonian in Manhattan, is a blog dedicated to telling "the stories behind the buildings, monuments and other points of interest that make Manhattan fascinating."  From 45-47 Madison Street, the sole survivor of a row of Federal-style row houses in the Financial District, to the Chanin Building, a glorious Art Deco skyscraper in Midtown, the blog has focused on both the lost and extant buildings that have come to define Manhattan. The blog is maintained by Tom Miller, a native of Dayton, Ohio, who has posted an article every day (except Sundays) since he started in 2009.  Miller places just as much importance on the social, or human, histories of historic buildings as on their architectural importance, seeing alterations as part of the history of the structure rather than its ruination.
Miller has covered several UWS buildings over the years, including our top priority WISH LIST site, the former IRT Powerhouse by McKim, Mead and White.
Since last March, the Daytonian in Manhattan has devoted every Tuesday entry to unearthing the history of a unique building on the Upper West Side.  Some recent highlights include: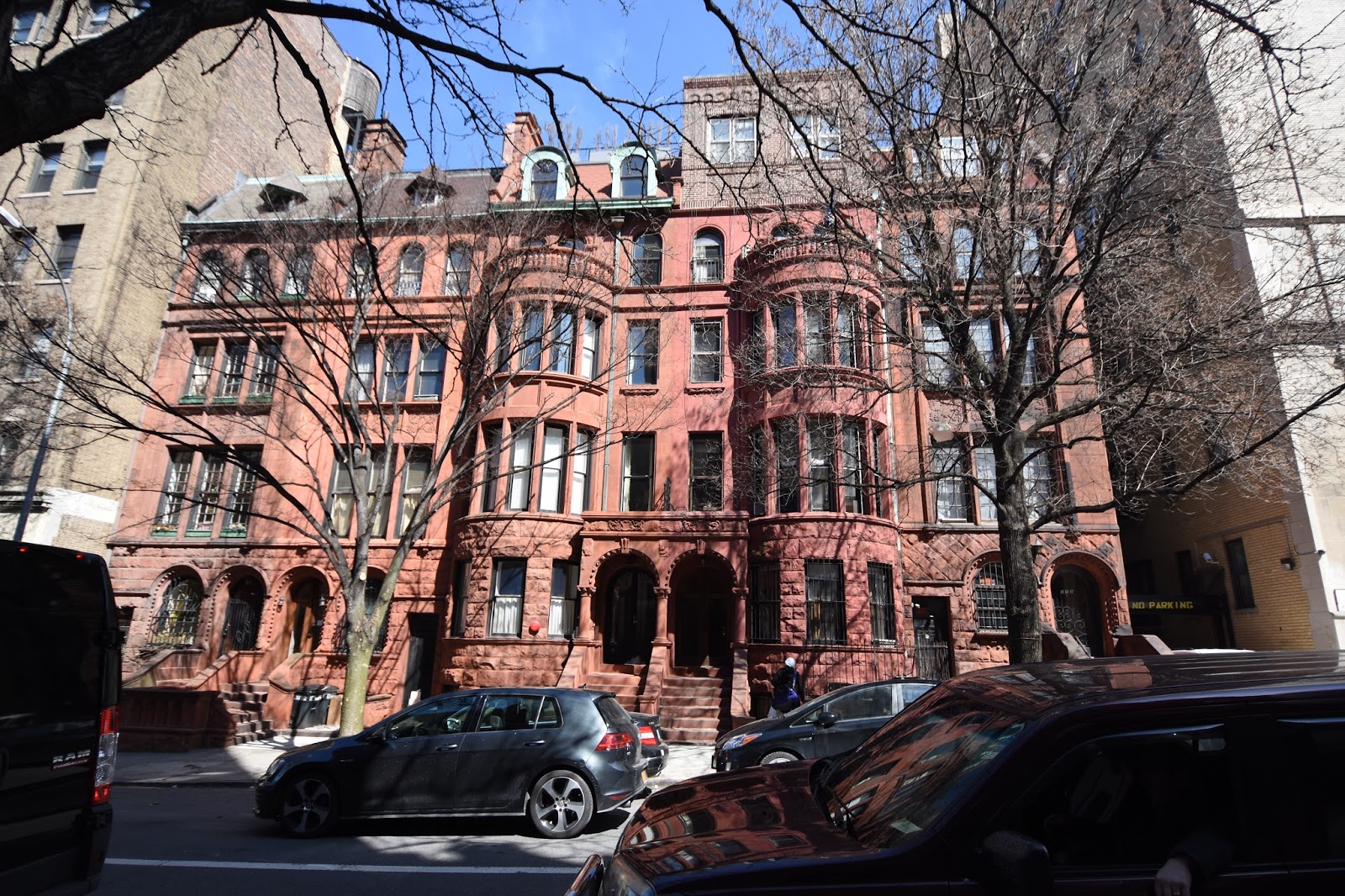 313-321 West 77th Street are the five survivors of a row of 11 brownstones designed by Van Campen Taylor and built between 1890 and 1892 by developer Francis M. Jenks.  Once single-family homes occupied by prominent individuals, this row saw additions, subdivisions, and demolitions that responded to the changing character of the community over time. Nonetheless, Miller describes how these "handsome residences retain their integrity.  The architect's wonderful attention to details and his command of textures, shapes and shadows have survived as a hint of what the incredible row must have been."  These buildings were given landmark status with the designation of the West End-Collegiate Historic District in 1984.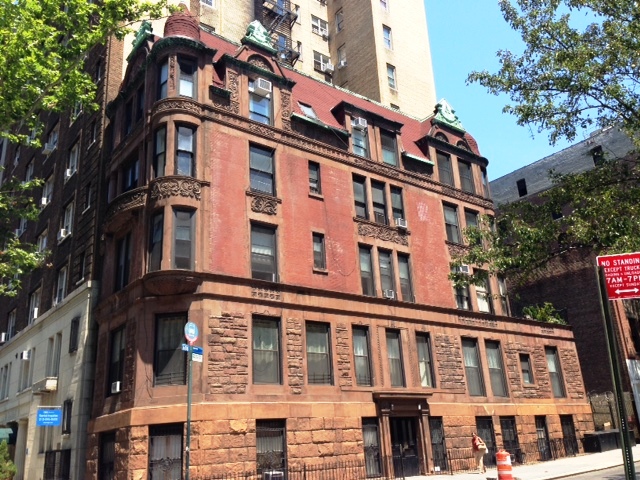 Built in 1890, 560 West End was designed by Joseph H. Taft as one of twenty luxury houses being built on the west side of West End Avenue.  Miller describes how "the brick and stone mansion rose four stories above a high basement and was decorated with deeply-carved panels, elaborate Flemish Renaissance dormers which nestled into the steep tiled roof and engaged towers which terminated in bell-shaped caps."  Between 1905 and 1920 this house served as the home of the New York Institute of Music until it was converted to residential use with twelve "upscale apartments."  This building lies within the Riverside-West End Historic District designated in 1989.
This set of three stables at 167-171 West 89th Street was constructed in 1892, catering to the Upper West Side's new population of affluent citizens living in mansions or apartment houses, who either maintained their own team of horses or frequently hired carriages.  Despite their original utilitarian use, these buildings are clad in an attractive sandy-colored brick with details such as corbelled cornices and large arched openings for the carriage bays.  These buildings saw a variety of uses and owners over the years, until 1970, when they were all occupied by a field office of the New York City Housing and Redevelopment Board.  All three buildings eventually came under the ownership of the Ballet Hispanico, which gutted the interiors and joined them internally while preserving most of the original façades.
Stay tuned to the Daytonian in Manhattan every Tuesday for your dose of the Upper West Side!