Landmark West's Youth Education Program
Brownstone Detectives
Students will explore the basic elements of buildings and how these parts contribute to the larger structure. What is the job of a cornice? Why are stoops so special?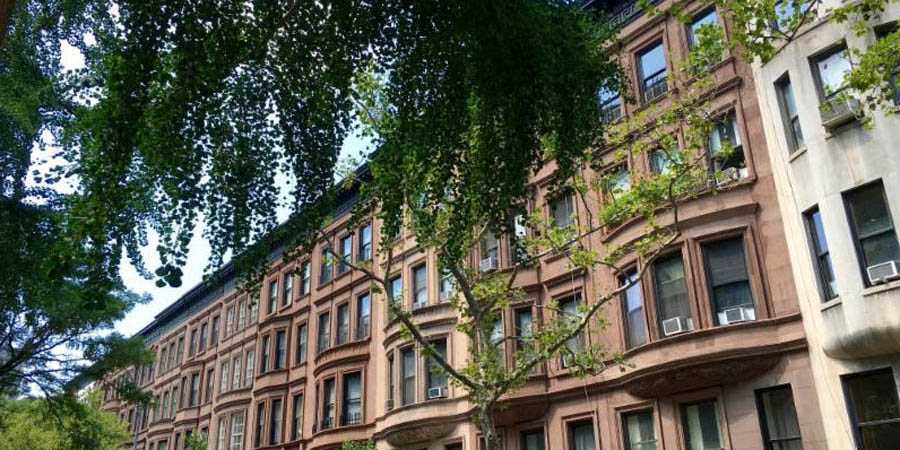 Program Description
In the first session, students learn about these building elements and then draw their own imagined buildings.  In the second session, students go outside to identify parts and sketch building facades.  Finally, using both their background knowledge and first-hand experience, students create a three-dimensional brownstone façade, which combine to create a streetscape model.
Student Goals
students will gain knowledge of architectural vocabulary, including various building parts and their functions
be able to identify these parts on actual buildings
use their knowledge of building parts and ornament to create a brownstone facade with a cohesive design
display an understanding of the importance of architecture and its preservation
Tour your neighborhood and design your own community
Create a brownstone facade and streetscape model
Compose poems based on neighborhood buildings
Tour a site and observe differences between the past and present
Explore architecture up close and design a contextual facade
To inquire about having your school partner with Keeping the Past for the Future, please contact
Shannon Hill
LANDMARK WEST!
education@LandmarkWest.org
45 West 67th Street
New York, NY 10023
Help us keep the past for the future...