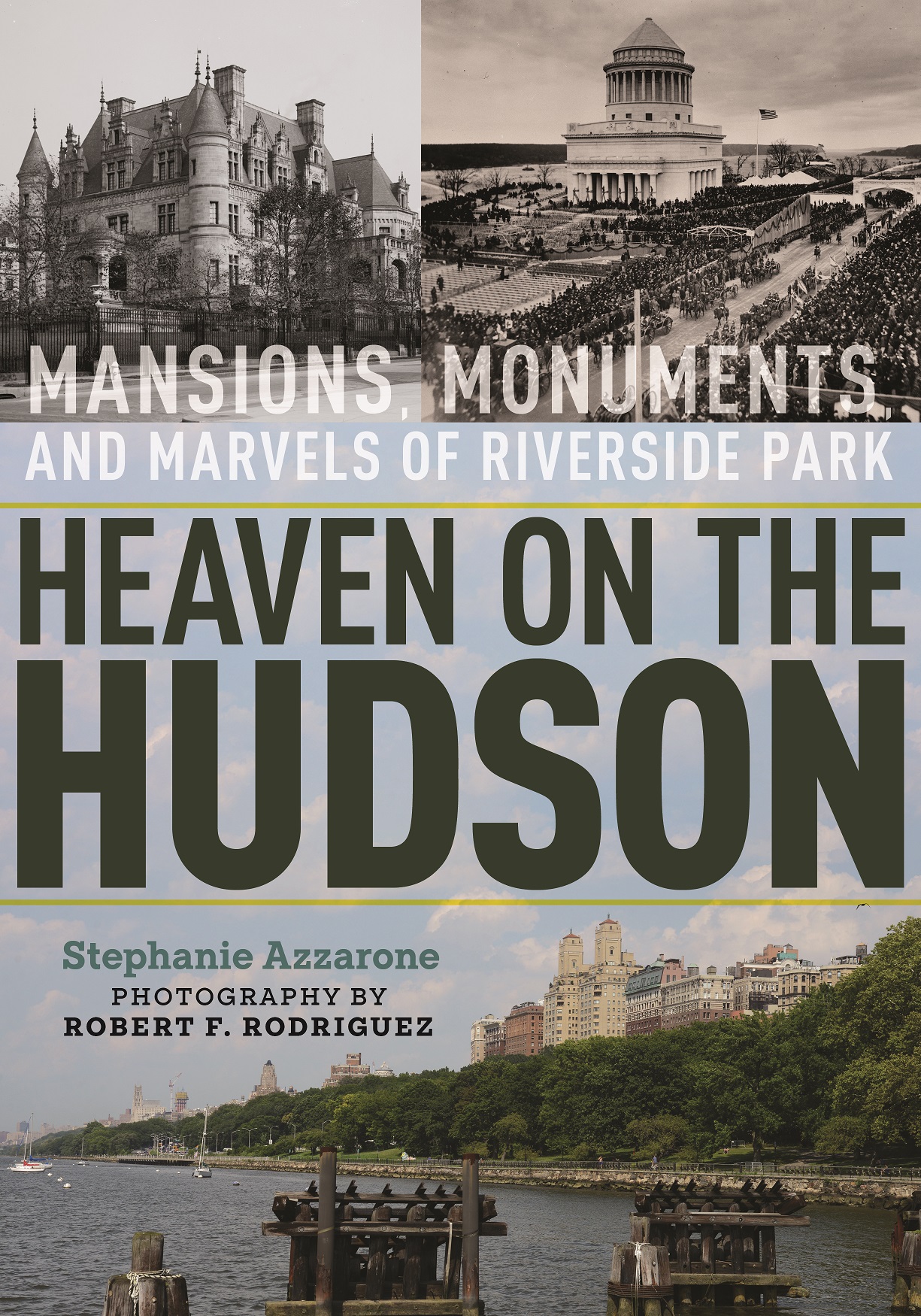 Riverside Park and Riverside Drive have lived many lives. Originally Native American hunting grounds, over time they were also the site of vast farms, elegant country estates and stunning millionaire's villas—a few of which remain intact today. Later came Art Deco treasures.
But such development doesn't just happen. The Park and Drive together marked the fulfillment of dreams both ambitious and romantic for Upper West Side business and social leaders of the time. Their goal: to build "the city's preeminent residential street, expected to eclipse Fifth Avenue with ease."
Upper West Sider Stephanie Azzarone, author of the just-released book Heaven on the Hudson: Mansion, Monuments, and Marvels of Riverside Park, takes us through the creation and evolution of Riverside Park and Riverside Drive through the eyes of the movers and shakers responsible for it: the powerful men who conceived it, promoted it, designed it — and later redesigned it. While some of their names are well known – Frederick Law Olmsted and Robert Moses among them – others have been long forgotten.
Join LW! for a look at the history of Riverside Park through the eyes of those who first imagined all that it could become.