Upcoming Programs and Events
LANDMARK WEST! offers programs and events throughout the year, including walking tours, book talks, adult education seminars, community gatherings and happy hours. Please join us to learn and share knowledge about the Upper West Side's history, culture, architecture, and preservation efforts. RSVP as soon as possible, as space is often limited.  And make sure to keep your
membership current to qualify for discounts and other perks!
Organized by:
Only Murders In The Building: Staging The Scene Of The Crime
December 7 @ 6:00 pm

-

7:15 pm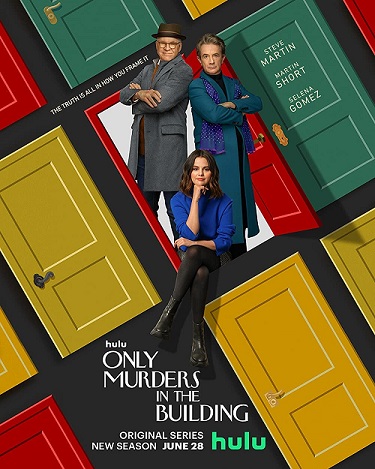 A Werk Wmarkest
murder. A trio of neighbors-turned-crime investigators-turned-podcasters. A landmarked building. A perfect evening!
If you've been pulled into the whodunnit world inside the luxe Arconia building (aka the Belnord on the UWS), you can't miss this "how-dunnit" special event.
Emmy-winning Production Designer Curt Beech and Set Decorator Rich Murray from the hit Hulu show Only Murders In The Building will share their secrets on everything from scouting the perfect NYC building for this caper of capers to creating the entire glittering world within.
OMITB fans have been gushing over the lavish and eclectic interior set design crafted by our über-talented speakers that has made the fictional Arconia a full-fledged cast member. That courtyard! The lobby! Even the elevator! And of course, the unbelievable rambling pre-war apartments for each character: maximalist Oliver, sophisticated & quirky Charles, inscrutable Mabel and a host of others (no spoilers). Hear how every detail, color palette, texture and style were carefully curated to create a set that feels real and wholly New York City.
The Historic Districts Council and Landmark West! invite you in for an evening to peek behind the designer curtains (there will be photos!) of one of the most popular series that also features one of our city's finest landmarks!