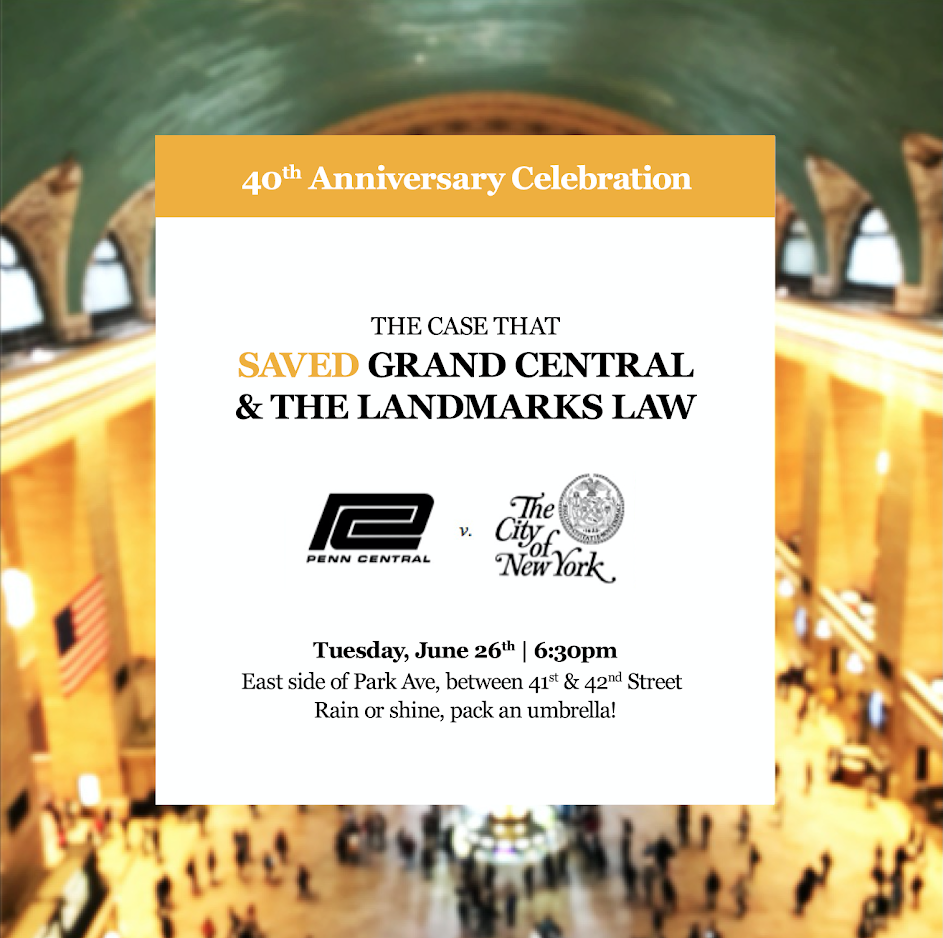 Penn Central Day Celebration
Tuesday, June 26th 2018 at 6:30 PM
Pedestrian Plaza Overlooking Grand Central Terminal
East Side of Park Avenue Between East 41st & 42nd Streets
Rain or Shine – Pack an Umbrella!
Tuesday, June 26th marks the 40th Anniversary of Penn Central v. City of New York, the U.S. Supreme Court case that helped save Grand Central Terminal from the wrecking ball. The decision also upheld the constitutionality of New York City's pathbreaking Landmarks Law.
The Penn Central Day Committee invites you to a festive outdoor celebration on Tuesday, June 26th at 6:30 PM in the plaza across from the Terminal. Join us for speakers, a cake, and a few choruses of "Happy Birthday" led by Olivia K, Brooklyn's "soul-fusion powerhouse." Our group will then retire to the Oyster Bar for cocktails and conversation. Dress like your favorite landmark!