Landmarks Applications
Certificate of Appropriateness
Join our C of A Committee
Does the thought of shaping changes in our neighborhood interest you? LW's C of A Committee members are key players in shaping the Upper West Side's future. We welcome architects, designers, historians, attorneys, real estate professionals and anyone interested in volunteering skills and expertise in the pursuit of stewardship of our neighborhood. The Committee meets to review all applications for changes to landmark sites within Community District 7 scheduled to be heard at the Landmarks Preservation Commission, Public Design Commission and other public forums. Email Sean Khorsandi seankhorsandi@landmarkwest.org, or call (212) 496-8110 for further details.
LANDMARK WEST! saw its name (and those of its staffers!) in the press on a variety of fronts today. Read on to learn more!LW! Walking Tour AppSince launching the Upper West Side's FIRST EVER walking tour iPhone app back in December 2010, we haven't stopped...
read more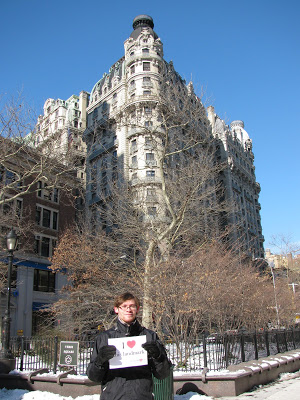 Ansonia Hotel2101-2109 BroadwayNot only have the superb architectural details of the Ansonia Hotel decked the Upper West Side since 1904, the building has shaped the culture of New York City in other ways. The Ansonia's dense interior walls have made it a haven...
read more