Landmarks Applications
Certificate of Appropriateness
Join our C of A Committee
Does the thought of shaping changes in our neighborhood interest you? LW's C of A Committee members are key players in shaping the Upper West Side's future. We welcome architects, designers, historians, attorneys, real estate professionals and anyone interested in volunteering skills and expertise in the pursuit of stewardship of our neighborhood. The Committee meets to review all applications for changes to landmark sites within Community District 7 scheduled to be heard at the Landmarks Preservation Commission, Public Design Commission and other public forums. Email Sean Khorsandi seankhorsandi@landmarkwest.org, or call (212) 496-8110 for further details.
West-Park Presbyterian Church165 West 86th Street at Amsterdam AvenueFrom Rev. Bob Brashear and the congregants of West-Park, some landmark love! To learn more about the congregation, visit their blog, the West-Park Press.To learn more about the 2010...
read more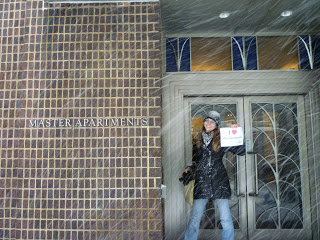 Master Building310-312 Riverside Drive The Master Building is one of the best Art Deco apartments on the Upper West Side. I love all the beautiful detailing!Love,Katherine MalishewskyGraduate Student, Columbia University Graduate School of Architecture, Planning,...
read more