Landmarks Applications
Certificate of Appropriateness
Join our C of A Committee
Does the thought of shaping changes in our neighborhood interest you?  LW's C of A Committee members are key players in shaping the Upper West Side's future.  We welcome architects, designers, historians, attorneys, real estate professionals and anyone interested in volunteering skills and expertise in the pursuit of stewardship of our neighborhood.  The Committee typically meets monthly to review all applications for changes to landmark sites within Community District 7 scheduled to be heard at the Landmarks Preservation Commission, Art Commission and other public forums. Email Sean Khorsandi seankhorsandi@landmarkwest.org, or call (212) 496-8110 for further details.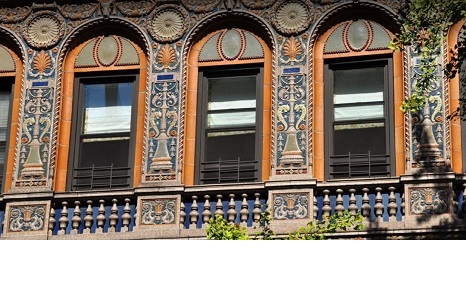 Terra Cotta Dreamin' Tuesday, April 17th, 9:30am-11:00am Terra-Cotta is one of the Upper West Side's most beloved materials: think the Aztec-inspired terra cotta on the Cliff Dwelling at 96th Street or the richly designed terra cotta panels of Chester Court on W. 89th...
read more

Tom Wolfe, March 2, 1930 - May 13, 2018 It is with great sadness that we reflect on the loss of American author, journalist, and friend of LANDMARK WEST!, Tom Wolfe, who died at age 88 in his adopted home of New York City on Monday. While his New York...
read more