Landmarks Applications
Certificate of Appropriateness
Join our C of A Committee
Does the thought of shaping changes in our neighborhood interest you?  LW's C of A Committee members are key players in shaping the Upper West Side's future.  We welcome architects, designers, historians, attorneys, real estate professionals and anyone interested in volunteering skills and expertise in the pursuit of stewardship of our neighborhood.  The Committee typically meets monthly to review all applications for changes to landmark sites within Community District 7 scheduled to be heard at the Landmarks Preservation Commission, Art Commission and other public forums. Email Sean Khorsandi seankhorsandi@landmarkwest.org, or call (212) 496-8110 for further details.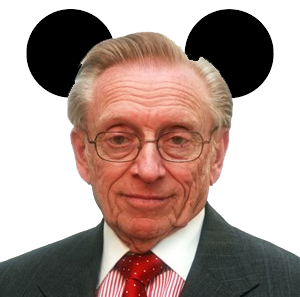 The New York Times has prepared a timely review of Larry Silverstein, lead of Silverstein Properties who celebrated the ribbon cutting of 3 World Trade Center earlier this week.  The lengthy article "Larry Silverstein Flees the 'Old Fogeys' of Midtown" reviews...
read more
...buried within a lot of other hyperbole. This article by Fox News under the guise of journalism baits the reader with a false premise: "Disney selling ABC News' longtime headquarters as trouble looms for embattled TV stars, journalists". While the article does...
read more