Landmarks Applications
Certificate of Appropriateness
Join our C of A Committee
Does the thought of shaping changes in our neighborhood interest you?  LW's C of A Committee members are key players in shaping the Upper West Side's future.  We welcome architects, designers, historians, attorneys, real estate professionals and anyone interested in volunteering skills and expertise in the pursuit of stewardship of our neighborhood.  The Committee typically meets monthly to review all applications for changes to landmark sites within Community District 7 scheduled to be heard at the Landmarks Preservation Commission, Art Commission and other public forums. Email Sean Khorsandi seankhorsandi@landmarkwest.org, or call (212) 496-8110 for further details.
After a months-long review, the Mayor has concluded the work of a special commission developed to review public monuments in New York City.  As a response to protests around the country, Mayor Bill deBlasio assigned a special panel--independent of the Public Design...
read more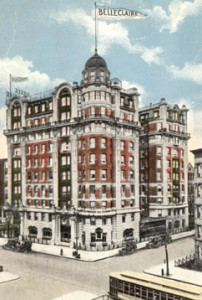 Thanks to the wonders of the internet, one can already access the Sunday New York Times Real Estate Section for the 14th of January.  In it, curious minds will find Hotel Belleclaire: A Dowager on the Rise written by long-time resident Michael Milton. LANDMARK WEST!...
read more