Landmarks Applications
Certificate of Appropriateness
Join our C of A Committee
Does the thought of shaping changes in our neighborhood interest you?  LW's C of A Committee members are key players in shaping the Upper West Side's future.  We welcome architects, designers, historians, attorneys, real estate professionals and anyone interested in volunteering skills and expertise in the pursuit of stewardship of our neighborhood.  The Committee meets to review all applications for changes to landmark sites within Community District 7 scheduled to be heard at the Landmarks Preservation Commission, Public Design Commission and other public forums. Email Sean Khorsandi seankhorsandi@landmarkwest.org, or call (212) 496-8110 for further details.
In what has become the top trending article on the ARCHITECT'S NEWSPAPER for the second day in a row, LW! Board Members Peter Samton, Page Cowley and independent architect Daniel Samton speak matter-of-factly about the impact the out of scale development is having on...
read more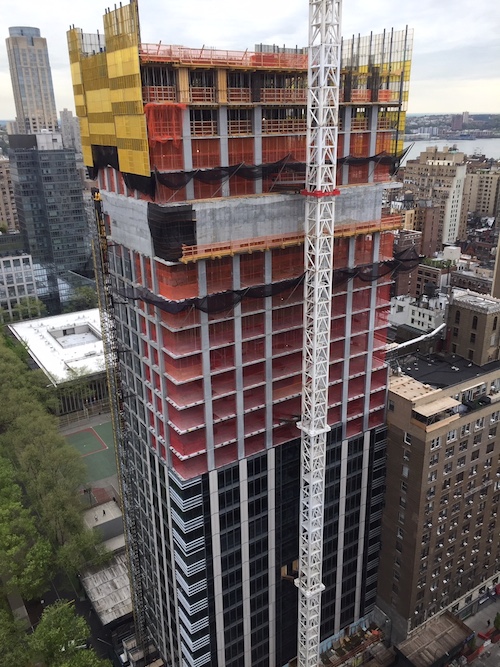 GOTHAMIST reports that Civic Groups File Second Lawsuit Over Upper West Side Luxury Condo Tower.  Those two groups are the Municipal Art Society and the Committee for Environmentally Sound Development.  Previously denied at the Board of Standards and Appeals (BSA) for...
read more