Landmarks Applications
Certificate of Appropriateness
Join our C of A Committee
Does the thought of shaping changes in our neighborhood interest you?  LW's C of A Committee members are key players in shaping the Upper West Side's future.  We welcome architects, designers, historians, attorneys, real estate professionals and anyone interested in volunteering skills and expertise in the pursuit of stewardship of our neighborhood.  The Committee meets to review all applications for changes to landmark sites within Community District 7 scheduled to be heard at the Landmarks Preservation Commission, Public Design Commission and other public forums. Email Sean Khorsandi seankhorsandi@landmarkwest.org, or call (212) 496-8110 for further details.
LANDMARK WEST!'s fight against supertall towers is making headlines. The Department of Buildings Notice Intent to Revoke of their prior approval to amend the West 66th Street development is giving the developer, and the media   lots to CHEW on. The developer is in...
read more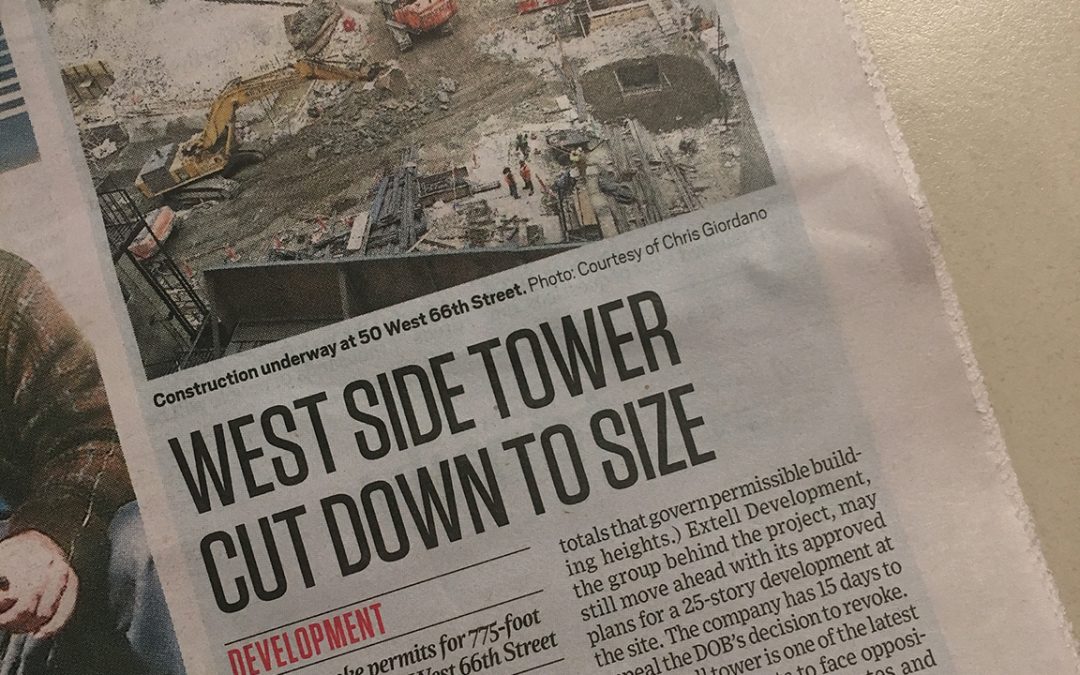 The West Side Spirit's Emily Higginbotham weighs in on the City's notice to revoke permits for 36 West 66th Street.  Acknowledging that this is just "one of the latest Manhattan projects to face opposition from land-use advocates and local residents" she delves into...
read more