Put Your Preservation Hats Back On!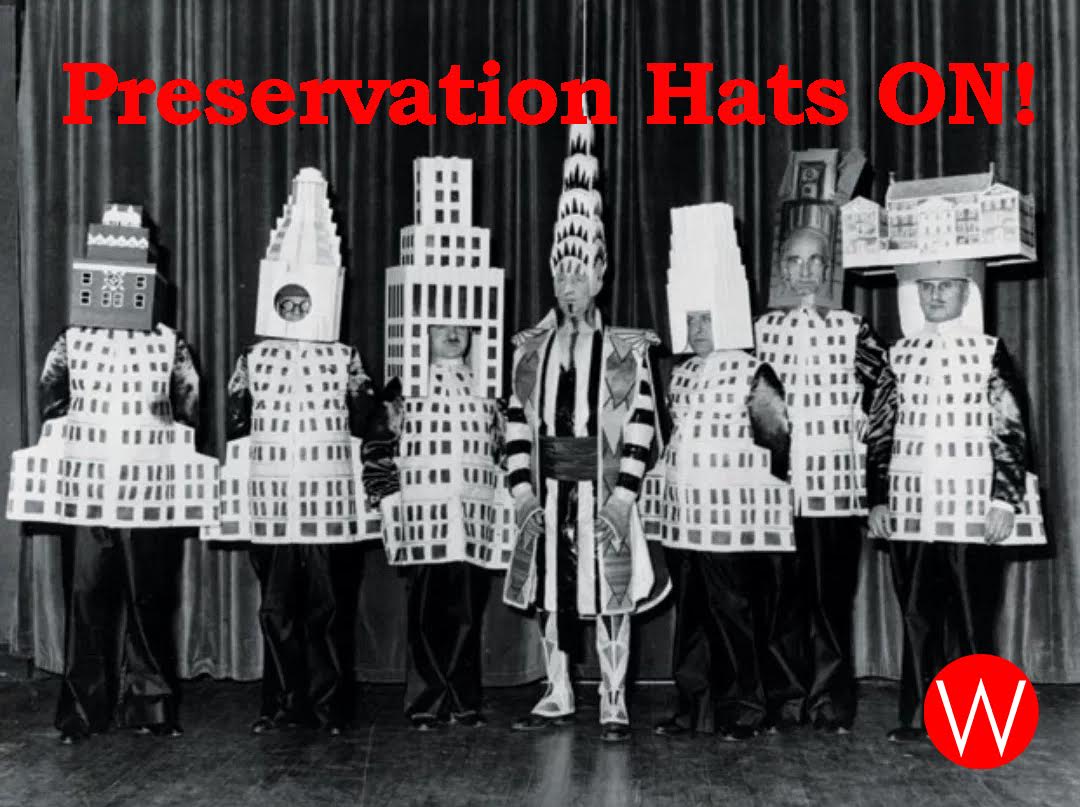 Meenakshi Srinivasan, Chair of the Landmarks Preservation Commission, announced today that she will step down in the face of significant opposition to proposed changes to the LPC Rules. Since her appointment by Mayor de Blasio four years ago, the Commission has in many ways shown favor to developers and building owners wishing to make changes to historic properties. The proposed rules changes developed under her leadership stand to weaken landmarks protection, and LANDMARK WEST! outlined our concerns in detail in our testimony to the LPC, joining voices with the wider preservation community's opposition by publishing a joint letter.
Though there have been a number of designations during Srinivasan's tenure, including our long fought-for designation of the IRT Powerhouse, the general tenor of her chairmanship has been perceived by LANDMARK WEST! and other New York City preservationists as detrimental to the city's landmarks and history. Simeon Bankoff, executive director of the Historic Districts Council, was quoted in a Crain's article on Srinivasan's resignation as saying, "The orientation of the landmarks commission seems to have shifted after the Bloomberg administration…becoming a little less responsive to community-driven applications and more oriented toward implementing city policy."
Particularly alarming, at the start of Srinivasan's leadership, the New York Daily News reported her telling the LPC staff to "take off their preservation hats". It was also under Srinivasan that the LPC worked to decalendar their backlog, a move which would have put dozens of buildings at risk. Preservationists, LANDMARK WEST! among them, fought back and managed to stop the decalendaring.
We do not yet know who will be appointed to replace Srinivasan, who will step down on June 1st. We will post updates as more information becomes available.
UPDATE: Multiple sources, including the Times Ledger, which broke the story, have been updated with a statement from Srinivasan.
Further articles on Srinivasan's resignation:
6 sqft: After regulation overhaul, Landmarks Preservation Commission head announces resignation
The Architect's Newspaper: Landmarks chair steps down; exclusive interview to follow
Brownstoner: Meenakshi Srinivasan Resigns as Chair of the Landmarks Preservation Commission
Crain's: De Blasio's landmarking czar on way out
Curbed: Landmarks Preservation Commission chair stepping down from her post
Times Ledger: Meenakshi Srinivasan resigns as head of Landmarks Preservation Commission, agency confirms
The New York Times: Landmarks Chairwoman is Latest to Exit the de Blasio Administration