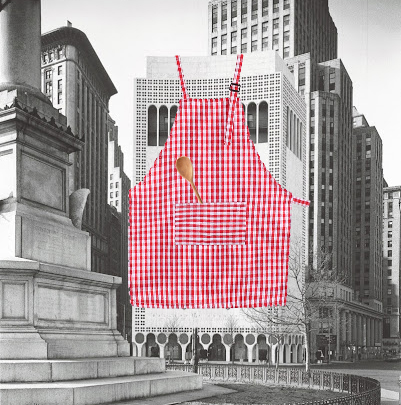 Too often people say preservationists are crusty–now's your chance to show 'em!
GET YOUR HANDS DIRTY
LANDMARK WEST! is participating in a City-Wide PRESERVATION Bake-Off!
Do you ever walk around the Upper West Side and think that pressed tin cornice would look better out of fondant?
Do you envision that tripartite façade as a delicious layer cake?
Do you prefer Key Lime to Limestone? Marzipan to Masonry? Brownie to Brownstone?
Love the Dakota but think you could make better tower turrets with buttercream?
Well then, this is for you!
GET YOUR SPRINKLES ON
THE INGREDIENTS:
The entry has to be a baked good inspired by a building. There are no restrictions on the kind of baked treat or neighborhood. Someone from the LES can submit a meringue Lincoln Center or a Brooklynite can send a gingerbread state capitol, etc.
The name of the entry should specify both building and neighborhood.
Provide evidence that the entrant created the entry – (a process photo) as well as the final work.
Post to Instagram (if your account is public) or send to us for public posting and we'll use hashtags:
#BakeMyFavoriteBuilding
#PreservationBakes
So we can follow all groups hosting the competition.
SET YOUR TIMER!
PRE-HEAT:
Submit photos of your baked construction to LW! by December 7
(Landmarkwest@Landmarkwest.org or Instagram hashtags above)
PROOFING:
UWS winners will be announced on our site December 11th and will continue to the City-Wide competition against winning entries from:
(Instagram ID's in RED)
FRIENDS of the Upper East Side Historic Districts friendsoftheues
The Historic Districts Council hdcnyc
LANDMARK WEST! landmarkwest
The Preservation League of New York State preservenys
Municipal Art Society mas_nyc
New York Landmarks Conservancy nylandmarks
Village Preservation gvshp_nyc
Who will RISE to the occasion?
A celebrity panel of architects and bakers will be the final judges, announcing the winner Wednesday, December 16th.