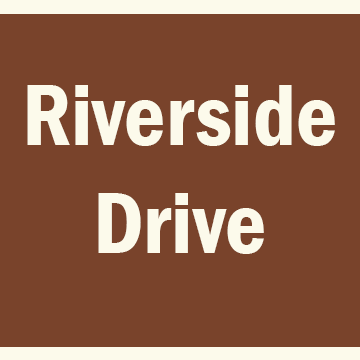 Riverside Drive
Largely intended for pleasure driving, and in great contrast to the gridiron, this picturesque drive organically turns and curves as it mediates between the Hudson River, its namesake park and the built neighborhood. Sited above natural bluffs with unobstructed views west, Riverside Drive addresses enjoy a feeling of nature and the best sunsets Manhattan has to offer.
Our Social History research of Riverside Drive is only beginning! We update these histories as we have upcoming Landmarks Preservation Commission C of A's or other research priorities. Click on the corresponding icons below to learn more about the featured addresses.
Don't see the address you are looking for? Please write to landmarkwest@landmarkwest.org if you would like to sponsor the research for additional sites.
Riverside Drive: Explore by Address