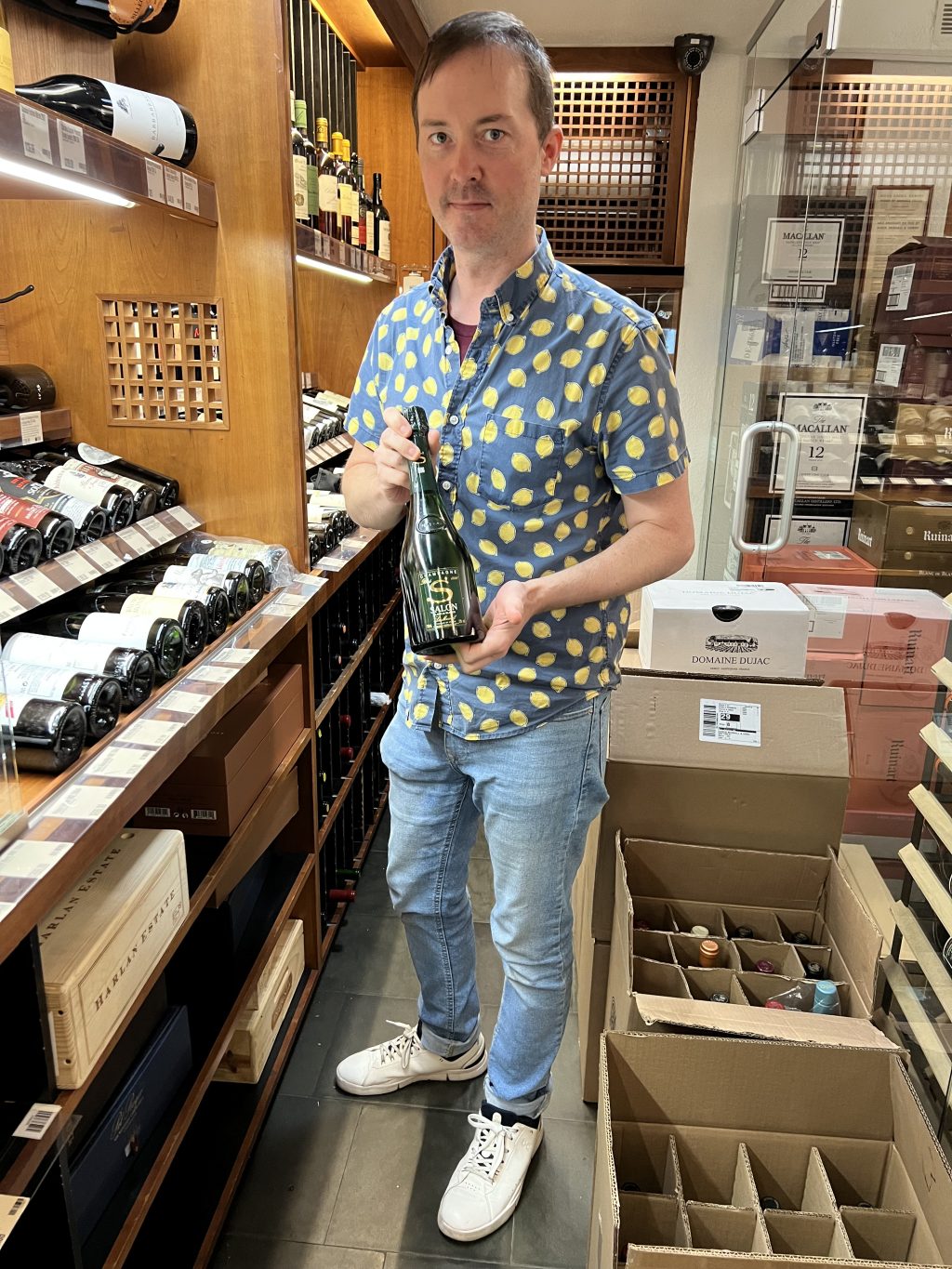 By Claudie Benjamin
Whether celebrating solo, with a friend, or with a group of family or co-workers, champagne is the beverage that comes readily to mind. Which to buy? Where to shop? If you haven't already been, Acker has been selling wines and spirits for 200+ years. Located at 160 West 72nd Street, the shop offers a vast selection of top-shelf bottles as well as fabulous, affordable sparkling wines for under $20.
Matt Reiser is one of the wine experts at Acker. He's been at Acker for eight years and spent his earlier career in the restaurant and wine world. Acker is the largest wine auction company in the world. Auctions, conducted online, rely on sophisticated technology. The operation is global with a weekly online auction schedule that includes wine auctions held in Hong Kong, Delaware & New York.
Seeking the perfect wine to mark a big birthday? Find the perfect rare vintage with just a couple of clicks on Acker's website (ackerwines.com) where you can access all of the Fine & Rare selections. Voila! You've found a plethora of vintages that you can select from to match the year corresponding to a special birthday or anniversary.
One of Acker's most prized bottles of champagne is a bottle of 1996 Salon. Matt speaks reverently about the excellence of this wine with a price tag of $1,549. What makes this champagne so special? Basically, the best of everything: it is made from the finest quality grapes grown under just the right conditions in the soil of the Champagne region in France. The rarity of this wine is based on the unusually small size of the premium vineyard it hails from which is less than three acres in size. On top of that, Salon Champagne only produces and distributes Grand Cru-level wines. The coveted flavors in the champagne depend largely on these factors as well as time, Matt explains. He states that Acker has connections to some of the best private cellars in the world, giving access to the rarest of bottles.
What did Matt serve for Thanksgiving? La Caravelle Rose Champagne ($39.99/bottle). La Caravelle has a special place at his table given the rich history of the famed iconic French restaurant. Former Caravelle proprietors Rita and Andre Jammet continue their legacy of haute excellence and fine taste with superb quality Champagne at affordable prices (all under $40). He could not be more enthusiastic in describing this sparkling pinkish wine, "The perfect wine for the holidays. A beautiful pink hue, exploding with rich, dark berry fruit, toasted almonds, and bright acidity. It's the perfect start to any celebration."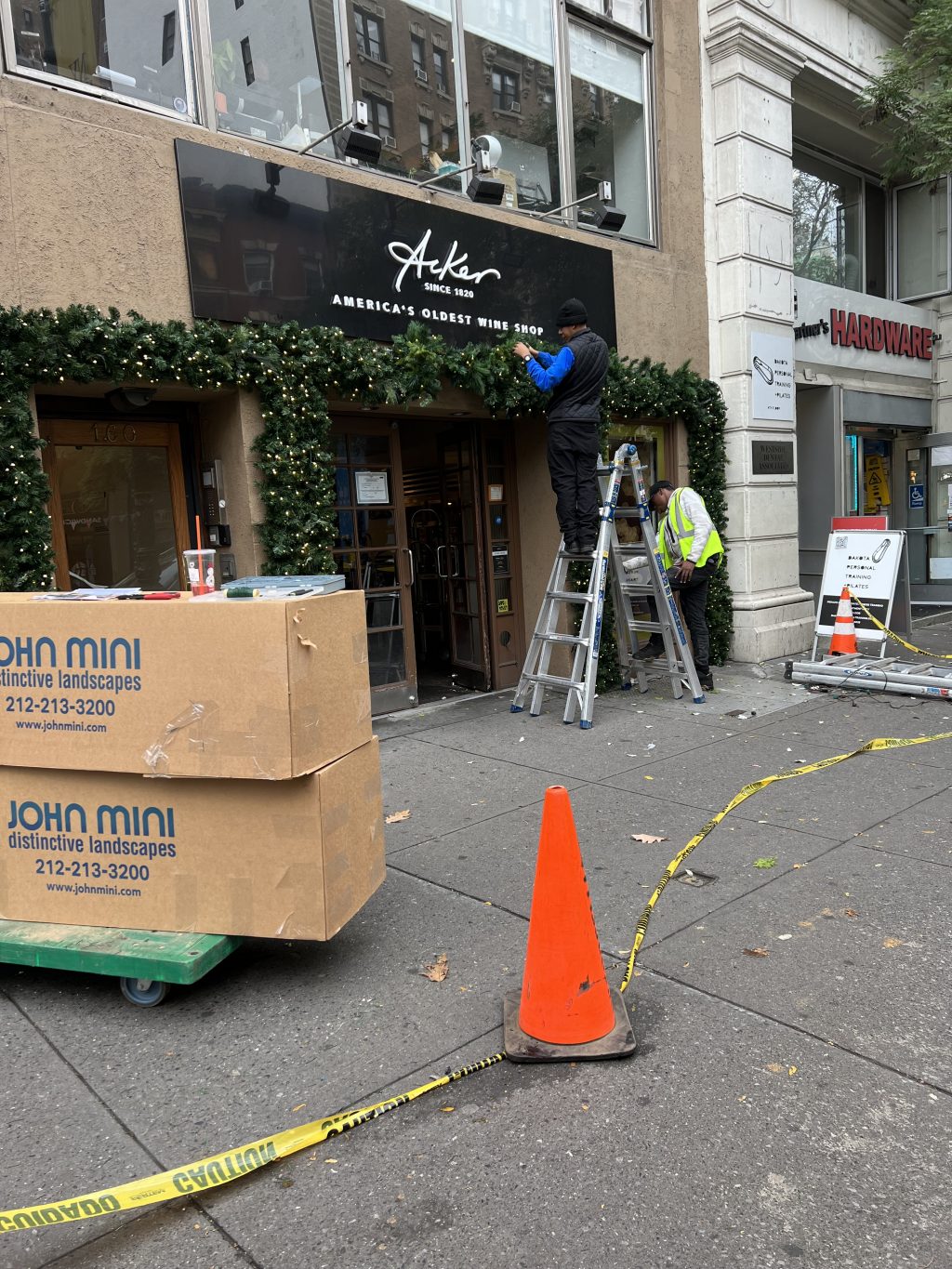 Another best bet is the Bottex Bugey Cordon La Cueille from the Savoie region of France. At $23.99, this wine is described as, "a delightful blend of Gamay and Pousard, gently sparkling, crowd-pleasing, and fruity. A wine to start or finish any celebration." Matt says the wine tastes "like strawberries in a glass."
Matt says the entire Acker staff is dedicated not only to selling wine but to educating customers interested in knowing more than just the basics. While Acker is the largest auction company in the world, the style of this store is to be accessible and unpretentious. "There's no pretense. Everyone is welcome; it doesn't matter if you know the difference between Cabernet Sauvignon and Sauvignon Blanc, we're here to help. We see ourselves as a neighborhood store. I have dogs that visit every day with customers who stop to shop."
Wine glasses? Does Champagne taste the same in a flute, coupe, or just plain water glass? Not quite, the glassware matters! "Flutes look nice but do nothing to ensure the wine tastes its best. He recommends: "The standard white wine glass like everyone has at home poured at most a third full." Matt's final tip is that the most flavorful sip comes from a Champagne served not too cold.