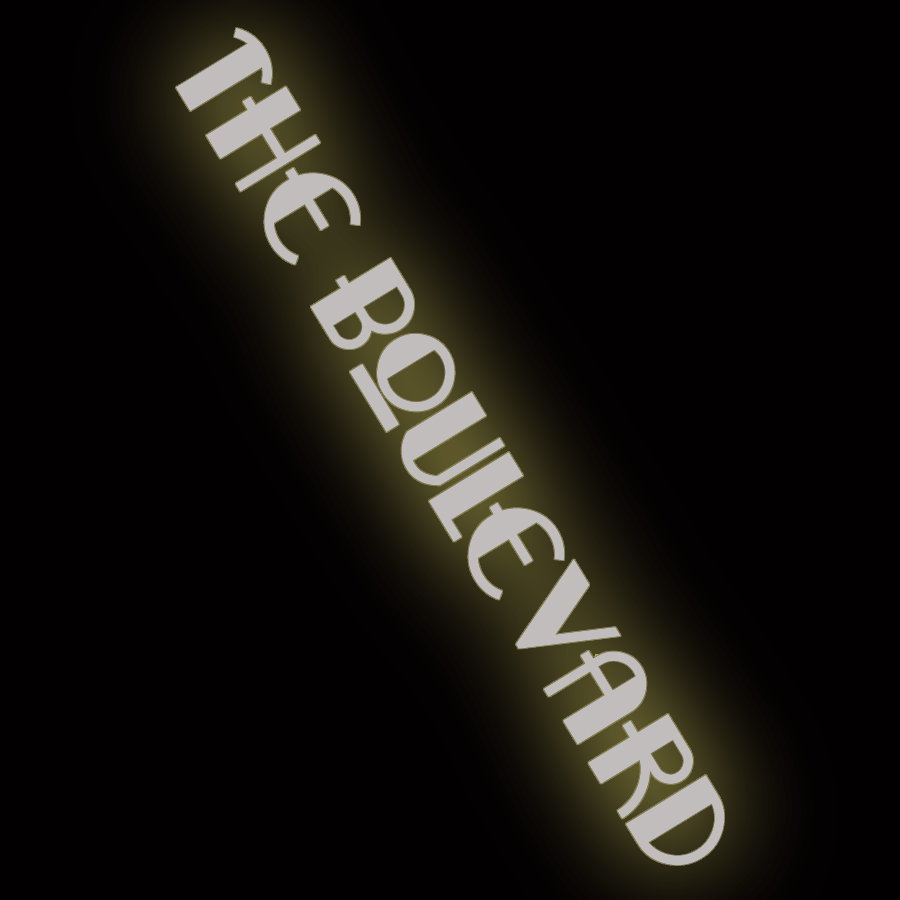 The Powellton
by Tom Miller
In 1900 Catharine Wilson hired architect William H. Boylan to design a seven-story flat, or apartment house, on the northeast corner of Broadway and 97th Street. His plans, filed in January 1901, placed the cost of construction at $275,000, or around 9 million in 2023 dollars. Completed the following year, the Powellton was clad in beige brick and trimmed in limestone. To ensure light and ventilation to the apartments, Boylan cut deep courtyards into the 97th Street façade that gave the appearance of three structures. He connected the wings with single story arcades that provided visual continuity. The residential entrance was placed at 229 West 97th Street within a large arch. The Broadway side held four stores for additional income.
The apartments ranged from six to ten rooms with as many as three baths. They were leased by professional tenants, like doctors Samuel Wyllis Bandler and William M. Richards. Dr. Bandler was an instructor in gynecology at the New York Post-Graduate School and Hospital, and Dr. William Martin Richards was on the staff of Bellevue Hospital and an inspector for the New York Department of Health.
A bachelor, Dr. Richards had just returned to New York from New Orleans in 1905 when he leased his apartment. While there, he served as a health officer during the yellow fever epidemic. And he also fell in love. Two years later, on February 18, 1907, he married New Orleans native Lelia Marguerita Rightor.
Richards's intimate knowledge of yellow fever came into play in September 1909 when he was called to the home of Mrs. Grace Stimpson. He immediately suspected yellow fever but did not make a firm diagnosis for four days. At that point, he notified the Health Department. Because the disease was not communicable and the infection could only have been transmitted by the bite of a particular mosquito, Dr. Richards surmised she had been bitten on her daily walks along Battery Park.
The New York Herald brutally belittled his diagnosis. On September 28, the newspaper began an article saying, "That an unprincipled mosquito came all the way from the West Indies to make a light lunch of Mrs. Grace Stimpson…thereby inoculating her with yellow fever, is the firm belief of Dr. William M. Richards of No. 229 West Ninety-seventh street." The article went on to say, "secret service men have been 'gumshoeing' around Battery Park trying to apprehend the insect that bit Mrs. Stimpson…All of which makes it plain that stenographers who wish to avoid a saffron complexion will do well to sidestep Battery Park at lunch hour."
It was not the last time that Richards would be publicly insulted. In 1912 he suspected that a large amount of the "backwards" pupils in public schools were, in fact, simply unable to read their textbooks or the blackboards. On February 21, 1913, The Brooklyn Daily Eagle reported that he had provided 30 such children in two Bronx schools with eyeglasses. "Instead of being 'mentally deficient,' the doctor found that the majority of them were suffering from defective eyesight that could be cured by fitting them with proper eyeglasses, a fact that had escaped the attention of the examiners employed by the Department of Health." The article called Richards's results "astonishing."
[Admiral Louis J. Allen] entered the Navy in 1859 and became both the youngest captain and the youngest rear admiral in the service at the time.

The Department of Health responded defensively and ruthlessly. In a February 1913 issue of the Weekly Bulletin of the Department of Health, Richards was "scored for his 'unwarranted interference' with the 'rights of the medical profession and of the parents,'" reported The Brooklyn Daily Eagle.
Another early resident was the wealthy bachelor John S. Spiers, a sugar broker who shared an apartment with his widowed mother, and his uncle John Redlich and his wife. The Evening Telegram described Redlich as "a retired real estate broker and is considered wealthy."
Spiers, who also owned considerable land in Texas, was devoted to his mother. He was engaged to be married, and on the afternoon of October 18, 1904, he saw his fiancée and arranged to meet her again that night. When he did not show up, The Evening Telegram said, "her parents telephoned several times to her fiancé's home to ask the cause of his delay." As it turned out, he had a good excuse.
The 36-year-old had registered at the Hotel Clarendon under the name of John S. Lane of Albany. Not long afterward, a chambermaid heard groans coming from the room and smelled lighting gas. Spiers was found on the floor with a rubber tube from the gas jet in his mouth. He died on the way to the hospital. The Evening Telegram began its article saying:
Why John S. Spiers, a sugar broker, whose wealth enable him to gratify his every wish and who was apparently happy in his love for a young woman whom he was engaged to wed, ended his life with gas in the Hotel Clarendon, is a mystery to his relatives. The shock to his aged and invalid mother, with whom he lived at the Powellton Apartments, at No. 229 West Ninety-seventh street, was such that a physician is with her constantly, and it is feared that she will son join her only child in death.
A well-known resident was Rear Admiral Louis J. Allen, who lived with his wife and their daughter and son-in-law. He came from colonial families on both sides, The Brooklyn Daily Eagle noting that he was "descended from an American officer on his mother's side and from a British soldier through his father." He entered the Navy in 1859 and became both the youngest captain and the youngest rear admiral in the service at the time. Having served in both the Civil War and the Spanish American War, he retired in 1902. Admiral Allen's retirement sadly would be short. He died in the Powellton apartment on June 29, 1905.
Perhaps even more renowned to New Yorkers were vaudeville comedian and musical comedy actress Mabel Hite and her baseball player and sometimes actor husband Mike Donlin. Donlin was an outfielder with the New York Giants and considered one of the greatest batters of his day. The two of them appeared in vaudeville together in a series of comedy baseball skits.
Theater fans got a scare in 1912. On August 16, The Player reported, "Miss Hite was operated on for appendicitis in New York City a couple of months ago and later suffered a relapse." The article said that she was out of danger and "is now rapidly recovering at her home in the Powellton apartments, 229 West Ninety-seventh street, New York, carefully nursed."
Living here at the time were Washington Irving Babcock and his wife, the former Grace W. Kernochan. Born in New London, Connecticut, in 1858, Babcock's love of ships most likely came from his father, Captain David Sherman Babcock. By the time the couple moved in, he was, according to the Rensselaer Polytechnic Institute, "perhaps the best-known naval architect of his time." A partner in Babcock & Penton, he was also vice president of the council of the American Society of Naval Architects and Marine Engineers.
While Babcock's name appeared in print for his ship designs and innovations, Grace's entertaining made the society columns. On December 10, 1911, for instance, the New York Herald reported, "Mrs. W. Irving Babcock gave a small card party last night at her home, No. 229 West Ninety-seventh street, for Miss Grace Oakey." The couple was still in the Powellton when Washington Irving Babcock suffered a fatal heart attack on August 7, 1917. Grace remained in the apartment, and six months later, on February 28, 1918, The Evening Post reported that she "has gone to New Orleans, La. Where she will pass the remainder of the winter season."
In the meantime, Peter Papagianis opened the Central Florist shop in 2578 Broadway in 1916. On the same day he signed his lease, Charles Edrich rented the store next door at 2580 Broadway for his tailor shop. A. Schulte's cigar store already occupied 2576 Broadway.
Other well-to-do tenants in 1917 were William C. Duncan, president of the Greenwich Bank, and his wife, and theatrical producer and agent Clinton W. Moffatt. The latter had begun his career in 1893 as the treasurer of Augustus Daly's theater.
Suicide was scandalous and humiliating for the victims' families, and so every effort was made to whitewash the facts. Such was the case with Clinton W. Moffatt when he was found dead on June 6, 1918, at the age of 45. The Dramatic Mirror reported that he died "of accidental poisoning by illuminating gas in his home, 229 West Ninety-seventh Street." The article explained, "it is thought that while suffering a heart attack he disconnected a gas tube and was asphyxiated before he could summon help."
Another celebrated figure moved into the Powellton in 1920. Both professional boxer Jack Dempsey and his manager, Jack Kearns, rented apartments. That year the fighter signed a contract for the Dempsey-Brennan fight on December 14 at Madison Square Garden for which he received $100,000. He was also to receive a percentage of the profits of the motion picture Daredevil Jack in which he starred. By signing the Powellton lease, however, Dempsey was no longer a legal resident of Utah, but of New York State. In July 1921, the State Income Tax Bureau cited him for failing to report income. The New-York Tribune reported, "he has made himself liable to a state income tax for the year of 1920 of…about $12,000."
The respectability of the building began to slip during the Depression years. In October 1930, two residents, Robert Burns, and Winfield Corbett, were arrested "on a charge of illegally operating a slot machine," according to the Brooklyn Standard Union. Undercover agents had trailed them to a restaurant on 55th Street where one of the small gambling machines was installed. When the pair unlocked it to retrieve the coins, agents pounced. They "took possession of a bunch of keys which Corbett had at the time." said the article. "Each key was tagged with an address of a place in or near Long Island City in which a similar machine is located."
The respectability of the building began to slip during the Depression years.

Much more serious charges came in 1936 when a group of gangsters including Charles Luciano, alias Lucky Luciano; Thomas Pennochio, alias Tommy Bull; and David Betillo, alias Little Davie went on trial for running "a house of prostitution" from one of the apartments. Almost laughably, when the potential jurors were questioned, one was Martin Moses, who rented a room in an apartment in the same building. In his answers he stressed, "The apartment where I live is run by a Puritanical spinster." When asked, "A house of prostitution set up in one of those apartments, would not affect your judgement in this case?" Moses answered, "No, not at all." Apparently, the defense attorney was not willing to take the gamble and Moses was released.
Twenty-four-year-old Muriel Strohm lived here in 1938 while working at the Hotel Belmont Plaza. She went to a room there on July 7 with Sidney Smith, a "male friend," as described by The New York Times. Their meeting nearly ended in her death. Almost next door to the hotel was the firehouse of Hook and Ladder 2. At 20 minutes past midnight, Firefighter William Stewart was about to go to bed when he heard calls for help. Looking out the window, he saw Muriel dangling from the hotel windowsill, her wrists tightly held by Smith, who was shouting for assistance.
Ten firefighters rushed to the roof of the hotel's extension and spread a life net. "After the net had been spread, [Battalion Chief] McBride shouted to Smith to let go of the young woman's wrists." The net saved her life, but on her plunge down she crashed into windows on the fifth and fourth floors, breaking her left leg and injuring a knee and arm. On the way to the hospital, Muriel explained she had tried to commit suicide, but she got caught on a bar in the window, which gave Smith time enough to grab her. She pleaded with the police, "Don't hold him. It's all my fault. I tried to jump."
Dr. Alfred Wiener lived and practiced medicine from his six-room apartment here starting in 1968. When two cousins could not contact him on December 12, 1972, they went to his apartment around 5:30 p.m. The door was open, and the 74-year-old physician was found, bound and gagged, dead. The New York Times reported, "the bedroom 'was disturbed,' indicating robbery, a police spokesman said." The following day detectives offered the theory that Wiener "was possibly robbed by drug addicts."
In 1987 and 1988 the Powellton underwent a conversion to a cooperative. Surprisingly, the apartments have not been divided, so a three-bedroom suite is not uncommon. The Broadway stores, however, have been. There are now eight rather than four stores, their myriad awnings, and signage creating a visual cacophony along the sidewalk.
---
Tom Miller is a social historian and blogger at daytoninmanhattan.blogspot.com
Be a part of history!
Think Local First to support the businesses at 227 West 97th Street aka 2576-2580 Broadway: