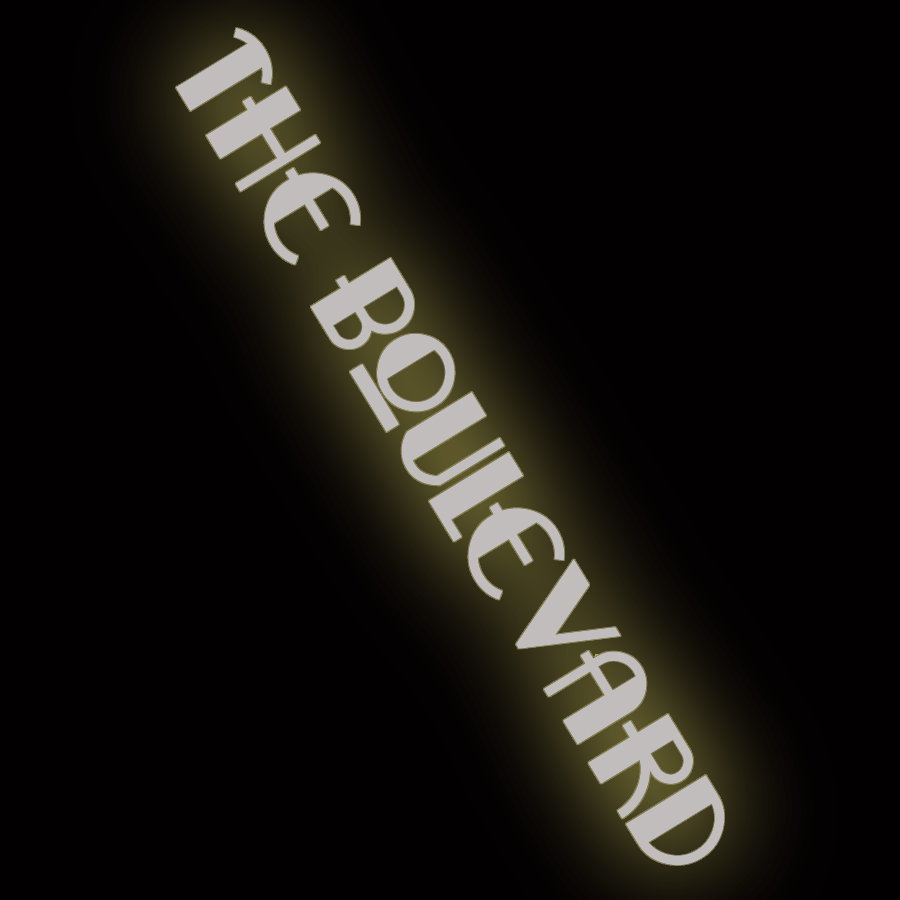 The Colonial (Karlsruhe) Apartments
by Tom Miller
Developer and builder Edward Kilpatrick hired Frederick Jacobsen to design a seven-story apartment and store building on the northwest corner of Broadway and 99th Street in 1894. Called the Colonial, it was faced in beige Roman brick and trimmed in terra cotta. And while the splayed lintels of the second floor adhered to the building's name, most of Jacobsen's design—like the intricate decorative panels—was Renaissance inspired. Residents would enter through an impressive, columned portico at 243 West 99th Street, embellished with festoons and two ambitious brackets. Each of the apartments consisted of nine rooms and a bath.
Edward Kilpatrick moved his family into his new building. Among the Colonial's other initial residents was the John Arthur Greene family. Greene was born in Waterford, Maine. Despite his law degree, he went into publishing with the American Book Company. He was also a vice-president of the New York City Savings Bank. Greene was married to the former Clara F. Allen, who graduated in 1877 from Bridgewater State Normal School. The couple had two sons, John and Arthur.
In 1895 children in the neighborhood were being victimized by "youthful footpads," as described by The Sun. (The term referred to robbers who operated on foot.) On the afternoon of November 9, 10-year-old John and 9-year-old Arthur Greene were assaulted by a gang of four boys who stole the brothers' 60 cents. Five days later police finally nabbed the bandits—the eldest of whom was 13 years old and the youngest 9. Sadly for the Greene boys, their 60 cents were gone.
Other initial residents of the Colonial were Major Charles Beaujoilas Throckmorton and his family. Throckmorton, who was commended for "gallant and meritorious conduct" during the Civil War, had retired just a year before moving into the building. His wife was the former Fannie Hall Wickliffe. The couple had a son, O. Wickliffe (who was a Lt. Colonel in the army), and a daughter, Josephine Hart.
On the afternoon of November 9, 10-year-old John and 9-year-old Arthur Greene were assaulted by a gang of four boys who stole the brothers' 60 cents.

In August 1895, the Throckmorton family received a surprise. Joseph Holt, who was Josephine's godfather, had been Judge Advocate-General during the Civil War. When he died on August 1, "having lived for a quarter of a century in hermit-like retirement in his gray old mansion on Capitol Hill," according to The World, it was initially believed he had died intestate. But then a "single sheet of letter-paper, yellow with age, and bearing evidence of having been burned here and there," was discovered. The fragile document was carefully pasted to a fresh sheet of paper. The will, witnessed by General Ulysses S. Grant, General William Tecumseh Sherman, and Mrs. Sherman, divided his estate equally between a niece, Lizzie Hynes, and Josephine Hart Throckmorton (whom The World described as "about twenty-five years old, pretty and accomplished"). Her sudden windfall would equal about $5 million in 2023.
On April 23, 1901, Josephine went to the Lenox Library, where she sat up her easel and canvas and began copying "a large painting by a Spanish master," as she explained later. Around noon, according to her, an attendant, John B. Elliott, "came along and told me sharply to get out of his way. Before I had a chance to answer him, he took hold of me and pushed me aside with force." Josephine said she reported his actions to his superiors but got no satisfaction.
And so, three days later, Josephine was in court accompanied by her esteemed father to face off with Elliott, who brought along his supervisor, Assistant Librarian Paltsits. When all parties had arrived, the magistrate brought them into his private room, where Elliott "was invited to apologize." The Sun reported, "He promptly refused." And so, everyone filed back into the courthouse for the hearing. Expectedly, the two stories were starkly different. Josephine retold her tale of Elliott's rudeness and pushing; Elliott countered that he had politely asked her to move, and she refused, telling him to go around another way.
In the end, it was femininity that won the day. The magistrate ruled in Josephine's favor. When Paltsits asserted, "But Mr. Elliott's word is as good as hers," the judge explained that he did not believe a woman would lie under oath.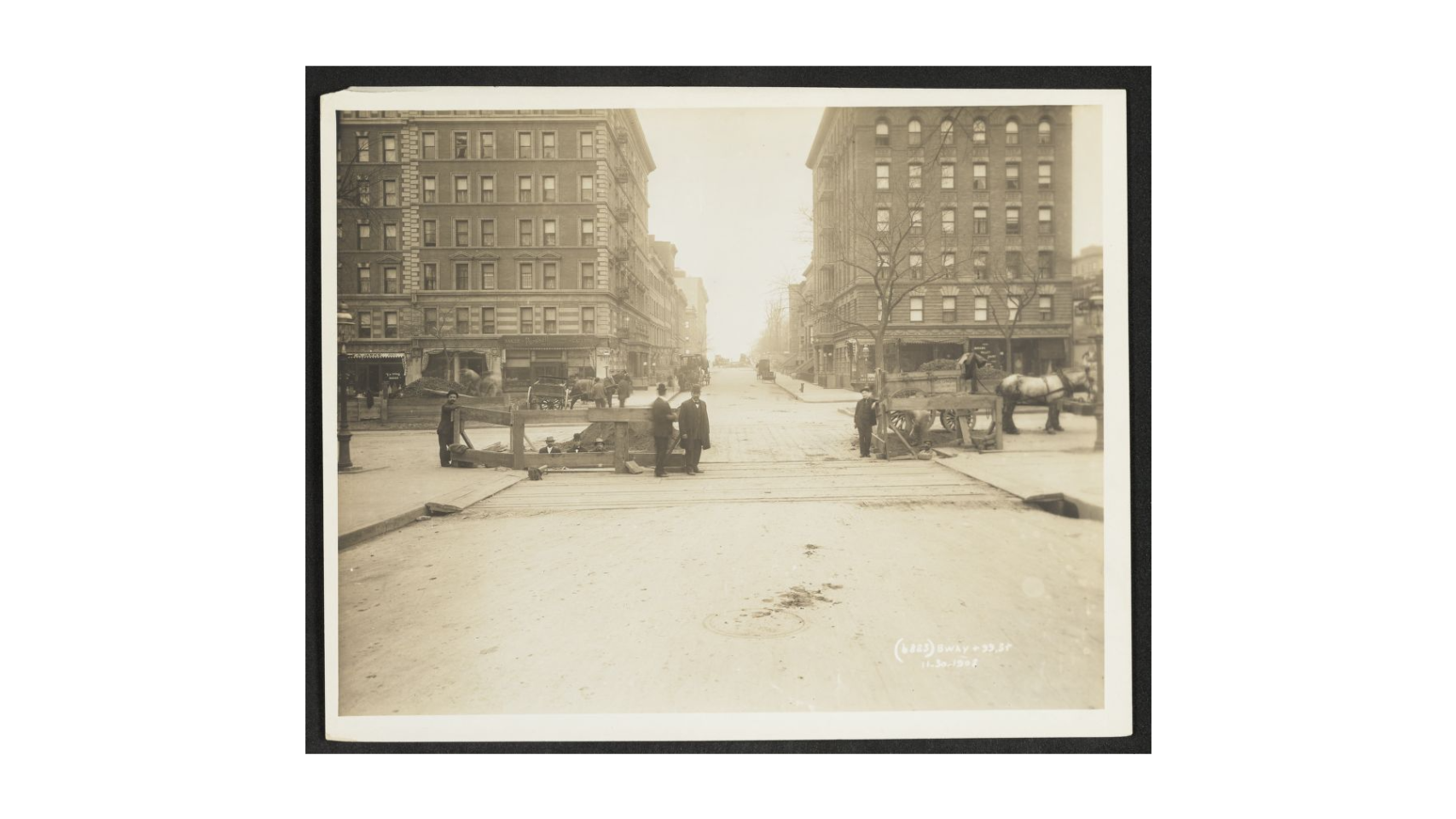 He successfully managed to lead two lives and juggle two families and a total of five children for 14 years.
Dr. Harrison Gray Dyar, Jr. and his wife, Zella M. Peabody, were also original residents. Born in Rhinebeck, New York in 1866, Dyar had inherited a fortune upon his father's death in 1875. He graduated from MIT in 1889 with a degree in chemistry, but his passion was insects which he had studied since his teen years. In 1894 he received his Master of Arts degree in biology from Columbia University, and the following year—the same as when he leased his apartment—he achieved his doctorate with a dissertation on airborne bacteria in New York City.
Dyar went on to become a brilliant scientist. Dyar's Law, which traces the progression in the growth of insect parts, is named after him. He was, however, highly eccentric and would be later known for his obsession with digging tunnels. In 1906 he married a second wife, Wellesca Pollock, using the name Wilfred P. Allen. He successfully managed to lead two lives and juggle two families and a total of five children for 14 years.
James Fitzjames Searight and his wife Matilda Tillie were also initial residents. Searight had a fascinating history. Born in Ireland in 1850, he married Emily Gardner at the age of 19. What became of Emily and their son is unclear, but James went to Australia not long afterward. He lived there for about 10 years, then went to San Francisco, where he was employed by Murphy, Grant & Co. The firm sent him to New York City as a buyer in 1881, and he married Matilda in 1888. The couple had one daughter. The colorful James Fitzjames Searight contracted typhoid fever in 1898 and died at the age of 48 in his apartment on November 17.
Residents paid between $1,100 and $1,300 per year for a nine-room apartment in 1902. That amount would translate to about $3,500 a month in 2023. Among the new tenants that year were Dr. Philip Cook Thomas and his Margaret E. Beaumont. Margaret was pregnant when they moved in, and the couple welcomed a baby girl before the end of the year. In addition to his position as assistant demonstrator of anatomy at the New York Homoeopathic Medical College and Hospital, Thomas owned and edited the Directory of Homeopathic Physicians in New York and Vicinity.
In 1906 the building's name was changed from the Colonial to the Karlshrue. Among the well-respected tenants at the time were the Breen family. Matthew Breen was a New York City magistrate, and his son Henry J. was an attorney.
He successfully managed to lead two lives and juggle two families and a total of five children for 14 years.
By 1914 the Mme. Legrand dry cleaning store was in 2623 Broadway, and the Wasself Pharmacy occupied the space next door at 2621.
The Greene family still occupied their apartment in November 1917 when John Arthur Greene died at the age of 64. In reporting his death, American Education commented that in addition to his memberships in the American Museum of Natural History and the Metropolitan Museum of Art, he was "a member of the National Education and was actively interested in politics and social and philanthropic work."
Tenant Alice Engel was unmarried, and shared her apartment in 1935 with Chappie, described by Eleanor Booth Simmons of The New York Sun as, "a fifteen-pound cat, gentle, dignified, perfectly poised, beautifully marked with tiger stripes of black and gray, who in the three years since he was born has traveled extensively in Europe, Egypt, India, China, Japan and the Sandwich Islands." Alice had discovered him within a litter born in a Third Avenue stationery shop. He was "so rickety" that she feared he would not survive.
A world-wide traveler, Alice took the cat with her on every voyage. On Italian steamships, she said, the managers "asked what he ate, so they could have the right food for him," and in the Palace Hotel in Shanghai, "the management sent his beef on ice to her room, magnificently served on a silver platter." Her only problems with having Chappie accompany were with American steamships. In one instance, Eleanor Simmons related, the captain "put her off at night on the dock in a remote port because she refused to allow Chappie to be put 'in a black hole down in the hold.'"
A renovation completed in 1964 divided the apartments. There were now five per floor. The Toy Town Card & Candy Shoppe occupied 2621 Broadway soon afterward and would remain for about a decade. Other stores over the ensuing decades included Radon Communications, where owner Fred Driskill displayed his vintage radio collection, including a yellow Bakelite-cased De Wald "in Aztec temple styling;" the Melco Drugstore; and the Broadway Baguette.
---
Tom Miller is a social historian and blogger at daytoninmanhattan.blogspot.com
Be a part of history!
Think Local First to support the businesses at 243 West 99th Street aka 2621-2623 Broadway: