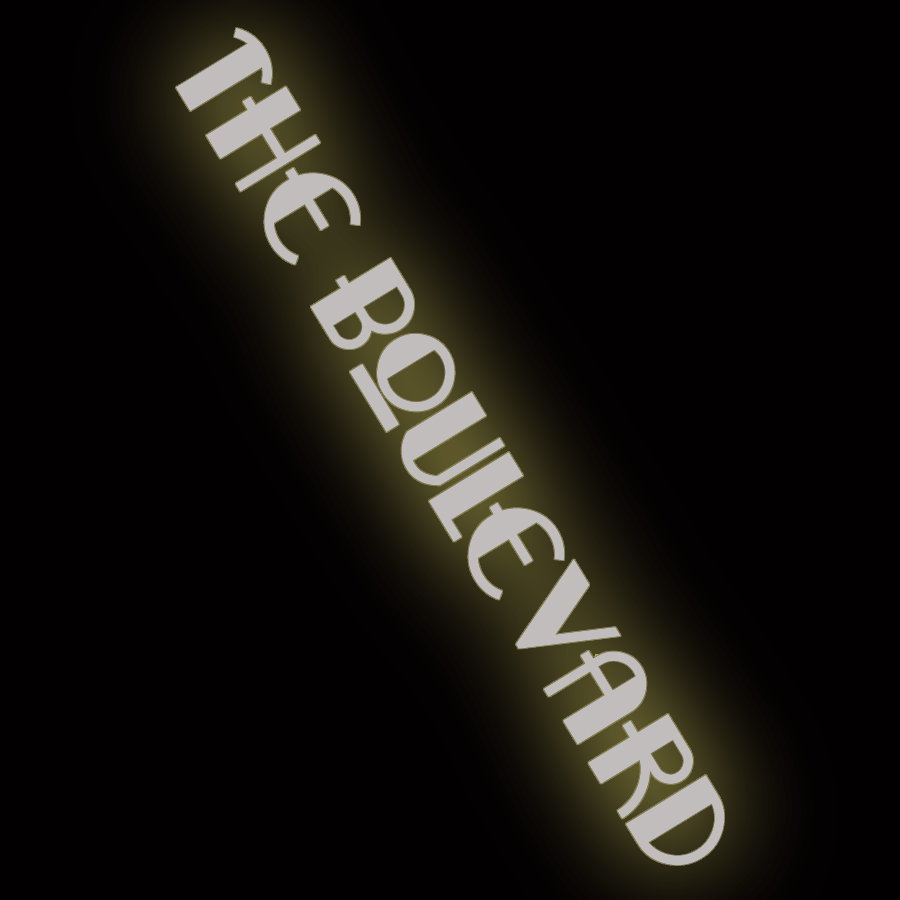 The Wilmington
by Tom Miller
On July 15, 1898, James J. Wilson purchased the empty lot on the southeast corner of the Boulevard (soon to be renamed Broadway) and 97th Street for the staggering amount of $110,000 (more than $3,750,000 in 2022). Within a year he had filled the plot with a seven-story apartment building. Architect Christian Steinmetz's design drew from a grab bag of historical styles. Overall Renaissance Revival, the scrolled keystones over some of the windows drew from the Beaux-Arts style, while the layered keystones and splayed lintels elsewhere were influenced by the neo-Georgian style. The stone balcony above the residential entrance at 230 West 97th, supported by massive, scrolled brackets, was pure Beaux-Arts. Along the Broadway front were shops.
Among the earliest residents of The Wilmington was one who could appreciate Steinmetz's efforts. Charles B. J. Snyder was 38 years old when the building was completed. On July 1, 1891, he had accepted the position as Superintendent of School Buildings of the Board of Education. He took on a formidable task. There were 91 grammar schools and 39 primary schools in Manhattan, and not a single high school. Before his retirement in 1922, he would design more than 700 school buildings within the five boroughs. The Evening World would say on May 19, 1922 "from the very start he introduced innovations and improvements which set the standard for the rest of the world."
Another prominent, initial resident was artist Maie Bruce Douglas. In 1901 she exhibited two of her paintings in the esteemed annual Exhibition of the Pennsylvania Academy of Fine Arts. On January 31, 1903, while living here, she married John Henry Rindlaub. The couple would have three sons, Bruce, born in 1904; John Henry Newhall Douglas, born in 1905; and Newhall Douglas, born two years later.
In 1900 the southernmost shop was the Liberty Bicycle shop. Here customers could choose among ladies' models, with 20, 22, or 24-inch wheels; tandem bicycles with "diamond frames" for $55 (around $1,830 in today's money); and a racing model called "The Boogieman" for $60, among other selections. The shop at 2572 was home to "Kapelsohr the Painter," a house painting contractor.
When Muir walked into the restaurant on March 10, 1906, undercover police were there to arrest him.
Among the tenants here in 1904 was the dastardly 34-year-old broker George Allen Muir, his wife, and her 21-year-old son, Edward Fuller. That year Mrs. Muir gave Muir $64,000 to invest. Earlier, in February, Edward saw his father-in-law open Edward's dresser drawer, take out a diamond ring, and put it on his finger. He told Muir to replace it, which he did. But not long after his mother gave Muir the sizable amount of cash, he disappeared and so did the ring which Fuller valued at a minimum of $15,700 in today's money. Mrs. Muir sued her husband for abandonment, but he could not be found.
Two years later, she hired a private detective, who discovered Muir overseeing a farm in Massachusetts. In March 1906, told that her husband was in Manhattan on business, Mrs. Muir did her own sleuthing and learned where he was staying. She sent him a loving letter, apologizing for any trouble she had caused, and asked him to meet her at dinner at the Carnegie Hall restaurant. He did not appear. Undaunted, she tried again, making the next letter even more endearing. When Muir walked into the restaurant on March 10, 1906, undercover police were there to arrest him.
Edward Fuller pressed charges for the theft of the ring, and his mother charged Muir with making off with her $64,000. Muir said in court that it was all untrue, and the accusations were simply a means for his wife to force him to reconcile.
The Wilmington's residents at the time were affluent enough to afford not only automobiles, but chauffeurs. Simeon B. Eisendrath (described by the Wilkes-Barre Times Leader as "an architect of wealth and high standing" was being driven by Frederick Heyl on January 18, 1912, when tragedy happened. Their automobile struck and killed young Patrick "Buster" Fay, Jr. According to Heyl, his employer felt the car jerk, but assumed the group of boys had thrown a rock under the wheel. The chauffeur drove off as if nothing had happened.
One of Fay's playmates, however, quickly wrote down the license number in chalk on the pavement. The vehicle was traced to Eisendrath, who was arrested for homicide. The next day Heyl, accompanied by his wife and daughter, went to the police and confessed. His ownership of the crime only slightly reduced Eisendrath's problems, however. His charges were changed to "concealing and aiding" the chauffeur, rather than the actual homicide. His attorney insisted that Eisendrath "did not know that he was in any way implicated in the child's death until his arrest."
At the time of the tragedy, a seven-room apartment rented for $1,250 per year, the equivalent of $3,000 per month today. Also living here that year was pediatrician Ira S. Wile. He was a physician in the children's department of the Vanderbilt clinic and attending physician of the Sanitarium for Hebrew Children. In October 1912, Mayor William Jay Gaynor added to his responsibilities by appointing him to the Board of Education. Gaynor said his purpose was to have Wile "enter systematically into the work of examining into the health of the children in the public schools and taking scientific means of prevention and cure."
Wile's position within the Board of Education became an issue in May 1915 when he was scheduled to be a speaker at a conference of physicians. His subject was making the dissemination of sex education materials to patients by physicians legal. At the time, a doctor who explained sexual processes—like conception—to a patient was committing a misdemeanor.
In February 1916, John Boyle and his wife, Mary, moved into a top floor apartment. They were a young couple; Boyle was 34 and his wife was 28. John had, just weeks earlier, received $150,000 from his father's estate. It was a substantial inheritance, equal to more than $3.8 million today.
But something was wrong. According to The Evening World, neighbors said "Boyle had suffered from extreme nervousness and had been in the habit of pacing the halls of the building in disordered attire." Friends, they said, had talked to Mary about having him "put under restraint" and a guardian appointed to administer his financial affairs. The Evening World added, "Heavy drinking since he received his inheritance is said to have resulted in his acting queerly at times."
"Heavy drinking since he received his inheritance is said to have resulted in his acting queerly at times."
A month after they moved into The Wilmington, at 7:00 on the morning of March 2, Boyle stepped out of the apartment wearing only a bathrobe and told the maid in the hall, "My wife has just committed suicide." The Evening World reported, "At the maid's exclamation of fright, Boyle waved his hand vaguely and added: 'No, that's not right; I did it myself. I may as well make it two."
He closed the apartment door and a moment later the maid, and several tenants, heard a second shot. When the superintendent and police entered the apartment, they found Boyle's body lying across his wife's. She had been shot in the temple while asleep.
The Broadway Central Bank occupied 2574 Broadway for years, from about 1915 through 1927. The Elisse millinery shop was at 2570 Broadway in the post-World War I years. In 1935 Kramers shoe store moved into that space, while the J & H Sandwich Shop occupied 2568 Broadway. Following the end of Prohibition, the Broadway Tavern opened in the former bank space at 2574 Broadway and would remain for about two decades.
By the mid-1950's, things had degraded for the once-proud Wilmington apartments. On June 25, 1955, The New York Times reported, "A rooming house at 230 West Ninety-seventh Street was ordered vacated of its roomers yesterday by Bernice P. Rogers, Deputy Commissioner of Housing and Buildings." She explained that the order was intended "to reduce illegal overcrowding and to avoid possible catastrophes."
Things were looking up for the vintage building when, in 1963, a renovation resulted in five and four apartments per floor. The shops along Broadway continued to see a wide range of tenants. In the 1970's the Cin Cin boutique occupied 2568, the Rogers flower shop was next door at 2570, and Empire Szechuan Gourmet restaurant was in 2574. The Chinese eatery would remain until about 2002. A bank occupies the corner space today.
---
Tom Miller is a social historian and blogger at daytoninmanhattan.blogspot.com
Be a part of history!
Think Local First to support the local businesses at 2568-2574 Broadway aka 230 West 97th Street: