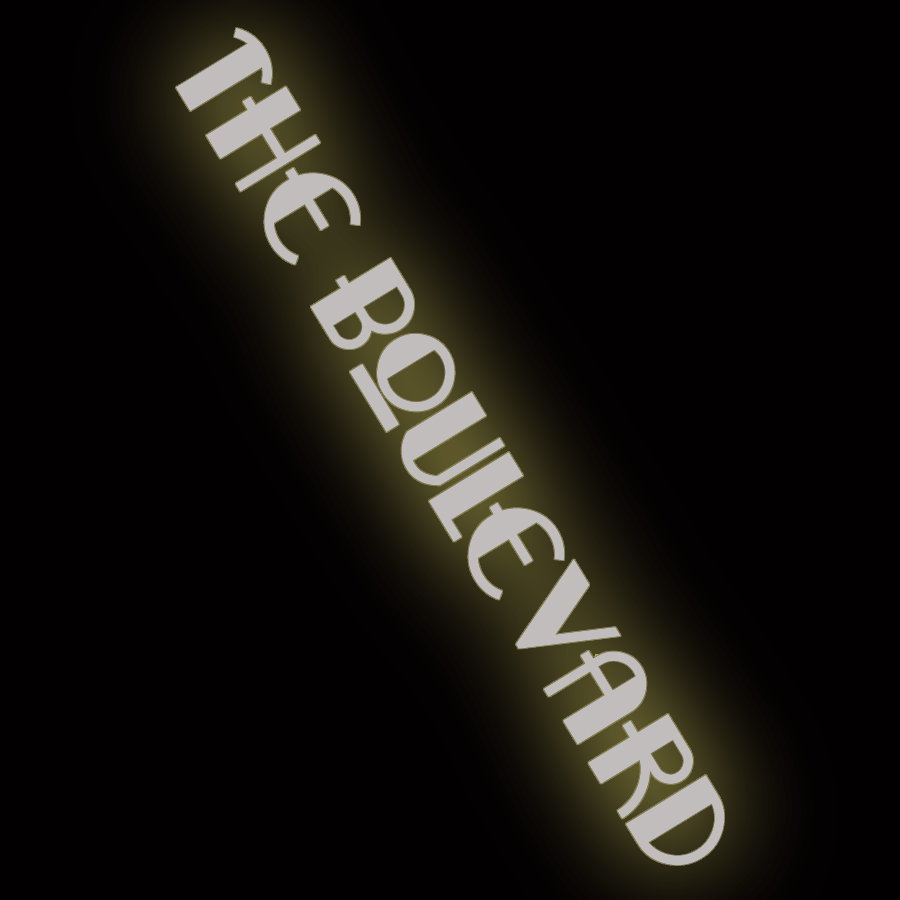 The Darlington
by Tom Miller
In January 1901, the architectural firm of Neville & Bagge filed plans for a seven-story apartment house at the northwest corner of Broadway and 101st Street for developers Smith & Roffler. Completed the following year, the Darlington was faced in yellow brick atop a rusticated limestone base. Its Renaissance Revival design included elaborate, decorative keystones above the windows of the mid-section, and Gibbs surrounds that framed the openings of the top floor. Deep courts on the Broadway side that provided light and ventilation made the building appear to be three, at first glance. Neville & Bagge placed the residential entrance at 229 West 101st Street and put stores along Broadway for extra income.
The Darlington was advertised as a "high class house." Apartments had either 4 or 5 rooms, and rents ranged from $40 to $45—the equivalent of about $1,350 per month on the higher end.
The Darlington filled with financially comfortable professionals, like civil engineer and architect Charles Worthington, and retired real estate agent Patrick James Mooney. It is unclear how old Mooney was when he moved in in 1903. He was born in Manchester, England, but arrived in America in time to enlist as a drummer boy for the 11th Infantry during the Mexican-American War of 1846-48. He saw battle again with the outbreak of Civil War, serving as a captain in the Union Army. Mooney died in his Darlington apartment on March 14, 1907.
It took Patrolman Neuschafer, Healey, the manager, Charles McManus, and another employee to wrestle Mrs. Kirtland out of the restaurant.

No doubt the most colorful and passionate resident in 1912 was Mrs. Ira Bushnell Kirtland, an ardent suffragist, and the president of the New York Civic League. On August 5, 1912, she visited Healey's Restaurant at 2435 Broadway and asked for a table at the front window. The New-York Tribune said she thought "Mr. Healey's front window an ideal spot for a suffrage speech." Mr. Healey disagreed.
When Mrs. Kirtland refused either to cease her loud oration or to leave, Healey summoned a policeman. He explained to the reporter, "A very nice class of people come here, and when this lady began to shout from the windows, I could not allow it. It was a busy time, at dinner, and she disturbed my patrons." But the female firebrand would not be removed quietly.
It took Patrolman Neuschafer, Healey, the manager, Charles McManus, and another employee to wrestle Mrs. Kirtland out of the restaurant. Healy explained why the policeman could not handle her alone. "She'd a made four of that patrolman. My, she was a husky body…She hit the officer on the nose and she tried to hit me. Yes, the officer tackled her finally, but it took four of us to get her out."
Mrs. Kirtland was arrested for disorderly conduct, but in court Healey dropped the charges. "Mr. Healey said yesterday that if Mrs. Kirtland had been a man, he would have pressed the charge. Being that she was a lady, he said, he didn't." Mrs. Kirtland was not done with the matter, however. The newspaper noted, "Mrs. Kirtland is reported to have said that she put the matter in the hands of a lawyer, and that she was going to 'fight it to the finish.'"
Equally passionate about her own cause, prohibition, was resident Aida V. Dobbin, "a married woman," according to the New-York Tribune. In August 1918 Aida forwarded a petition signed by 50 women to Governor Charles Seymour Whitman. She described the group as being "all Republicans and desirous of inducing the Governor not only to take a definite and open stand for prohibition, but to emphasize still further his opposition to the liquor traffic and the use of intoxicants by personally signing a pledge to forego the use of alcoholic beverages." This, she stressed, would set an example. Aida Dobbin simultaneously requested a meeting with the Governor.
A week later, Governor Whitman was in Manhattan, staying at the St. Regis Hotel. A reporter from the New-York Tribune caught up with him there and asked if he had received the petition. "He said that he had not received it, but that he was told about it." The journalist added, "He would not comment on it."
A noteworthy Darlington resident was Commander Winfield Scott Pugh, who lived here throughout the 1920's. A naval surgeon, he was the author of several books and numerous articles. Among the articles he wrote while living here was the 1924 "Regional Anesthesia in Surgery of the Kidneys and Prostate," published in the International Journal of Medicine and Surgery.
In the meantime, the shop at 2665 Broadway had been occupied by Charles R. Rainess's jewelry store since 1905. In 1929 The Jewelers' Circular commented, "Charles R. Rainess, for 24 years located at 2665 Broadway, is making extensive alterations and remodeling his store and will reopen on or about Aug 1." Next door, at 2669 Broadway, was Jack & Frank, Inc., a ladies' hairdressing salon. An advertisement in October 1928 offered "Permanent waving, hair coloring, toilet preparations, beauty culture."
He became a cabin boy on a ship, but because the first mate beat him, he deserted when it docked in New York.

A fascinating tenant was Victor Laurencie. Born in 1853 in Alsace to an Alsatian father and Swedish mother, he was taken to Sweden where his parents died while he was a boy. He became a cabin boy on a ship, but because the first mate beat him, he deserted when it docked in New York. The New York Sun recalled, "Penniless and hungry and unable to speak English, he was found sleeping in Battery park by a Swedish woman who took him under her protection." As it turns out, her husband was the proprietor of Simpson's Pastry and Confectionery store on Sixth Avenue. Young Laurencie was put to work and learned the candy making business. By the time he moved into the Darlington in the 1920's, he owned a plant and candy store at 2538 Broadway and several other candy stores around the city.
A renovation completed in 1952 resulted in six apartments per floor. As the tenor of the Broadway neighborhood changed, so did the stores in the building. Beginning around 1971, 2667 Broadway was home not only to the Bit of Bengal Restaurant, but to the East Pakistan League of America. Bit of Bengal would remain at least through 1987.
At the time, Laytner's Linen Shop operated from 2665 Broadway. It made way for Joe's Place, a kosher restaurant in the early 2000's, followed by the Picnic Market and Café. The New York Times food critic Florence Fabricant said of the latter on January 5, 2005, "it is evident that someone French is in the kitchen." Beginning in 2015, the space became home to the store-restaurant Schatzie Prime Meats / Richie's Burger Joint at Schatzies. The space allowed butcher Tony Schatz, who had been in business elsewhere on the Upper West Side, to enlarge. Now his son, Richard, could install a 40-seat burger restaurant inside the store.
---
Tom Miller is a social historian and blogger at daytoninmanhattan.blogspot.com
Be a part of history!
Think Local First to support the businesses at 2659-2667 Broadway: