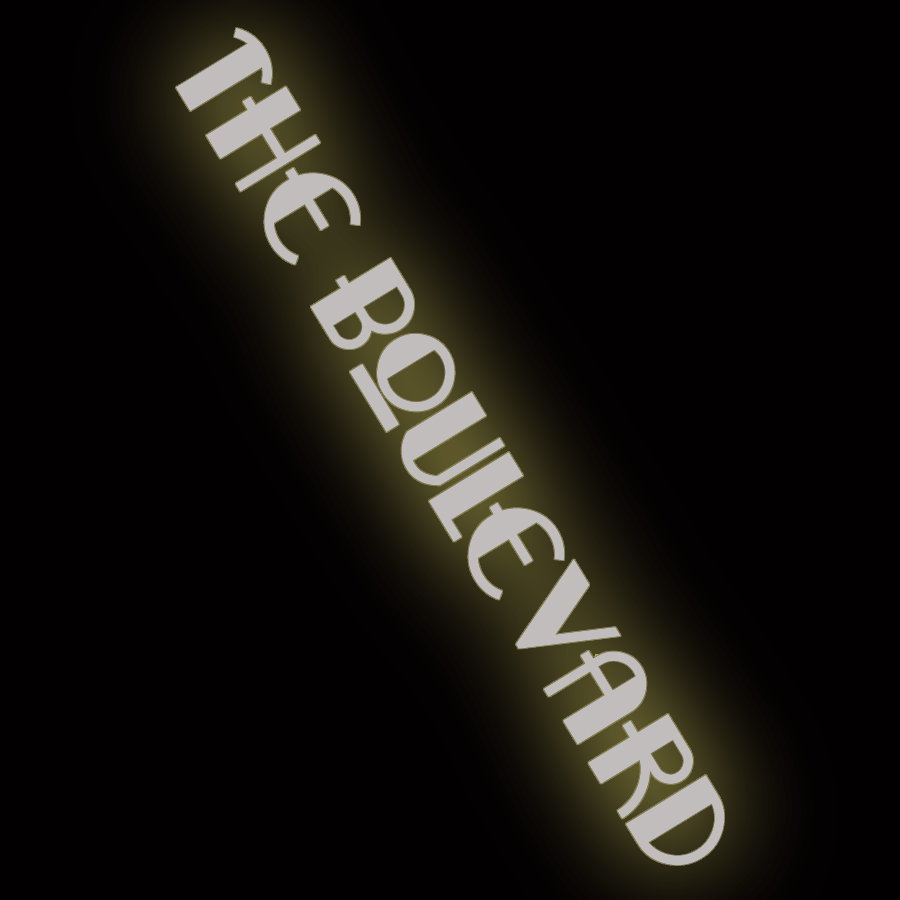 The Kent
by Tom Miller
On February 18, 1899, the Real Estate Record & Guide reported on the upcoming auction of the vacant lot at the southeast corner of Broadway ("late Western Boulevard") and 102nd Street. The article noted, "The added importance given to this thoroughfare by the change of name and the demand lately developed there for vacant land for improvement makes this an especially attractive parcel."
Architect F. T. Camp was given the commission to design a seven-story flat and store building on the site. Completed in 1901, The Kent was a blend of Renaissance Revival and Colonial Revival styles. Its red brick façade was highlighted by limestone details (quoins and bandcourses), faceted pressed metal bays, and a metal cornice below the top floor. Camp placed the residential entrance around the corner at 216 West 102nd Street to allow for retail space on the boulevard.
An advertisement touted "all modern improvements," including an electric elevator, hall boys, and telephone service. It noted that the 19 apartments, ranging from 7 to 9 rooms with baths, were "beautifully decorated." Rents ranged from $720 to $1,100 yearly or about $3,000 per month on the higher end in today's money. (The uniformed hall boys were on hand to run errands, carry packages, and such.)
Among the early residents were newspaperman George Buchanan Fife and his wife, the former Elizabeth Welsh. Born in Charlestown, Massachusetts, Fife arrived in New York City in 1895. After reporting for several newspapers, in 1901 he joined The New York Evening Post. He would go on to become a notable war correspondent during the First World War and the author of the 1919 book The Passing Legions.
"Of Miss Ethel Crane, the New York soprano, there is much to say. First of all, she is beautiful and has a voice of wide range, refreshing, sweet, pure and clear."

Living with the Fifes was Elizabeth's father, William Henry Welsh. A former newspaperman, himself, he had served as former United States attaché to the Court of St. James as private secretary to James Buchanan. The Sun mentioned, "In London Mr. Welsh became intimate with Thackeray, Dickens, Bulwer-Lytton, Richard Cobden, Charlotte Cushman and George Peabody." He and Buchanan had been invited to Queen Victoria's drawing room in March 1854. The Sun recalled, "Both wore the ordinary black clothes prescribed for evening wear at the time rather than the plush and velvet court costumes, and great was the talk thereat." On December 2, 1903, the 77-year-old died "suddenly" in the Fife apartment, presumably of a heart attack.
Living here by 1906 was operatic soprano Ethel Crane, who was known nationwide. That year the Ohio State Journal said, "Of Miss Ethel Crane, the New York soprano, there is much to say. First of all, she is beautiful and has a voice of wide range, refreshing, sweet, pure and clear." She still lived in The Kent in 1910 with her French bulldog, Midget.
Another resident involved in the theater, albeit in a different capacity, was actress and short story writer Amy Lesser. Born in Chicago, her father was a Shakespearian actor. She first appeared on stage in 1899 in The Telephone Girl. By the time she moved into The Kent, she was a familiar name to theatergoers.
Following World War I Louis Cohen and his wife lived here. He was a lawyer, Tammany politician, and former member of the State Legislature. In September 1920 he attended the Democratic State convention in Saratoga, New York. While there he was involved in "a row at the Grand Union Hotel," as described by The Evening World. Cohen was arrested for disorderly conduct. According to him, "he was given to understand…that the case against him would be dropped if he would sign a release for the hotel," said The Evening World. "This, he says, he refused to do."
Because of his refusal to cooperate, Cohen was committed to the Manhattan State Hospital for the Insane on Ward's Island. He was released on November 1, his stay there just long enough to prevent him from registering to vote in the upcoming election. The irate politician stormed directly into New York Supreme Court demanding to be allowed to register and to vote. The Evening World added that he "has sued out another writ of habeas corpus requiring the production in Supreme Court this afternoon of eighty-one inmates of the War Island institution, who he claims were 'railroaded.'"
At the time of Cohens humiliating incarceration, the Archambault Restaurant operated from 2672 Broadway. It was the scene of a disturbing incident on the night of September 19, 1922. Retired stockbroker Samuel Simpson, who lived in Baldwin, Long Island, joined two friends for dinner that night. The Long Island Press reported that the 55-year-old suddenly complained of feeling ill, "and a moment later fell dead."
Another well-known resident was singer, actor, comedian, and author Joseph Herbert and his wife, the former Marie Lines Maynard. Born in Liverpool, England in 1867, he had come to the United States with his family as a youth. In New York, he became involved with the Augustin Daly company and later with Weber & Fields. Among the stage plays he wrote and appeared in was The Fortune Teller, The Girl from Paris, and The Balkan Princess. He often appeared opposite actress Lillian Russell.
In February 1923 he was appearing in The Comedian in Baltimore with Lionel Atwill. The Morning Telegraph reported, "Stricken suddenly, Mr. Herbert was rushed home." The condition of the 56-year-old declined rapidly, and he died in his apartment of heart disease on February 18.
A bizarre incident occurred to resident Daniel Miller, a painter, on September 25, 1932. The Daily Argus reported that at 5:00 that morning, policemen in Dobbs Ferry found him "badly injured, walking in the Riverview Manor section with no clothes but his underwear." Suffering from near exposure, he was resuscitated at the station house, where he said he had been at a speakeasy in Manhattan. When he left, he found three men inside his car. They took him prisoner, drove him to Dobbs Ferry where they "overpowered him, beat him, took his clothes and $25 in cash, and drove off with his car."
…policemen in Dobbs Ferry found him "badly injured, walking in the Riverview Manor section with no clothes but his underwear."

By 1936 the restaurant had become Old Algiers, a Mediterranean restaurant. Two years later it was taken over by the Topps Syndicate, Inc. which opened a Topps Restaurant in the space. It was the scene of an armed robbery on December 21, 1943. The Sun reported that proprietor George Taylor was alone when two gunmen rushed in and robbed him. As they fled in an automobile, he yelled to Patrolman Terrence Corrigan, who fired three shots. Corrigan told reporters he believed one of the robbers had been hit.
Topps Restaurant was still in the space at mid-century. On October 20, 1951, the Irish-American newspaper The Advocate lauded, "Topps Restaurant is indeed Tops in all departments…That is why mid-towners love this wonderful dining spot." Here entrees like beef goulash, broiled salmon steak and sliced steak with an appetizer, soup, vegetables, salad, dessert and a beverage cost $1.30 (equal to about $13.50 today).
A renovation completed in 1938 resulted in offices and two apartments on the second floor and seven apartments each on the upper floors. One of the second-floor offices became home to the Electrochemical Society in 1953. The group would remain well into the 1970s when the West Side Crisis Unit of Jewish Family Service was also leasing space.
Twenty-six-year-old resident Paul Murray was arrested for hitchhiking on the State Thruway by State Trooper J. D. Devine on December 5, 1968. Taken into the troopers' barracks in Ulster County, he would have had merely to pay a fine had he not been searched. But he was. In his pocket was an ounce of marijuana. He was booked for "criminal possession of a dangerous drug" and sentenced to 60 days in the county jail. The hitchhiking offense was dropped.
Prior to the 1986 elections, the New Alliance Party rented office space for its gubernatorial candidate Dr. Lenora B. Fulani, a research psychologist. Trouble came after Republican candidate Andrew P. O'Rourke pulled out of a televised debate because Fulani would be present. He accused her of embracing "racism and anti-Semitic views by supporting Louis Farrakhan." On the afternoon of November 1, 1986, a telephone call to the office from someone identifying himself as being with the Jewish Defense League issued death threats to Fulani.
In the early 2000s, Mama Mexico Restaurant occupied the large Broadway storefront. More recently it became home to Street Taco. The smaller space currently houses a hardware store.
---
Tom Miller is a social historian and blogger at daytoninmanhattan.blogspot.com
Be a part of history!
Think Local First to support the businesses currently at 2672 Broadway aka 216 West 102nd Street: