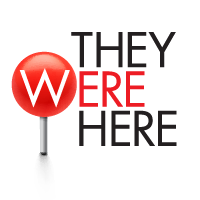 The Little Troublemaker: 496 Columbus Avenue
by Max Chavez, for They Were Here, Landmark West's Cultural Immigrant Initiative
The pleasant, white three-story building that once stood at the southwest corner of 84th Street and Columbus Avenue was quite the outlier on its block. Shorter than its neighbors by two floors, the squat and narrow structure (year and architect unknown) was rather pared back in terms of detail, with the only major decorative splurge being found in the building's dentilated cornice. A one-story addition that extended along 84th Street was tacked on at an unknown date, further adding to the building's unusual size and massing.
The building served as a hotel in its early days, albeit a very small one.
The building served as a hotel in its early days, albeit a very small one. It was investigated in 1905 for violating tax requirements set out under the Raines law which prohibited the sale of liquor on Sundays except in hotels and lodging houses. The law, which was widely unpopular, prompted saloons to add lightly furnished rooms to their offerings as a way to skirt the ordinance—it is unknown if that is the transgression for which 496 Columbus was being investigated.
The building's retail spaces were flexible, home to businesses as varied as greasy spoon diners, upholsterers, and markets. In the 1930s, thirty years before its eventual demolition, the building was home to an Italian market by the name of Francisco's.
What Came Next? Read about the Sarah Anderson School.
---
Max Chavez is an architectural historian based in Chicago, Illinois.
Learn More about Block 1214