Straus Park, a memorial to Isidor and Ida Straus who died on the Titanic. Unfortunately this park was carved out of the new historic district extension.
After being rained out last week, we had our walking tour yesterday and we couldn't have asked for a more beautiful evening. Professor Andrew Dolkart, author of countless books on New York's historic architecture, led us around the newly designated extension to the Riverside – West End Historic District.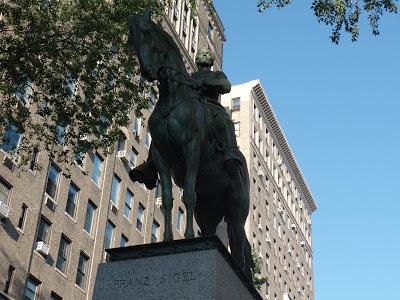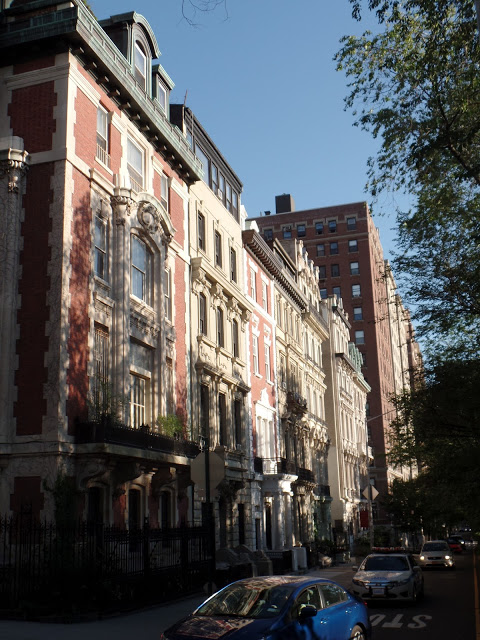 Mansions and apartment buildings line Riverside Drive
The tour began at Straus Park, at 106th and Broadway, and we worked our way through Riverside Park and West End Avenue down to 100th Street. We looked at many beautiful old rowhouses and apartment buildings along the way, all of which now have landmark protection (we focused on what is now protected, rather than the buildings along Broadway that were notoriously excluded from the district).