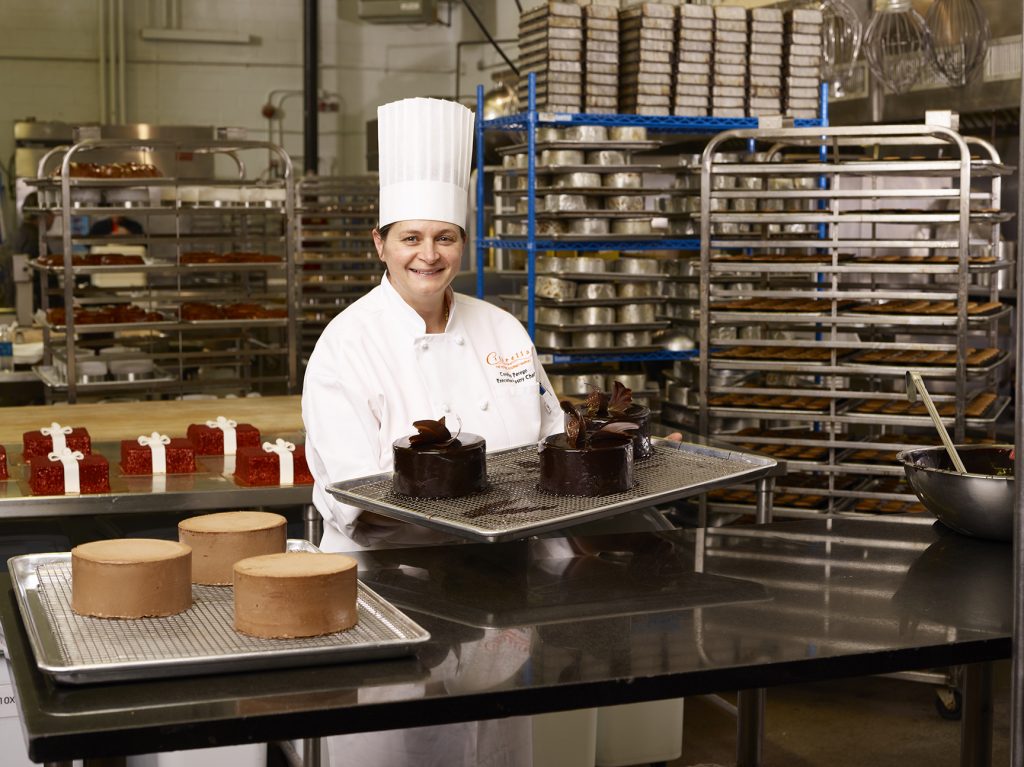 By Claudie Benjamin
You certainly know Citarella as a purveyor of high-quality fish and fine meats. But, have you tried the pastries? You must!
Sweet connections are the domain of Citarella's Corporate Chef Carolina Perego. Her first professional love was creating pastries. Fortunately, her enthusiasm has endured and increased as her expertise has been acknowledged and encouraged. Originally from Milan, Italy, she was trained there and came to the United States already having earned a prestigious Master Chef for Italian Cuisine certificate. She worked as the executive pastry chef for the Four Seasons and Cipriani and then found the perfect niche at Citarella in 2010.
Her culinary and management skills were recognized and rewarded with a promotion to the position of Corporate Chef of the Citarella Group four years ago. In her current leadership position, she oversees the pastries and other types of prepared foods that are distributed daily to the seven Citarella markets (three in the Hamptons, one in Connecticut. There is one Citarella on the East Side, and another on the Upper West Side at 2135 Broadway.) The job starts at 4 am and the Citarella kitchen runs 363 days a year. "Only two days off," she says joyfully.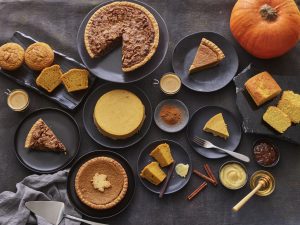 Delighting in every aspect of her challenging role just begins to describe her positive feelings about the job and her appreciation for her team of over 170 (50 in pastry alone). Team members are assigned to specific tasks, for example, there's a four-person team that assembles and decorates the cakes.
Carolina collaborates with Citarella owner Joe Gurrera to come up with new additions to the pastry menu. Joe, the owner since 1983, is very much a hands-on boss. Although sweets may not be his main thing, according to Carolina, he is intuitive about adapting trends that will appeal to customers. Like what? Carolina readily gives the example of Joe's suggestion to add salted caramel to the traditional apple cobbler. On taking up his suggestion, Carolina made three different samples, and together they decided on the best recipe.
On matters of pumpkin cheesecake and apple strudel, the big launch of the fall pastry menu is Tuesday, September 13. Tempting new items include apple cobbler and pear tart and cornbread in family and individual sizes made from fresh corn. As always, Citarella bakery items like the miniature chocolate chip cookies to the classic Maracaibo chocolate mousse cake and Chantilly and strawberry shortcake are beyond delicious and always in demand. And, Carolina's family recipe for tiramisu has won the hearts of many devoted customers. "We're an Italian company and this is a classic Italian dessert," says Carolina.
Asked about managing particularly challenging pastry-related situations, Carolina described how she traveled in the delivery truck accompanying the precarious delivery of an eleven-tiered wedding cake. The elegant strawberry shortcake was expected at a home in the Hamptons on a warm July day. On arrival, Carolina found that, "There were no fans. Chantilly is delicate. I had only one hour to assemble everything," recalls Carolina, a perfectionist who understates the pressure she felt and her anxiety. "But, everything turned out perfectly."
Another, near crisis, involved Citarella's participation in a restaurateurs' contest for a gingerbread house. Citarella produced a charming replica of the old Fulton Fish Market in the South Street Seaport. The fish were wittily fashioned out of colored marzipan. It was all very impressive but before the cake was delivered to the judging panel, Citarella's entry, the gingerbread fish shop's roof partially collapsed. At first, Carolina was going to give up "how could we enter with a collapsed roof?" But, ultimately the Citarella team didn't lose hope. They submitted their cake.
The next day Joe came into the commissary where Citarella foods are made in the Bronx. He was smiling," says Carolina. "We won."