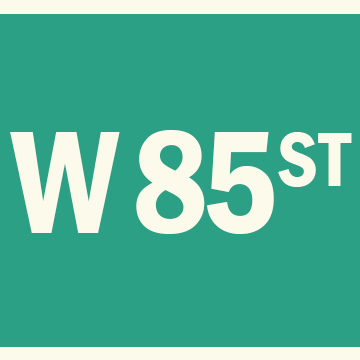 36 West 85th Street
by Megan Fitzpatrick
36 West 85th Street is one of three, 4-story brick and stone rowhouses; standouts on the block for their captivating Georgian and Renaissance Revival style and ornamentations. This building was home to a series of fashion retailers, most notably the last residence of Horace Saks, the founder of a New York fashion retail pillar – Saks Fifth Avenue.
Developers Peter Wagner and Robert Wallace purchased three plots between Central Park West and Columbus Avenue in 1897 for a total of $42,000 and recruited prolific architect George F. Pelham to design desirable rowhouses (Real Estate Record and Guide, 1897A, p. 480). Construction began on 22 March 1897 and finished that same year on October 21. This wasn't Pelham's first collaboration with developer Peter Wagner; the two worked together on a row of townhouses on West 68th Street.
Pelham was born in Ottawa, Canada, and came to New York as a child with his father, George Brown Pelham. Pelham followed in his father's footsteps and studied with a private tutor in architecture and began working as a draftsman for his father's firm in New York and most likely for projects within the City's Parks Department. Pelham would later open his own office in 1890. His work is found in the Riverside-West End Historic District and is especially active within the Upper West Side/Central Park West Historic District where he designed rows of Renaissance Revival-style houses and flats in the early part of his 43-year career and later shifted to the design of larger apartment buildings.
The trio of buff-brick dwellings featured elements from Georgian and Renaissance Revival, notably the colonnettes that frame the windows and garlands that drape under the cornice. Rounded bays on the second and third floors give an additional dimension to the row. Pelham's row on 85th Street are among the earliest examples of the 'American basement' plan popularized in the 1890s by architect Clarence True – a staple on the Upper West Side. This plan typically featured four and five stories with a low stoop, and street entrance and served as an alternative style to the already common straight or box stoop on side streets throughout the district and neighborhood.
In 1907 Noah was part of the jury selection for the 'Trial of the Century' of Harry K. Thaw for the murder of architect Stanford White.

Possibly the earliest owners of 36 West 85th Street were the Taussigs, Noah W. and Constance Taussig, and their three children. The Taussigs, particularly Constance, had a high standard of living and maintained their household. Advertisements were frequently in the newspapers looking for help in various household departments and when they went away to their summer residence in Bayshore. Noah's parents hailed from Germany and Austria and it seemed the family wanted to primarily hire German or Scandinavian women.
Noah was an extremely successful businessman, having founded the N. W. Taussig Company in 1894, which would later become the American Molasses Company in 1903. He served as its President and invented several processes for making special kinds of sugar. Noah came from a molasses-making family, his father founded a similar business in 1861 (New York Times, July 9, 1927, p. 13). In 1907 Noah was part of the jury selection for the 'Trial of the Century' of Harry K. Thaw for the murder of architect Stanford White (The Brooklyn Daily Eagle, 20 January 1907, p. 50).
An incident occurred while the family was away at Bayshore. On August 8th, 1918, The New York Herald published a humorous title for a serious crime: 'Hot night helps burglar chasing: Policeman wondered why a man should run with a suitcase in this weather". A woman on West 84th Street witnessed from her rear yard window a man disappearing through the skylight of 36 West 85th Street with a suitcase in tow. The woman called the West 68th St. station but when police arrived all they could find was an open skylight and a rope ladder dangling from it.
Luckily, Policeman Noonan was standing at the corner of Columbus Avenue and 83rd saw a man with a suitcase run past him. He decided to chase him after thinking why would anyone be running in this hot weather, especially with a suitcase? Interestingly, the chase described in the Herald provides a look into the landscape of the historic neighborhood in the early 20th century. Noonan followed the burglar, who refused to stop, down Columbus to the elevated station on 81st Street and then back up Columbus in a cat-and-mouse chase. The burglar was eventually reprimanded. The stolen suitcase contained within it several hundred dollars worth of silverware with the monogram "S. J".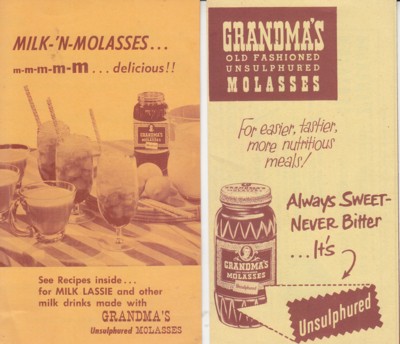 Image credit The American Molasses Co., 1955-56 (copyright expired)
The Taussigs sold the building on March 9th, 1920. Shortly after, Horace Saks, the vice president of Saks and Company, purchased it. Horace's father, Andrew Saks, came to New York, with his brother Isadore, to develop their retail business and eventually founded Saks & Company in 1901. Andrew Saks died unexpectedly on April 9th, 1912, and the business was subsequently passed on to his eldest son, Horace. Interestingly, Horace's sister Leila, attempting to return to New York from Europe to attend her father's funeral, boarded the RMS Titanic. She survived the sinking, five days after her father's death, but her husband, Edgar J. Meyer perished.
In 1923, Horace sold a majority interest in Saks and Co. to merge with rival company Gimbel Brothers to operate a new store on Fifth Avenue between 49th and 50th Streets. The new store, designed by Starrett & Van Vleck, opened to great fanfare on September 15th, 1924 with boxer Jack Dempsey and NY Mayor Francis Hylan in attendance to cut the ribbon (HBC Heritage).
Horace would have lived at 36 West 85th Street during this very successful and profitable part of his life, sometime between 1920 and his sudden death due to septic poisoning in 1925. His death 'profoundly shocked the shopping district' in which he took an integral part, and no doubt the community on 85th Street. Horace left his 'townhouse' on 85th Street to his wife. In his will he explained the reason for not bequeathing cash to his wife, stating she was well cared for in her life with him (Long Island Daily Press, 8 December 1925, p. 1).
Abraham and Regina Shultz lived in the building with their three children from around 1930. Both worked in fashion retail. The Shultz's lived at 36 for much of the mid-20th century, keeping various lodgers also.
Horace's sister Leila, attempting to return to New York from Europe to attend her father's funeral, boarded the RMS Titanic.

The dwelling was sold in 1969 and in a sharp departure from the glamorous home of the owner of Saks Fifth Avenue, it was converted into an illegal after-hours club. After-hours clubs were popularized in the 70s and 80s, and much like a saloon or speakeasy, the activities that occurred in them and the legality of it all very much fluctuated. The club was raided on August 23, 1970, along with one other building on the Upper West Side. The raid was conducted between 5 am and 6 am where 37 suspects were arrested. Most were charged with loitering, but 5 persons were penned as operators of these illegal clubs and selling alcohol without a license.
The block was well documented in a New York Times column called 'City Block' where the reader learned about what life was like on this block in the 1970s as a microcosm for the neighborhood. The block struggled in the earlier part of the decade with high unemployment rates. However, it grew to become not only a prosperous neighborhood but a safe one, where elderly people lived in peace despite being in relative isolation.
Today, Pelham's beautiful 36 West 85th Street maintains most of its historic fabric on the facade, with ongoing restoration work looking to restore elements of the historic stoop.
---
Megan Fitzpatrick is the Preservation and Research Director at LANDMARK WEST!