LINCOLN CENTER FOR THE PERFORMING ARTS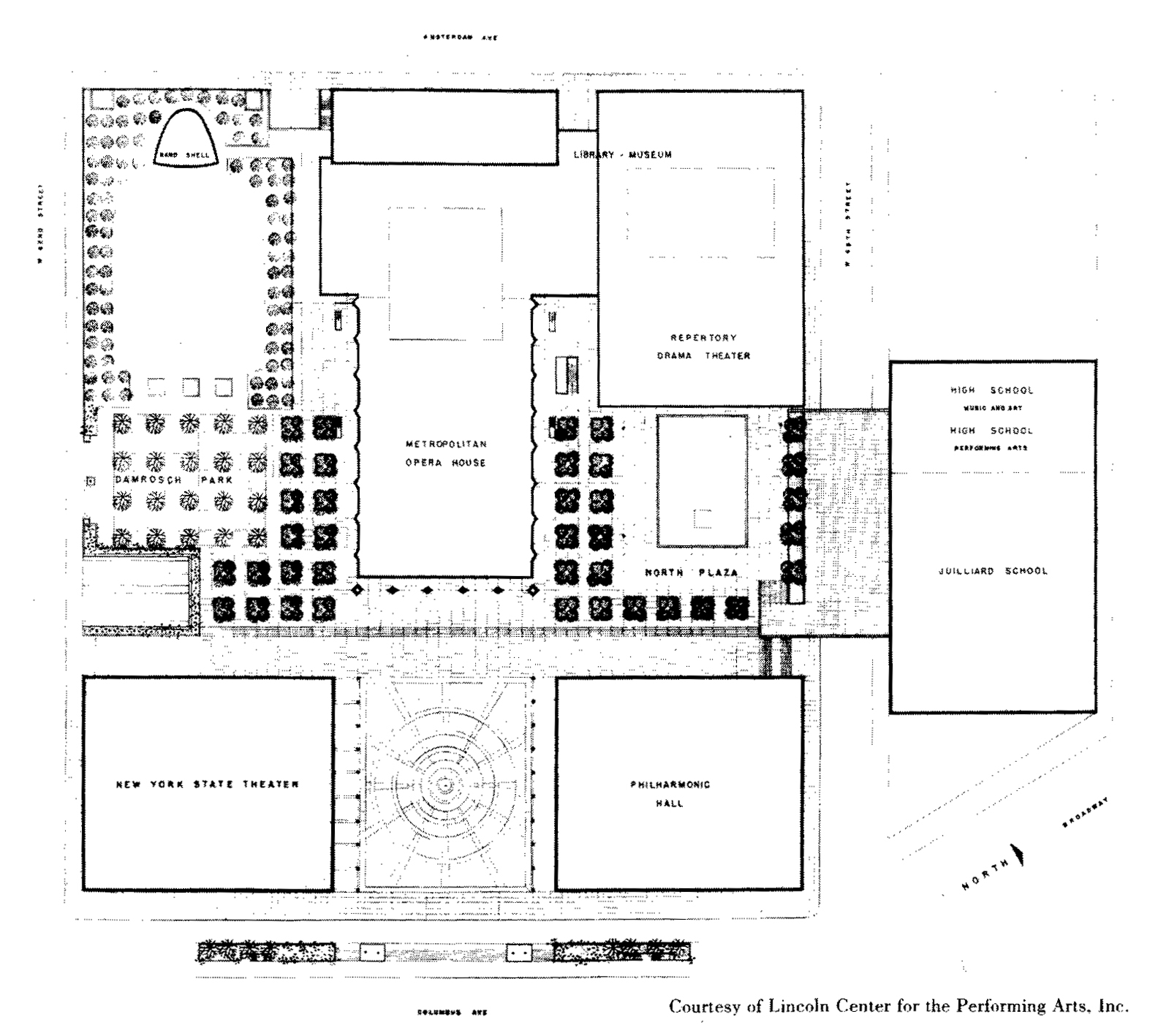 Lincoln Center
Lincoln Center for the Performing Arts, predominantly built from 1962 to 1968, serves as the world's first and largest arts center. At such a large scale, with many different buildings, Lincoln Center required a design committee. Led by Wallace K. Harrison, who ultimately designed the site plan and the Metropolitan Opera House, the committee was made up of various other acclaimed American architects who were assigned to other buildings throughout the complex. Built to house the Metropolitan Opera, the New York Philharmonic, the New York State Theater, the Julliard School of Music, the New York Public Library for the Performing Arts, and various other facilities and public spaces, Lincoln Center was a difficult and complex undertaking. Although its genesis in Robert Moses' "urban renewal" plans for the historically under-served neighborhood of San Juan Hill remains controversial, Lincoln Center has successfully brought high quality fine arts programming to the City of New York for almost sixty years. Housed in incredible travertine auditoriums, theaters, music halls, and pavilions designed by the likes of Phillip Johnson and Eero Saarinen, Lincoln Center is a cultural hub and architectural monument that has grown to become an important part of New York City's heritage.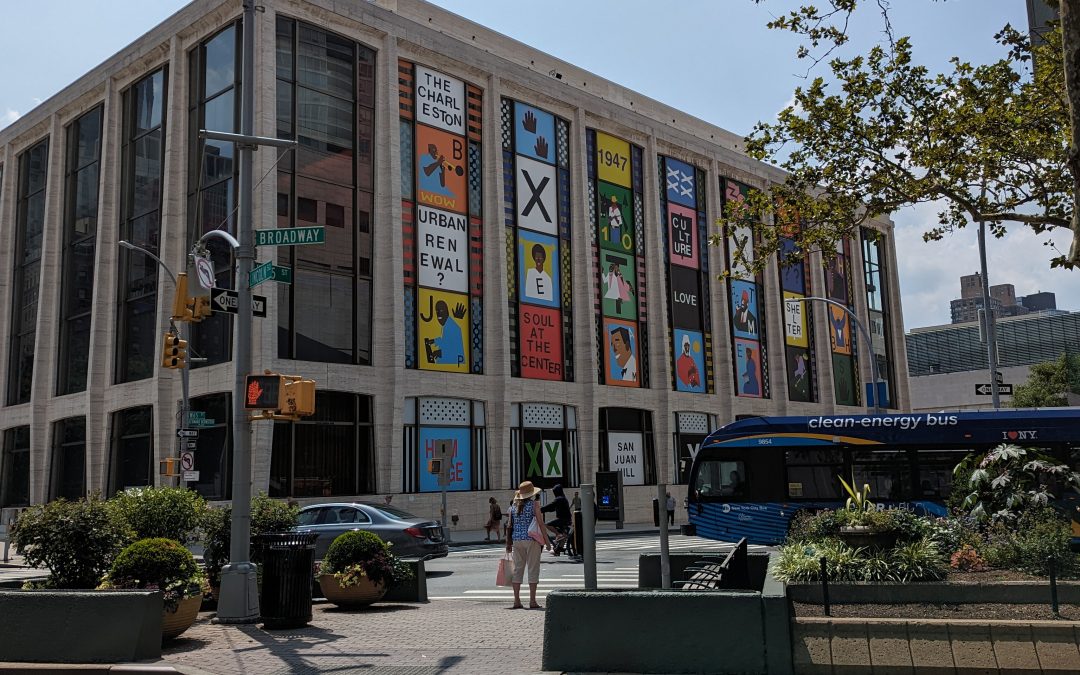 by Sarah McCully It's hard to miss the bright colors dotting David Geffen Hall's typically neutral facade. Since early October of last year, the newly renovated concert hall's northern windows have played host to a temporary art installation called "San Juan Heal" by...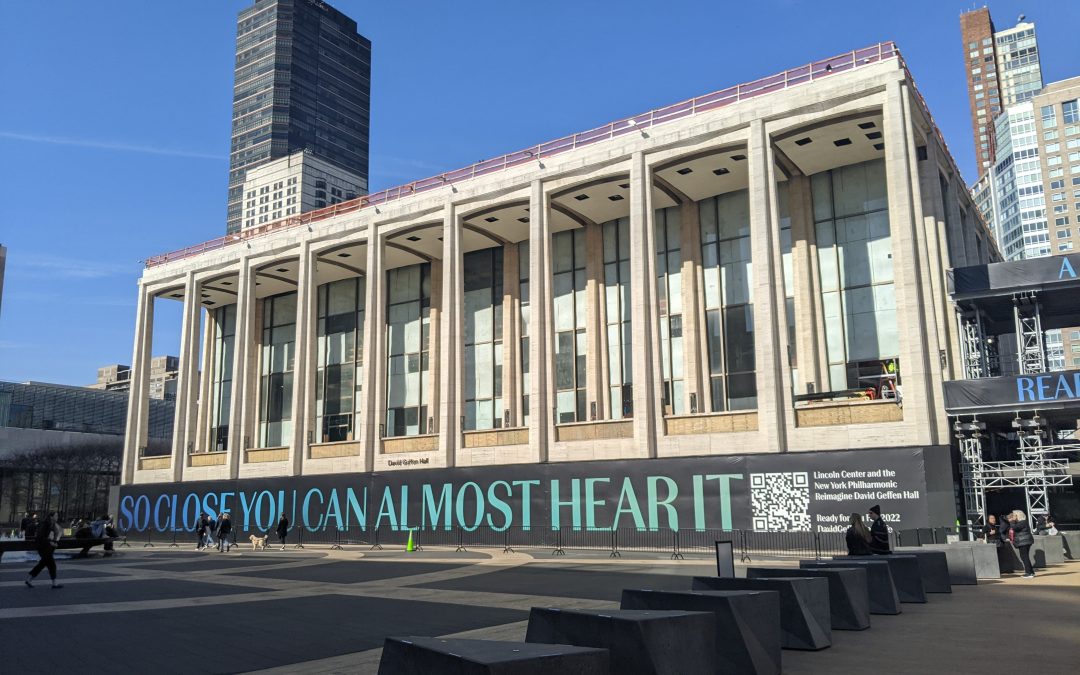 By Sarah McCully The home of the New York Philharmonic has undergone many facelifts over the years, but its latest redesign is nearly ready to be revealed. On Wednesday, Lincoln Center announced that the long-awaited renovation of David Geffen Hall would be...