Landmarks Applications
Certificate of Appropriateness
Join our C of A Committee
Does the thought of shaping changes in our neighborhood interest you?  LW's C of A Committee members are key players in shaping the Upper West Side's future.  We welcome architects, designers, historians, attorneys, real estate professionals and anyone interested in volunteering skills and expertise in the pursuit of stewardship of our neighborhood.  The Committee meets to review all applications for changes to landmark sites within Community District 7 scheduled to be heard at the Landmarks Preservation Commission, Public Design Commission and other public forums. Email Sean Khorsandi seankhorsandi@landmarkwest.org, or call (212) 496-8110 for further details.
As the New York Times pours over the Muller Report, New Yorkers have a second copy-toner killer in their midst. A heavily redacted report released by the Department of Investigation into Mayor de Blasio's illegal handing of donations from developers under the cloak of...
read more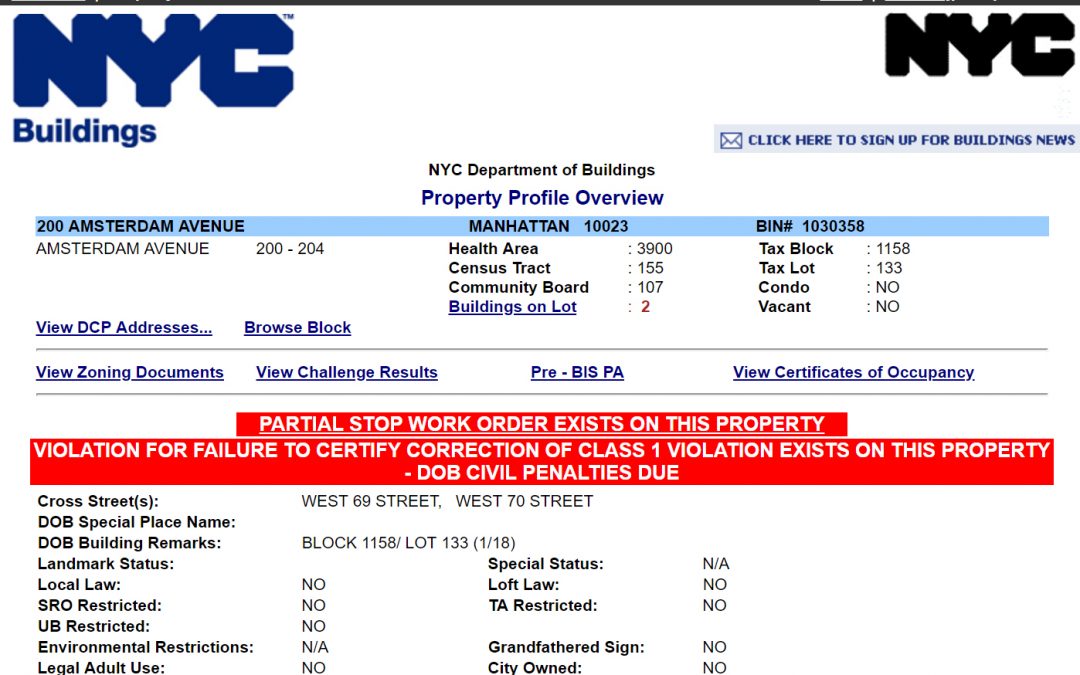 Despite court orders, and split decisions, well - covered - by - the - media, SJP Properties continues to build at 200 Amsterdam regardless of the illegality of their work.  Neighbors, electeds and advocates even recently held a rally (video link) yet work continued. ...
read more