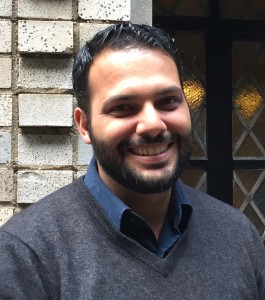 Sean Khorsandi
Executive Director
E: seankhorsandi@landmarkwest.org
Sean became Executive Director in August 2017. He joined LW! in 2015 as Advocacy Director after a decade of applying his Bachelor's (Cooper Union) and Master's (Yale University) of Architecture degrees in NYC design firms. He brings his knowledge of Building Code, Zoning and Materials to the field for each LW! scrimmage. If not at a City Agency hearing, he can be found searching the Upper West Side for the perfect bagel. Sean volunteers on the board of The Paul Rudolph Foundation, DOCOMOMO NY/Tri-State and is an advisory board member of the Historic Districts Council.
Sean's favorite neighborhood landmark building is Clarence True's Flemish Revival Oyster Market at 426 Columbus Avenue – now a Patagonia location.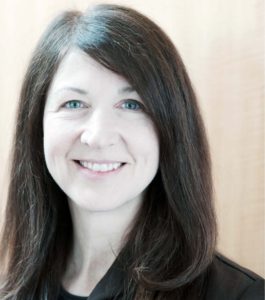 Andra Moss
Programs Director
E: andramoss@landmarkwest.org
Andra joined the LW! team in September 2016 after nearly ten years with an international NGO as Director of Operations and Pro Bono Recruitment. She holds a bachelor's degree in international studies from Miami University (Ohio) and a Masters in Public Service Administration from Spertus College (Chicago). Andra's first job was with Habitat for Humanity, and is an ardent fan of architecture, DIY, and the power of volunteers. She is a self-admitted history junkie and believes historic landmarks and landscapes contribute invaluably to the culture and character of our communities.
Andra's favorite UWS building-this week-is the former Automat at The Horn & Hardardt Building at 2710 Broadway, designed in 1930 by F. P. Platt & Bro.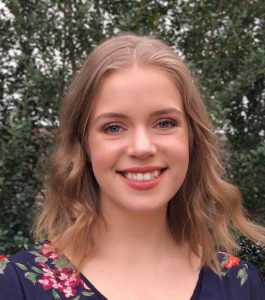 Sarah McCully
Director of Education & Grants
E: education@landmarkwest.org
Sarah joined LW! in the summer of 2020 to manage our youth education and grants programs. She holds a Bachelor's in archaeology and classics from Wesleyan University and recently graduated with a Masters in Archaeology from Cornell University. Her lifelong love for material culture and history led her to historic preservation. When she isn't working, you can probably find her wandering around the North Woods or exploring a local thrift store.
Sarah's favorite building on the Upper West Side is the former New York Cancer Hospital, now condos, at 455 Central Park West. It's such a unique structure in the context of the apartment buildings surrounding it- what's better than seeing a castle just off Central Park?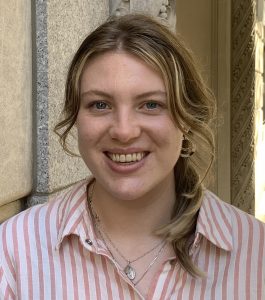 Megan Fitzpatrick
Director of Preservation and Research
E: preservation@landmarkwest.org
Megan joined LW! in October of 2022. She is an Irish-born graduate of the University of Galway, specializing in Archaeology and History, and earned her Masters from University College Dublin in World Heritage Management & Conservation. She has volunteered with cultural heritage conservation organizations in Europe and is currently volunteering with an Irish-based nonprofit promoting the craft of dry stone walling in Ireland. She has a passion for historic preservation with an emphasis on civic participation, local communities and sustainable development. Megan is committed to the preservation of the Irish language and you can find her speaking Irish even here in NYC!
Megan's favorite Upper West Side landmark is the Tudor-style Pomander Walk group of buildings designed by King and Campbell.
Executive Committee
Page Ayres Cowley, Chair
Carlo Lamagna, Vice Chair
Susan Nial, Vice Chair
Ron Senio, Treasurer
Holly Lynch, Secretary
Roberta Semer
Mosette Broderick
Sarah Bradford Landau emerita
Wendy Moonan
David Owens
Meg Pinto
Jack Pontes
Kevin Poulin
Peter Samton
Helen Thurston
Julia Vitullo-Martin
Ernest von Simson
Elizabeth Starkey (1935-2017)