Hop On! Explore West 72nd Street with Landmark West!
At one time, the elite address to have, West 72nd Street, due to its width and connection to the Central Park Women's Gate became a heavy crosstown thoroughfare. Once grand city residences enjoyed seasonally by well-heeled New Yorkers gave way to a series of schools, boarding houses and businesses as stoops were removed for further widening and storefronts marred facades. LANDMARK WEST! has paid your fare, so grab a seat by a window, and come along for a ride across the Queen of Streets from Riverside Drive to Central Park West!
Find out more about the rich history of those who lived and worked on West 72nd Street. Scroll through the map below and click on any highlighted area. Want to dive deeper? Click "Read More" from the pop up window. Interested in a particular address? Click on the corresponding blue circle below the map to get right to the full story.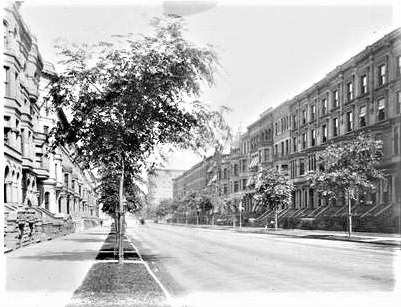 Want to learn even more? Watch blogger Tom Miller's talk,
West 72nd: Queen of Streets
from our Programs Library.
Available for free to all current LANDMARK WEST! members by following THIS LINK.
And check back soon as we add more stops to our 72nd Street Crosstown tour.
Still curious? Read about those making history now at West Seventy Today.
Many thanks to Claudie Benjamin, Annie Noramon Bodhidatta, Joe Kizner, and Tom Miller for making this project possible.
72 Crosstown website and logo design:
KG Design International
West 72nd Street: Explore by Address