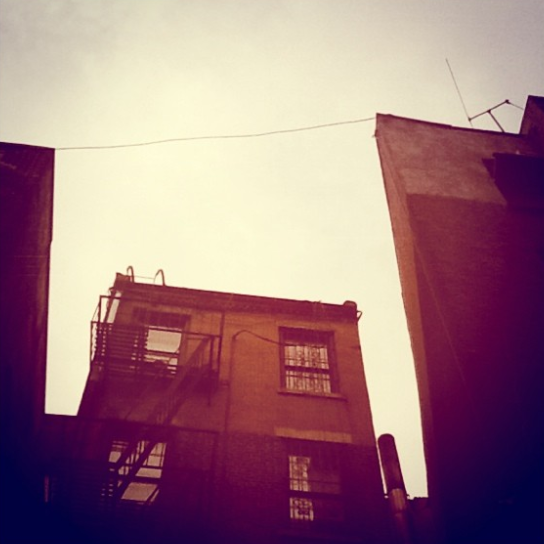 A DEVELOPING STORY
What de Blasio's Newly Released Emails

Reveal
About Affordable Housing in NYC
Last week, Mayor de Blasio finally released thousands of pages worth of emails between him, his office, and his outside advisers–a cache of information hard won by NY1 and the New York Post, who have been engaged in a two-year court battle with City Hall to gain access to the emails. Most of the subsequent articles that came out focused in large part on de Blasio's annoyance with the press, while also taking note of how he handled his staff, how he discussed subway funding, how he responded to Trump, and who his allies were.
Another thread that winds through several reports, however, concerned the de Blasio's administration's attempts to shape the story of affordable housing, as well as affordable housing's intersection with real estate in New York City.
The intertwining of private real estate interests and affordable housing is not new as a thorny issue for the de Blasio, who has in the past come under fire for allowing Jonathan Rosen to sit in on a discussion of rezoning by de Blasio's administration. Rosen, a co-founder of the lobbying/political consulting group BerlinRosen, which handled de Blasio's election and reelection campaign communications, also represents a multitude of parties in the real estate industry. These facts actually came out in previously released emails, and after the revelation, de Blasio defended Rosen's presence at the meeting, claiming that it was completely ethical. He said that City Hall's lawyers set clear legal guidelines for the situation, and that Rosen never entangle his other clients' interests with his relationship with the mayor.
BerlinRosen's client list is in its very essence, however, a mixture of private development interests and the interests of the mayor. As an article from the Observer notes:
BerlinRosen's website lists a number of top developers among its clients, including Two Trees, SL Green and Forest City Ratner—all companies whose principals have either given directly to the mayor's campaigns, or donated to his defunct "shadow government" political nonprofits, most significantly the Campaign for One New York.
What these new emails reveal is the administration's careful crafting of PR strategies surrounding the public's perception of affordable housing under the de Blasio administration–in cases which do indeed overlap in troubling ways with BerlinRosen's private work.
A comprehensive article by City Limits delves into one specific example of significant overlap between private development and de Blasio's PR: the case of Prospect's Heights 535 Carlton tower.
The Observer's Norman Oder explains the conflict thus:
Consider the calculations behind the June 12, 2017 official opening for the 535 Carlton tower in Prospect Heights, the first "100 percent affordable" building in the Pacific Park (formerly Atlantic Yards) project.
The emails show developer Greenland Forest City Partners scripting quotes from a grateful new 535 Carlton resident; a mayoral aide transforming a corporate press release into a governmental statement; and seeming distance from affordable housing advocates who once strongly backed Atlantic Yards, slated to include 2,250 below-market apartments.
Unmentioned: the grateful tenant was hardly representative of a building with 148 of 297 units aimed at middle-income households paying, for example, $2,680 for a one-bedroom apartment or $3,223 for a two-bedroom unit.
(The reporter, Oder, mentions a previous investigation of his which unpicks the disparity between what is needed and what his available in NYC affordable housing. If you're looking for a brush-up on the issue–or just for hard and fast facts to ground the discussion we hear and have so regularly about the affordable housing issue–this article is a must read.)
The article goes on to detail the way in which this collaboration between the de Blasio administration and the private developers was calculated and crafted. It began with BerlinRosen's Executive Vice President reaching out to one of de Blasio's aides to ask if the mayor would be coming to the opening of the new development. Oder's article lays out the subsequent responses:
No document indicates a written response—de Blasio didn't go—but Soffin, Norvell, and Forest City External Affairs executive Ashley Cotton proceeded to plan.
Soffin, who leads BerlinRosen's real estate and infrastructure practice, shared draft materials and Cotton, a former city Economic Development Corporation Senior Policy Advisor, asked if City Hall would do "additional outreach to elected officials."
On June 9, a Soffin deputy emailed Norvell a draft press release, asking City Hall to inform them when a quote from Deputy Mayor Alicia Glen "has been drafted."
The press release was headlined:
Greenland Forest City Partners Celebrates the Opening of 535 Carlton, First 100 Percent Affordable Building Open at Pacific Park Brooklyn
COOKFOX-Designed Property Delivers 298 Modern Apartments to Low, Moderate, and Middle Income New Yorkers
The press release began with quotes from real estate executives—Greenland's Hu Gang and Forest City's MaryAnne Gilmartin—then slotted in space for a validating quote from Glen.
Cotton, the main public face of the joint venture Greenland Forest City Partners, shared remarks the developer had drafted for resident Crystal Patterson. "It would be impossible to overstate the gratitude I have for our new home; it has truly changed my family's life," the draft stated. "And as a 4th generation Brooklynite, I am so thankful to have permanent roots in the city where I was born and raised."
The statement, apparently prepared after a discussion with Patterson, summarized her struggles after losing her job, finding short-term rentals at various locations and applying for more than 60 housing lotteries. When she won a two-bedroom at 535 Carlton, "The joy we felt was indescribable," being able to have a united family, with her son, who'd stayed in Brooklyn to be close to his school.
Cotton sent Patterson the media event's plan: "There are lots of details in there but the main point is you will speak last in the program and be introduced by my boss MaryAnne (who you will love)…. We put together a few points for you below. Please let us know if they work for you!"
Norvell was impressed. "Could we have Crystal [Patterson] start the speaking program and intro Alicia [Glen]?" he suggested to Soffin, copying Cotton. "That'd be powerful!" That's not how it worked out, but plans for a ribbon cutting, speeches and tours impressed Norvell.
These careful craftings of PR surrounding a private development not only show a shrewdness in how the mayor's image might be molded, in reference to affordable housing, but also lay bare a clear and direct alliance between members of de Blasio's staff and members of private real estate interests. The lobbyists have a direct line to decision making.
Although the press event never came to pass, Oder's article (which is well worth reading in its entirety) illuminates clear and undeniable connections between the de Blasio administration and the world of private real estate. Regardless of the personal grievances de Blasio may have against the press, regardless of his attendance at Red Sox batting practice vs. Mets batting practice, regardless of what de Blasio himself may have said in the past on the matter–the facts in these emails speak for themselves: the de Blasio administration remains deeply intertwined with private development interest.