By Claudie Benjamin
It's hard to imagine anyone more engaging and informed than Robert Arthur King, FIAA, Architect, on the subject of the stone carvings that ornament the facades of Upper West Side brownstones built between 1870-1930.
Actually, King's expertise and the photographs he's taken extend to the five boroughs, and to a long list of cities in the United States and Europe. His photos documenting these details number between 18,000-19,000. (Join LW for a presentation with King on Thursday, September 10th at 11am!)
King says taking photos in winter is best, after the leaves have fallen and he has the benefit of winter sunlight. He walks up and down the street for two to three hours at a time, taking photos and always making new discoveries. He's been photographing brownstone details since 1990 when he captured nearly 300 faces of women (throughout the boroughs) for a school assignment. Most of the brownstone details he's taken are not of famous buildings.
So, which are his favorite stone-cut faces on the Upper West Side?
Asked to choose among the many carvings he admires, King responds (his comments in italics):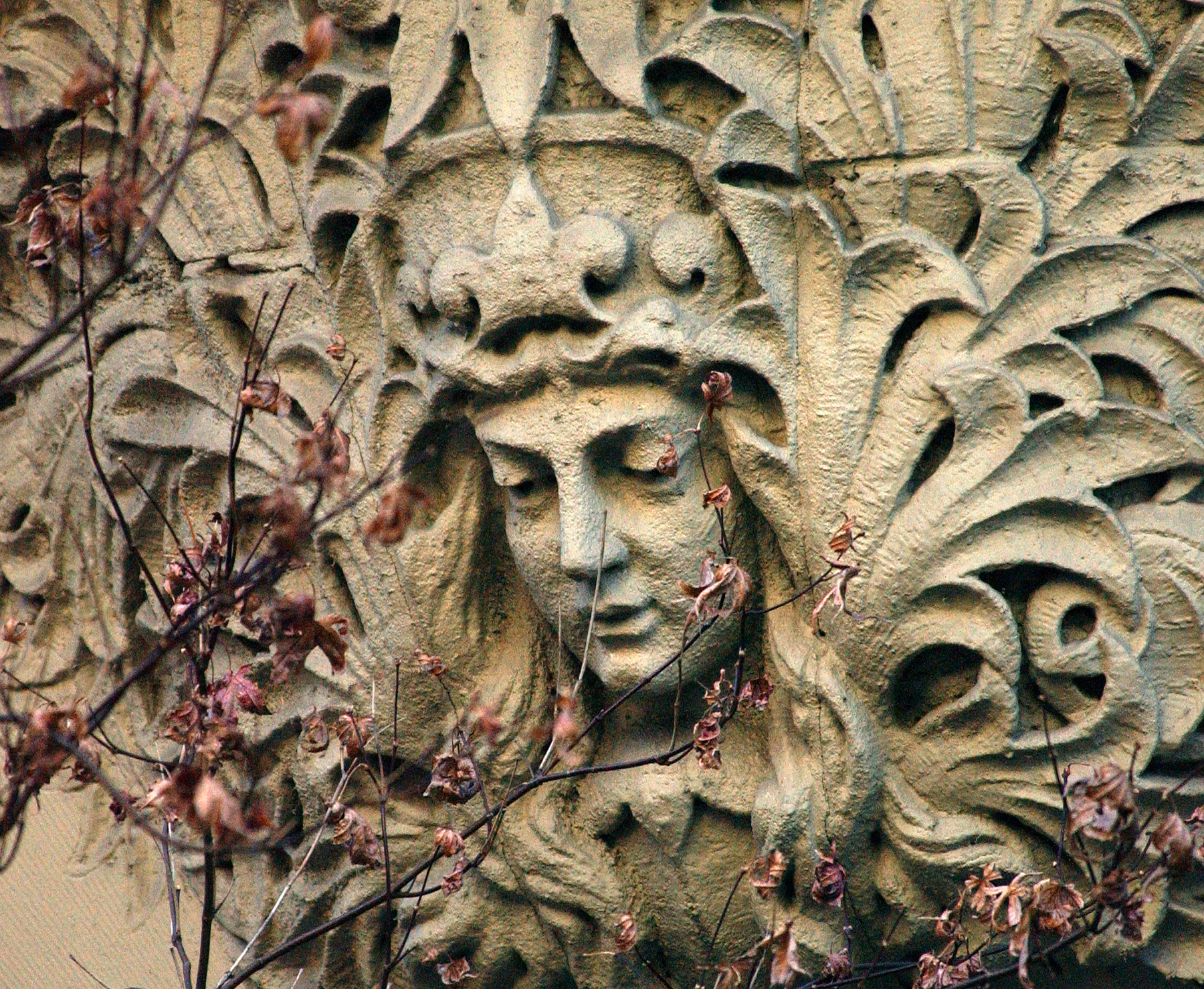 74 West 85th Street: There's a gorgeous woman behind a tree. She has a beautiful smile greeting all that enter the building.~RAK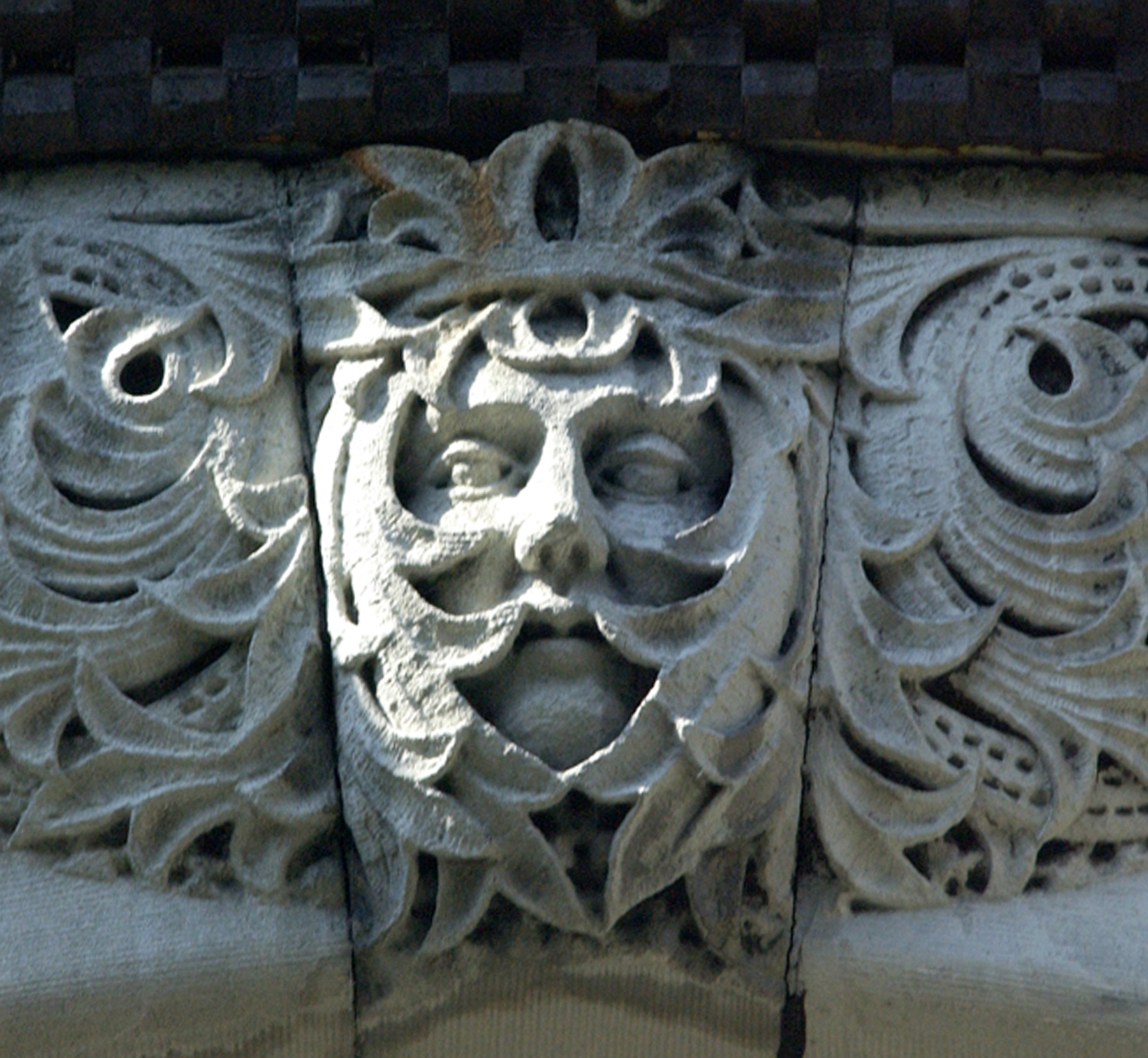 76 West 85th Street: There's a beautiful example of the (mythological) green man.~RAK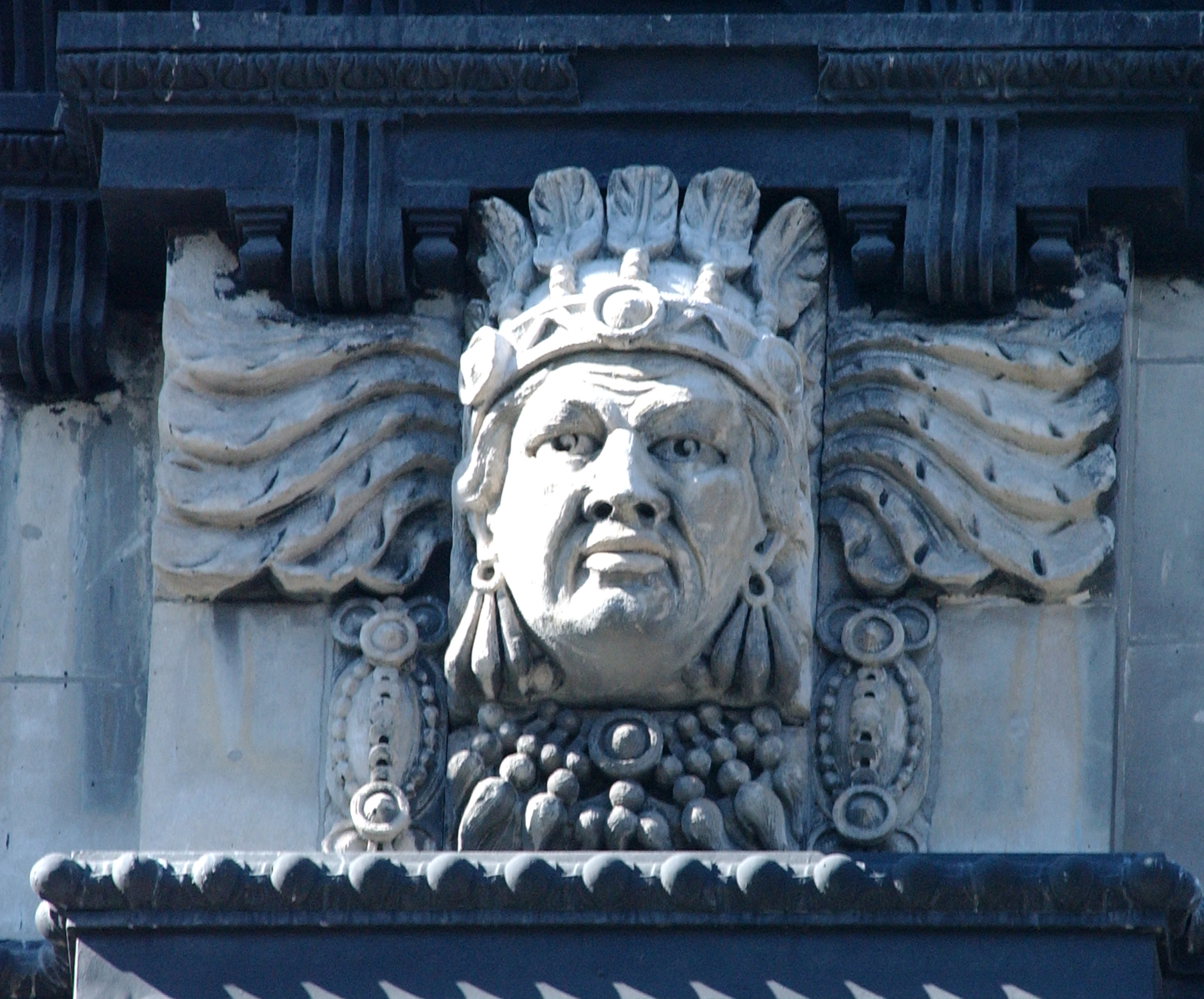 250 West 77th Street: Native American details all over the building; not common in New York City. ~RAK
King describes his very daunting goal is to have many or all of these stone sculptures landmarked: every portrait, gargoyle, cherub, lion and other fanciful animals. The idea is to give these ornamental details protective status as public art to ensure they would be reinstalled in a new building if the original site was demolished or, by mandate, donated to a museum.
The ornamental details for hundreds of buildings on the Upper West Side were cut in workshops/factories outside the neighborhood and then installed on site. The grandson of one stone cutting factory owner in Red Hook, Brooklyn, Frank Adam Boll, sent King records and drawings that documented the installation of work by this factory.
These drawings and notes show that many details were discussed and agreed upon by a building owner and the factory. King says he believes that some carvings may have been based on a catalog template. Other pieces were created in response to requests for a specific portrait. Or, the model for, say, a woman or a bearded man may have been left to the stonecarver's discretion and imagination. Below is a note and drawing from the "Professional Work History of Frank Adam Boll" compiled by his grandson, architect Craig Polhamus of a doorway Boll installed at 202 W. 97th Street (formerly Holy Name School; now the De La Salle Academy) at Amsterdam Avenue.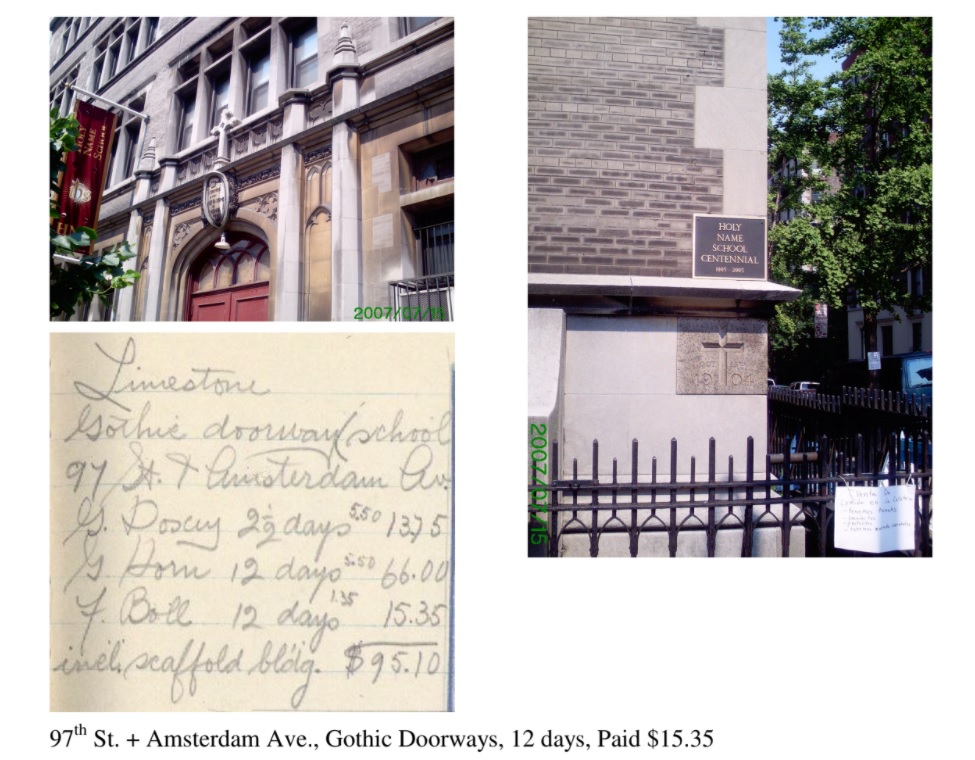 Stonecutters, including laborers who cut and installed paving stones and building facades, worked under difficult, toxic conditions, putting them at risk for pulmonary disease. They earned relatively low pay. These journeymen and apprentices, immigrants from Germany, Italy and Scandinavia are known to have protested for improved working conditions and against the use of cheaper prison labor as early as the first decades of the 19th century. Their strikes were suppressed.
King's main occupation however, is not photography, but renovation of brownstones. He is inspired by old photographs, catalogs and even old movies and aims, he says, for a balance of present and past: "The renovations have up-to-date conveniences, but feel as they might have in the late 19th century."
Three books, Animals in Stone, Faces in Stone and Figures in Stone containing King's photographs may be ordered online and a short documentary by filmmaker Vivian Ducat, Stonefaced, reveals his passion for the subject. He also lectures on this very New York subject. A recent presentation by Robert Arthur King on stonecarvings found on the Upper West Side can be viewed on the Landmark West Public Programs web page.