Organized by:
Architectural Styles of the Upper West Side
December 9, 2020 @ 1:30 pm

-

4:30 pm
Event Navigation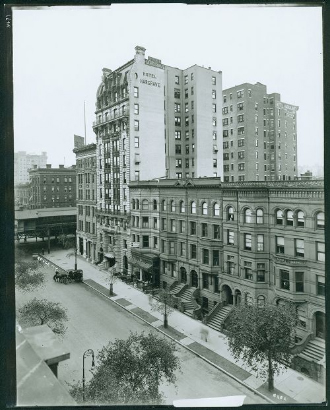 The gorgeous Upper West Side is home to an architectural assortment of historical and modern styles, making it a favorite for buyers, renters, visitors, and architecture fans. We all love the Apthorp, the Beresford, the Belnord, and the Langham, but do you know which has Italian Renaissance style decorative elements? Which is Renaissance Revival or Beaux-Arts? Bonus – we'll also show you how to find bits of fascinating history and building details online to enrich your knowledge (and listings!)
Our guide to the Wonders of the West is a LW! favorite: Anthony Bellov. He will share glorious photos and details of all your favorite UWS buildings, helping to i.d. key architectural styles and features. He'll zero in on our beautiful row houses and pre-war apartment buildings, helping you learn to recognize and identify building elements and stylistic influences. All that lavish railing around the Dakota-is it cast iron or wrought iron? Doorways to die for, stone faces in façades, stoops of every shape — these are all clues to how and when a building was built.
It's a don't-miss program if you'd like to immerse yourself in the architectural features and styles that infuse our UWS streets– and, if you're a real estate professional, get 3 hours of continuing education credits!
PLUS, Landmark West Executive Director, Sean Khorsandi, shares his secrets to online searches that dig out the fun, the funky and the fantastic about buildings and, possibly, the people who once lived there. Learn how to research a building's past from the comfort of your work-from-home desk! Several resources are just a click away if you know where to look and how to navigate the filters. Find out how and instantly impress your friends and clients with your historic building trivia!
So if you still need a few hours to round out your continuing education credits, this is a thoroughly enjoyable Zoom afternoon that is perfect for brokers — and others who love learning about the buildings of the UWS!
This course is approved for 3.0 hours of Real Estate Continuing Education Credit — Participants will receive a New York State certification for 3.0 hours of study approved by the Secretary of State in accordance with the provisions of Chapter 868 of the Laws of 1977.
Related Events