Organized by:
LPC Hearing/Meeting via Zoom
April 21 @ 9:00 am

-

5:00 pm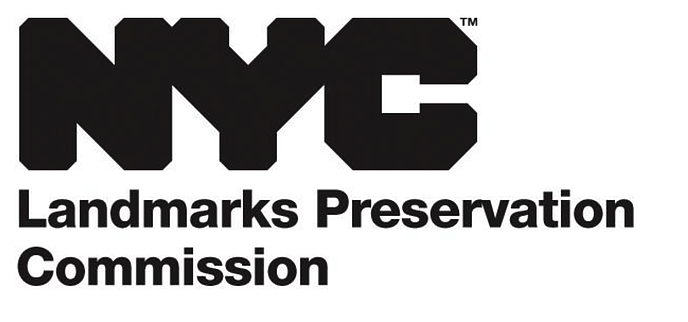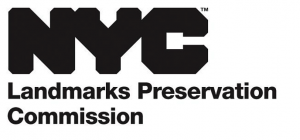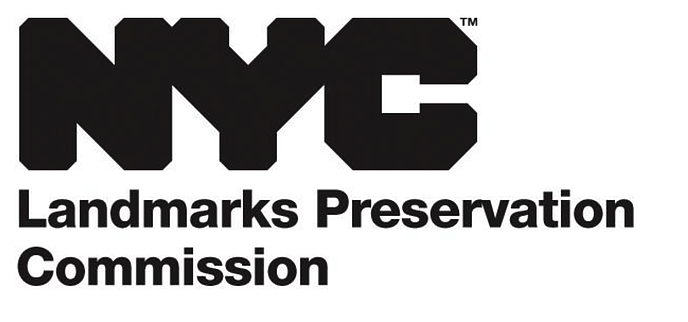 The New York City Landmarks Preservation Commission will hold a Hearing/Meeting to discuss upcoming designations and certificate of appropriateness applications.  This hearing will be held VIA ZOOM.
Please check our C of A page for upcoming UWS items up for consideration and ZOOM instructions from the LPC.
Details
Date:

April 21

Time:

9:00 am - 5:00 pm

Event Category:
Organizer
Phone:

212-669-7700

Website:
Venue
1 Centre Street




New York

,

NY

10007

United States

+ Google Map

Phone:

(212) 669-7700

Website:
Related Events
July 14 @ 9:00 am

-

5:00 pm

|

Recurring Event

(See all)

One event on July 16, 2019 at 9:00 am

One event on July 23, 2019 at 9:00 am

One event on August 6, 2019 at 9:00 am

One event on August 13, 2019 at 9:00 am

One event on September 3, 2019 at 9:00 am

One event on September 10, 2019 at 9:00 am

One event on September 17, 2019 at 9:00 am

One event on September 24, 2019 at 9:00 am

One event on October 8, 2019 at 9:00 am

One event on October 29, 2019 at 9:00 am

One event on November 12, 2019 at 9:00 am

One event on November 19, 2019 at 9:00 am

One event on November 26, 2019 at 9:00 am

One event on December 3, 2019 at 9:00 am

One event on December 10, 2019 at 9:00 am

One event on January 7, 2020 at 9:00 am

One event on January 14, 2020 at 9:00 am

One event on January 21, 2020 at 9:00 am

One event on February 4, 2020 at 9:00 am

One event on February 11, 2020 at 9:00 am

One event on February 25, 2020 at 9:00 am

One event on March 3, 2020 at 9:00 am

One event on March 17, 2020 at 9:00 am

One event on March 24, 2020 at 9:00 am

One event on April 7, 2020 at 9:00 am

One event on April 21, 2020 at 9:00 am

One event on April 28, 2020 at 9:00 am

One event on May 12, 2020 at 9:00 am

One event on May 19, 2020 at 9:00 am

One event on June 2, 2020 at 9:00 am

One event on June 9, 2020 at 9:00 am

One event on June 23, 2020 at 9:00 am

One event on June 30, 2020 at 9:00 am

One event on July 14, 2020 at 9:00 am

One event on July 21, 2020 at 9:00 am

One event on August 4, 2020 at 9:00 am

One event on August 11, 2020 at 9:00 am

One event on September 15, 2020 at 9:00 am

One event on September 22, 2020 at 9:00 am

One event on October 6, 2020 at 9:00 am

One event on October 20, 2020 at 9:00 am

One event on October 27, 2020 at 9:00 am

One event on November 10, 2020 at 9:00 am

One event on November 17, 2020 at 9:00 am

One event on December 8, 2020 at 9:00 am

One event on December 15, 2020 at 9:00 am

July 21 @ 9:00 am

-

5:00 pm

|

Recurring Event

(See all)

One event on July 16, 2019 at 9:00 am

One event on July 23, 2019 at 9:00 am

One event on August 6, 2019 at 9:00 am

One event on August 13, 2019 at 9:00 am

One event on September 3, 2019 at 9:00 am

One event on September 10, 2019 at 9:00 am

One event on September 17, 2019 at 9:00 am

One event on September 24, 2019 at 9:00 am

One event on October 8, 2019 at 9:00 am

One event on October 29, 2019 at 9:00 am

One event on November 12, 2019 at 9:00 am

One event on November 19, 2019 at 9:00 am

One event on November 26, 2019 at 9:00 am

One event on December 3, 2019 at 9:00 am

One event on December 10, 2019 at 9:00 am

One event on January 7, 2020 at 9:00 am

One event on January 14, 2020 at 9:00 am

One event on January 21, 2020 at 9:00 am

One event on February 4, 2020 at 9:00 am

One event on February 11, 2020 at 9:00 am

One event on February 25, 2020 at 9:00 am

One event on March 3, 2020 at 9:00 am

One event on March 17, 2020 at 9:00 am

One event on March 24, 2020 at 9:00 am

One event on April 7, 2020 at 9:00 am

One event on April 21, 2020 at 9:00 am

One event on April 28, 2020 at 9:00 am

One event on May 12, 2020 at 9:00 am

One event on May 19, 2020 at 9:00 am

One event on June 2, 2020 at 9:00 am

One event on June 9, 2020 at 9:00 am

One event on June 23, 2020 at 9:00 am

One event on June 30, 2020 at 9:00 am

One event on July 14, 2020 at 9:00 am

One event on July 21, 2020 at 9:00 am

One event on August 4, 2020 at 9:00 am

One event on August 11, 2020 at 9:00 am

One event on September 15, 2020 at 9:00 am

One event on September 22, 2020 at 9:00 am

One event on October 6, 2020 at 9:00 am

One event on October 20, 2020 at 9:00 am

One event on October 27, 2020 at 9:00 am

One event on November 10, 2020 at 9:00 am

One event on November 17, 2020 at 9:00 am

One event on December 8, 2020 at 9:00 am

One event on December 15, 2020 at 9:00 am

August 4 @ 9:00 am

-

5:00 pm

|

Recurring Event

(See all)

One event on July 16, 2019 at 9:00 am

One event on July 23, 2019 at 9:00 am

One event on August 6, 2019 at 9:00 am

One event on August 13, 2019 at 9:00 am

One event on September 3, 2019 at 9:00 am

One event on September 10, 2019 at 9:00 am

One event on September 17, 2019 at 9:00 am

One event on September 24, 2019 at 9:00 am

One event on October 8, 2019 at 9:00 am

One event on October 29, 2019 at 9:00 am

One event on November 12, 2019 at 9:00 am

One event on November 19, 2019 at 9:00 am

One event on November 26, 2019 at 9:00 am

One event on December 3, 2019 at 9:00 am

One event on December 10, 2019 at 9:00 am

One event on January 7, 2020 at 9:00 am

One event on January 14, 2020 at 9:00 am

One event on January 21, 2020 at 9:00 am

One event on February 4, 2020 at 9:00 am

One event on February 11, 2020 at 9:00 am

One event on February 25, 2020 at 9:00 am

One event on March 3, 2020 at 9:00 am

One event on March 17, 2020 at 9:00 am

One event on March 24, 2020 at 9:00 am

One event on April 7, 2020 at 9:00 am

One event on April 21, 2020 at 9:00 am

One event on April 28, 2020 at 9:00 am

One event on May 12, 2020 at 9:00 am

One event on May 19, 2020 at 9:00 am

One event on June 2, 2020 at 9:00 am

One event on June 9, 2020 at 9:00 am

One event on June 23, 2020 at 9:00 am

One event on June 30, 2020 at 9:00 am

One event on July 14, 2020 at 9:00 am

One event on July 21, 2020 at 9:00 am

One event on August 4, 2020 at 9:00 am

One event on August 11, 2020 at 9:00 am

One event on September 15, 2020 at 9:00 am

One event on September 22, 2020 at 9:00 am

One event on October 6, 2020 at 9:00 am

One event on October 20, 2020 at 9:00 am

One event on October 27, 2020 at 9:00 am

One event on November 10, 2020 at 9:00 am

One event on November 17, 2020 at 9:00 am

One event on December 8, 2020 at 9:00 am

One event on December 15, 2020 at 9:00 am