Organized by:
LPC Public Hearing on AMNH Landmarks Application
October 11, 2016 @ 9:00 am

-

5:00 pm
Event Navigation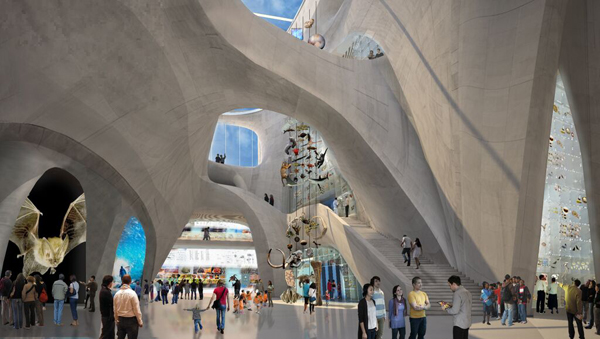 The NYC Landmark Preservation Commission will hold a public hearing on the Landmarks Application of the American Museum of Natural History Richard Gilder Center for Science, Education, and Innovation.
The public hearing provides an opportunity for applicants to present proposals to the Landmarks Preservation Commission and to explain why they believe their proposed work is appropriate. The hearing is also an opportunity for the public to provide testimony on proposed work.
Details
Date:

October 11, 2016

Time:

9:00 am - 5:00 pm

Event Categories:

Event Tags:

Website:
Organizer
Phone:

212-669-7700

Website:
Venue
1 Centre Street




New York

,

NY

10007

United States

+ Google Map

Phone:

(212) 669-7700

Website:
Related Events
July 14 @ 9:00 am

-

5:00 pm

|

Recurring Event

(See all)

One event on July 16, 2019 at 9:00 am

One event on July 23, 2019 at 9:00 am

One event on August 6, 2019 at 9:00 am

One event on August 13, 2019 at 9:00 am

One event on September 3, 2019 at 9:00 am

One event on September 10, 2019 at 9:00 am

One event on September 17, 2019 at 9:00 am

One event on September 24, 2019 at 9:00 am

One event on October 8, 2019 at 9:00 am

One event on October 29, 2019 at 9:00 am

One event on November 12, 2019 at 9:00 am

One event on November 19, 2019 at 9:00 am

One event on November 26, 2019 at 9:00 am

One event on December 3, 2019 at 9:00 am

One event on December 10, 2019 at 9:00 am

One event on January 7, 2020 at 9:00 am

One event on January 14, 2020 at 9:00 am

One event on January 21, 2020 at 9:00 am

One event on February 4, 2020 at 9:00 am

One event on February 11, 2020 at 9:00 am

One event on February 25, 2020 at 9:00 am

One event on March 3, 2020 at 9:00 am

One event on March 17, 2020 at 9:00 am

One event on March 24, 2020 at 9:00 am

One event on April 7, 2020 at 9:00 am

One event on April 21, 2020 at 9:00 am

One event on April 28, 2020 at 9:00 am

One event on May 12, 2020 at 9:00 am

One event on May 19, 2020 at 9:00 am

One event on June 2, 2020 at 9:00 am

One event on June 9, 2020 at 9:00 am

One event on June 23, 2020 at 9:00 am

One event on June 30, 2020 at 9:00 am

One event on July 14, 2020 at 9:00 am

One event on July 21, 2020 at 9:00 am

One event on August 4, 2020 at 9:00 am

One event on August 11, 2020 at 9:00 am

One event on September 15, 2020 at 9:00 am

One event on September 22, 2020 at 9:00 am

One event on October 6, 2020 at 9:00 am

One event on October 20, 2020 at 9:00 am

One event on October 27, 2020 at 9:00 am

One event on November 10, 2020 at 9:00 am

One event on November 17, 2020 at 9:00 am

One event on December 8, 2020 at 9:00 am

One event on December 15, 2020 at 9:00 am

July 21 @ 9:00 am

-

5:00 pm

|

Recurring Event

(See all)

One event on July 16, 2019 at 9:00 am

One event on July 23, 2019 at 9:00 am

One event on August 6, 2019 at 9:00 am

One event on August 13, 2019 at 9:00 am

One event on September 3, 2019 at 9:00 am

One event on September 10, 2019 at 9:00 am

One event on September 17, 2019 at 9:00 am

One event on September 24, 2019 at 9:00 am

One event on October 8, 2019 at 9:00 am

One event on October 29, 2019 at 9:00 am

One event on November 12, 2019 at 9:00 am

One event on November 19, 2019 at 9:00 am

One event on November 26, 2019 at 9:00 am

One event on December 3, 2019 at 9:00 am

One event on December 10, 2019 at 9:00 am

One event on January 7, 2020 at 9:00 am

One event on January 14, 2020 at 9:00 am

One event on January 21, 2020 at 9:00 am

One event on February 4, 2020 at 9:00 am

One event on February 11, 2020 at 9:00 am

One event on February 25, 2020 at 9:00 am

One event on March 3, 2020 at 9:00 am

One event on March 17, 2020 at 9:00 am

One event on March 24, 2020 at 9:00 am

One event on April 7, 2020 at 9:00 am

One event on April 21, 2020 at 9:00 am

One event on April 28, 2020 at 9:00 am

One event on May 12, 2020 at 9:00 am

One event on May 19, 2020 at 9:00 am

One event on June 2, 2020 at 9:00 am

One event on June 9, 2020 at 9:00 am

One event on June 23, 2020 at 9:00 am

One event on June 30, 2020 at 9:00 am

One event on July 14, 2020 at 9:00 am

One event on July 21, 2020 at 9:00 am

One event on August 4, 2020 at 9:00 am

One event on August 11, 2020 at 9:00 am

One event on September 15, 2020 at 9:00 am

One event on September 22, 2020 at 9:00 am

One event on October 6, 2020 at 9:00 am

One event on October 20, 2020 at 9:00 am

One event on October 27, 2020 at 9:00 am

One event on November 10, 2020 at 9:00 am

One event on November 17, 2020 at 9:00 am

One event on December 8, 2020 at 9:00 am

One event on December 15, 2020 at 9:00 am

August 4 @ 9:00 am

-

5:00 pm

|

Recurring Event

(See all)

One event on July 16, 2019 at 9:00 am

One event on July 23, 2019 at 9:00 am

One event on August 6, 2019 at 9:00 am

One event on August 13, 2019 at 9:00 am

One event on September 3, 2019 at 9:00 am

One event on September 10, 2019 at 9:00 am

One event on September 17, 2019 at 9:00 am

One event on September 24, 2019 at 9:00 am

One event on October 8, 2019 at 9:00 am

One event on October 29, 2019 at 9:00 am

One event on November 12, 2019 at 9:00 am

One event on November 19, 2019 at 9:00 am

One event on November 26, 2019 at 9:00 am

One event on December 3, 2019 at 9:00 am

One event on December 10, 2019 at 9:00 am

One event on January 7, 2020 at 9:00 am

One event on January 14, 2020 at 9:00 am

One event on January 21, 2020 at 9:00 am

One event on February 4, 2020 at 9:00 am

One event on February 11, 2020 at 9:00 am

One event on February 25, 2020 at 9:00 am

One event on March 3, 2020 at 9:00 am

One event on March 17, 2020 at 9:00 am

One event on March 24, 2020 at 9:00 am

One event on April 7, 2020 at 9:00 am

One event on April 21, 2020 at 9:00 am

One event on April 28, 2020 at 9:00 am

One event on May 12, 2020 at 9:00 am

One event on May 19, 2020 at 9:00 am

One event on June 2, 2020 at 9:00 am

One event on June 9, 2020 at 9:00 am

One event on June 23, 2020 at 9:00 am

One event on June 30, 2020 at 9:00 am

One event on July 14, 2020 at 9:00 am

One event on July 21, 2020 at 9:00 am

One event on August 4, 2020 at 9:00 am

One event on August 11, 2020 at 9:00 am

One event on September 15, 2020 at 9:00 am

One event on September 22, 2020 at 9:00 am

One event on October 6, 2020 at 9:00 am

One event on October 20, 2020 at 9:00 am

One event on October 27, 2020 at 9:00 am

One event on November 10, 2020 at 9:00 am

One event on November 17, 2020 at 9:00 am

One event on December 8, 2020 at 9:00 am

One event on December 15, 2020 at 9:00 am