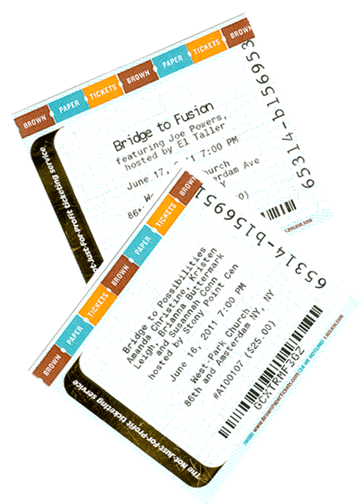 The congregation of the Upper West Side's newest Individual Landmark–the West-Park Presbyterian Church on Amsterdam Avenue at West 86th Street–just turned 100!

It was this time of year, back in 1911, that the West and Park Presbyterian Churches–then two separate bodies–came together as one unified congregation. To commemorate the occasion, West-Park hosted the Bridge Concert Series this past weekend (more here!). An eclectic mix of musical styles came together in support of West-Park, as did members of the community.

LW! staffers attended the first two concerts in the series. First, on Thursday, June 16th, was Bridge to Possibilities. Featuring a talented group of singer-songwriters, their voices filled the sanctuary of the church (spruced up and ready for public events in large part thanks to the Winter 2011 clean-up organized by the congregation, Preservation Alumni, LANDMARK WEST!, Friends of West-Park, and other generous friends). A fantastic kick-off to the four-day long concert event!

The following evening, Friday, June 17th, brought flavor and flair to the Upper West Side. Bridge to Fusion, the second concert, featured both a world-renowned tango pianist and an acclaimed tango harmonica player. Argentinian pianist Octavio Brunetti spoke of West-Park as being "one of the most beautiful places for music in the city". Coming from a Latin Grammy-winner, that's saying something!

Last weekend's series was heralded by the congregation of West-Park as the first of many such public programs to celebrate their 100th year. Stay tuned for updates on more events here and on the church's blog, the West-Park Press.
For more on how you can support the bricks-and-mortar restoration of West-Park, click here!