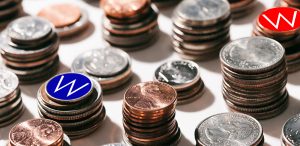 Department of City Planning (DCP) hearing on VOIDS
Zoning Text Amendment
WEDNESDAY, MARCH 13th, beginning at 10am
120 Broadway, Concourse Level
LANDMARK WEST! continues our efforts to stop out-scaled development by closing developer loopholes. The Department of City Planning's
proposed text amendment
to shrink voids is a direct response to concerns raised at CB7 and CB8 Town Hall meetings with the Mayor in 2018.
As previously noted
, this is not a silver bullet. But we applaud DCP for working with the community and we see this "Phase 1" Amendment as an important first step to real change. CB7's Full Board voted in support of the amendment last night with several recommendations for improvement.
As outlined in the
two-page description
currently unlimited void space for mechanicals in the body of a building (not below grade nor on the rooftop) would be capped at 25 feet, and repeatable after a minimum 75-foot rise of assignable Floor Area.
READ ON to see how this stacks up:
The 25-foot mechanical void
DCP studied 796 buildings
from the past 10 years and found that the majority had mechanical spaces of 12 feet or less. When pressed, DCP admitted
"only a handful"
exceeded 12 feet, yet somehow these outliers are driving the proposed text amendment by more than doubling the 12-foot standard. So, a
handful
of buildings–approximately one development per year over ten years–
might
feel restricted. In a city of one million buildings, this concern is negligible at best.
A 12′-14′ tall mechanical floor is more than adequate for flexibility.
The 75-foot interval between eligible voids
In those same 796 buildings studied
over the past decade, the Department of City Planning examined the proportion of "building" to "mechanical void" and is suggesting that 75 feet is appropriate. Although there are plenty of 20-story buildings with rooftop mechanical equipment requiring NO void mechanical floors, this threshold would allow a non-counting mechanical floor every 7-8 floors. In a supertall building like 432 Park Avenue where floors rise 16′ 5″ each, that would mean a void mechanical floor every 4 1/2 stories of living space. This is entirely unnecessary. The most extreme example DCP provided was the
Sendero Verde
, a residential project designed to laudable Passive-House Standards, where there is a mechanical floor after a 9-10 story rise of residential use. Even in this example, a 90-foot rise would suffice over the proposed 75-foot interval earmarked in the text amendment. The study's own findings prove their proposed separation of voids is too frequent.
The Bottom Line
LANDMARK WEST! will testify in support of reining in the voids on March 13th. We will request that DCP reduce the void height to 12′-14′ and the interval between eligible voids to 200′, more in keeping with buildings used by human beings. Our recommendation: 14′
/ 200′
would better ensure that height is being used for the purposes intended, not merely to improve views and values. Moreover, it would be a substantive and meaningful step towards closing loopholes in the zoning code.
Without adjustments, the 25′

/ 75′ proposal too limited.
The public deserves protections that are more meaningful!
Please join us on March 13th for the City Planning Commission hearing.
Can't attend in person? Write your concerns to the City Planning Commission following their
guidelines
.