In 2014, Lincoln Center "temporarily" de-installed artist Richard Lippold's Orpheus and Apollo a site-specific para-architectural construction that hung from the lobby ceiling of the new New York Philharmonic Hall at Lincoln Center.
In 2019, Lincoln Center announced plans to (again) make extensive changes to the hall. The upcoming renovations will not include the reintroduction of the Lippold installation. Deeply concerned, LANDMARK WEST! applied to the Preservation League of New York State's Seven to Save program, and this site was chosen as a 2020-2021 site.
The program linked above, from October 15, 2020 features a mix of those who knew artist Richard Lippold, those who have studied his work at large and those who believe in the deep symbiosis that exists between artists and architects of site-specific installations. Watch to learn more about the artist, Richard Lippold, his work and its legacy for the future.
Our goal is to see this important work reinstalled as intended!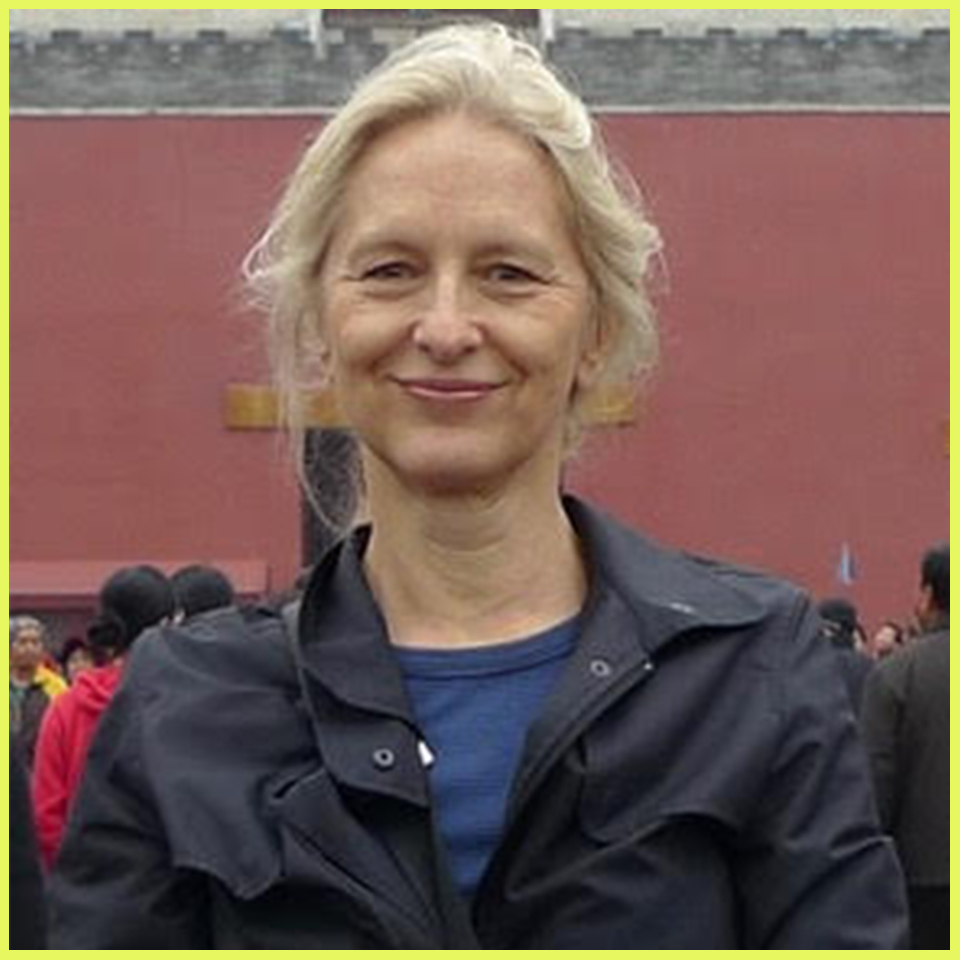 Caroline Zaleski
Chair, PLNYS 7 to Save Program; Author, Long Island Modernism: 1930-1980

A West Side resident for over 40 years, Caroline Rob Zaleski received her architectural preservation master's degree from Columbia University's School of Architecture, Planning and Preservation in 2000 soon after becoming a leading advocate for the preservation of important modern architecture in New York City and the State. Her survey of Long Island resulted in the illustrated book, Long Island Modernism:1930-1980, 2012, W.W.Norton with the Society for the Preservation of Long Island Antiquities (now Preservation Long Island.) A board director with Preservation Long Island, she serves on the curatorial committee. As chair of the Preservation League of New York State Seven to Save Endangered Sites program, she has worked to encourage the inclusion of applications relating to twentieth-century modernism and recent New York State history.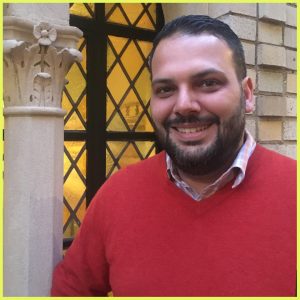 Sean Khorsandi
Executive Director, LANDMARK WEST!
Email: seankhorsandi@landmarkwest.org
Sean joined LW! in 2015 and became Executive Director in August 2017. A trained architect, he has a fondness for modernism, a style quickly disappearing from the Upper West Side.
The loss of Edward Durell Stone's 2 Columbus Circle, as well as Skidmore, Owings & Merrill's American Bible Society and American Red Cross buildings, leave the buildings of National Register-eligible Lincoln Center as some of the remaining key Upper West Side Modern assets needing protection. Ongoing, piecemeal alterations continue to both undermine the significance of this world-famous complex and seemingly disregard the once united goals of the cadre of mid-century masters who realized the initial design.
.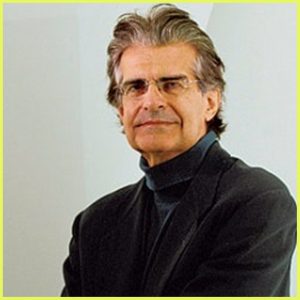 Joseph Giovannini
Architect, Author
Joseph Giovannini is a critic, architect and teacher based in New York and Los Angeles. He has written for The New York Times, The Los Angeles Times, New York Magazine, Architect Magazine, and Architectural Record, and has authored many monographs and museum catalogue essays. His designs for apartments, lofts, galleries and additions have been widely published. He has taught graduate design studios at Columbia University's Graduate School of Architecture, UCLA's Graduate School of Architecture and Urban Planning, the University of Southern California's School of Architecture, and at the University of Innsbruck. He holds a Masters of Architecture from the Graduate School of Design at Harvard. He did his B.A. in English at Yale University, and an M.A in French Language and Literature from Middlebury College for work done at La Sorbonne, Paris. He has been nominated twice for a Pulitzer Prize in criticism. His Architecture Unbound: A Century of the Disruptive Avant Garde will by published by Rizzoli this coming fall.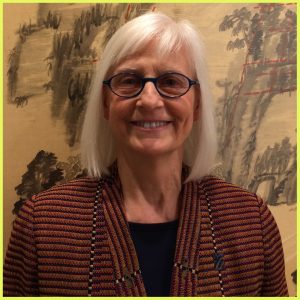 Miani Johnson
Gallerist
Miani Johnson is the daughter of Marian Willard and Dan Johnson, whose Willard Gallery represented the international career of Richard Lippold, with eight well received exhibitions and placement of his work in major museums and built architecture, from 1946 until 1973. When her parents retired in 1972, she became the gallery director. Not only does Miani Johnson understand Lippold's career, but growing up, she was familiar with the artist and his family. Lippold, his wife and children moved out of New York City in 1954 to a house, near to his dealers' own house in Locust Valley, Long Island. There, Lippold lived and worked out of his studio, until his is death in 2002.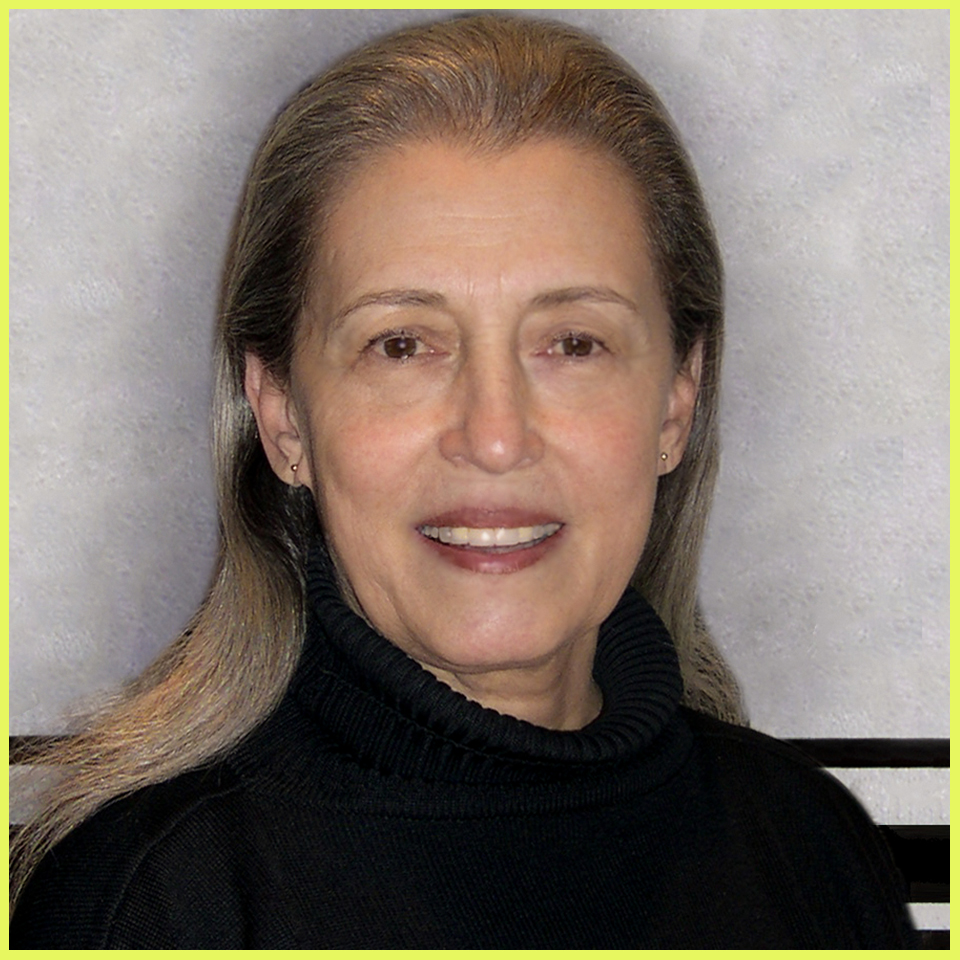 Marilynn Karp
Artist, Author, Flagrante Collecto: Caught in the Act of Collecting

Marilynn Karp is a sculptor whose mixed media, found object works are represented in collections nationally and abroad. She holds a doctorate in physics and aesthetics and has taught art and material culture at New York University for 42 years. Karp is the author of In Flagrante Collecto: Caught in the Act of Collecting (Abrams 2006) as well as the forthcoming book Uncorked: A Corkscrew Collection (Abbeville 2020).
She is the president of the Anonymous Arts Recovery Society, and a trustee and board member of the Preservation League of New York State. Karp divides her time between her New York City studio and a farmhouse in upstate New York.
In the 1960's, Karp worked as an assistant to Richard Lippold on the original installation of the Orpheus and Apollo construction.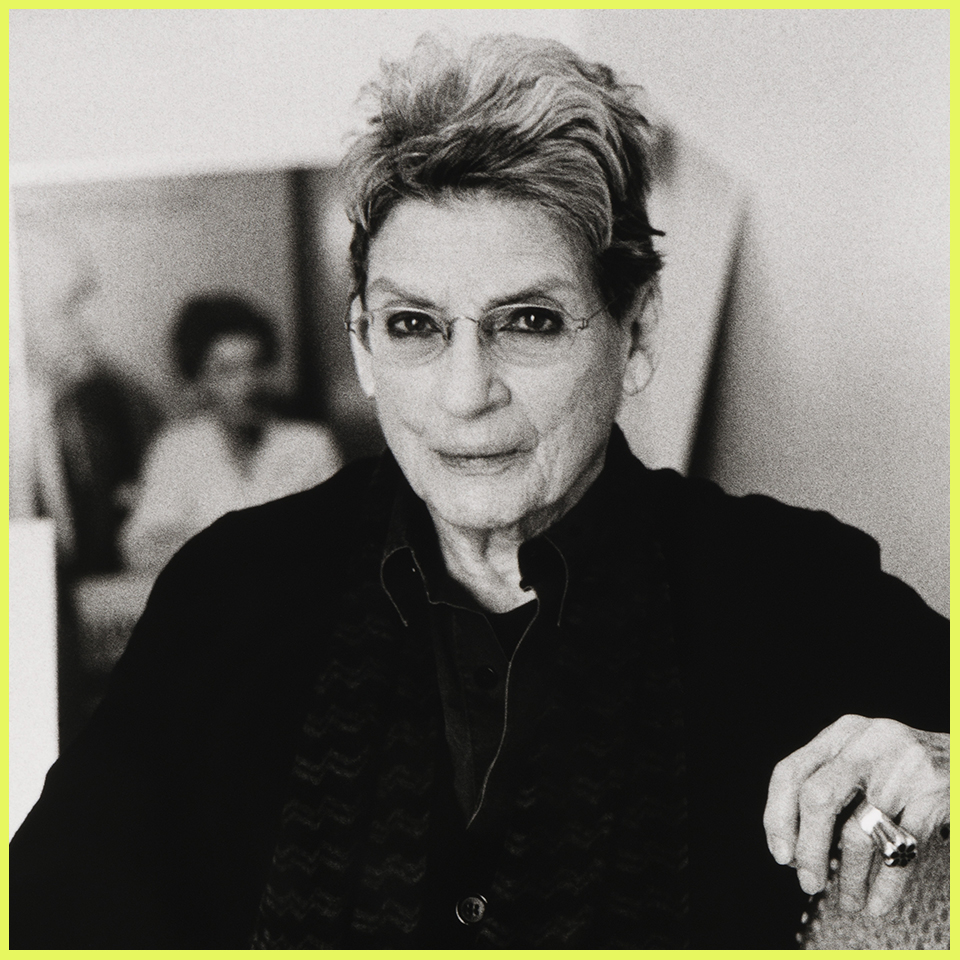 Phyllis Lambert
Founding Director Emeritus, Canadian Centre for Architecture; Author

Phyllis Lambert, architect, author, scholar, curator, conservationist, activist and critic of architecture and urbanism, is Founding Director Emeritus of the Canadian Centre for Architecture (CCA), which she created in 1979 as an international research centre and museum premised on the belief that architecture is a public concern. It is with the force of this conviction that Lambert brought Mies van der Rohe to NY to design the Seagram Building, for which she was Director of Planning from 1954–1958. Seagram's 200 x 90 foot Plaza was a major factor in making a place of repose and delight. Here Lambert and Philip Johnson created a public program of art open to the city as well as commissioning art for the plaza level, east-wing restaurant Johnson designed, where Richard Lippold's Sculpture is visible from the plaza and street.
After earning a Master of Architecture in 1963 from the Illinois Institute of Technology, Chicago, Lambert has worked consistently to advance contemporary architecture and the social issues of urban conservation. In honor of her life's work Lambert was awarded the Golden Lion of the 2014 Venice Architecture Biennale. [portrait © Alicia Lorente]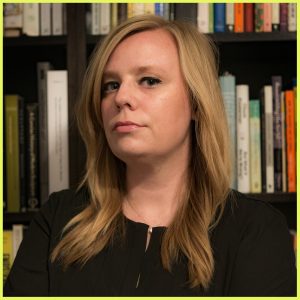 Marin R. Sullivan
Author, and Curator

Marin R. Sullivan (PhD, University of Michigan) is a Chicago-based art historian and curator. She is the Director of the Harry Bertoia Catalogue Raisonné, and is co-curator of Harry Bertoia: Sculpting Mid-Century Modern Life, organized by the Nasher Sculpture Center. She also is Curator of Sculpture at Cheekwood Estate & Gardens in Nashville. Sullivan specializes in the histories of modern and contemporary sculpture, especially its interdisciplinary, intermedial dialogues with photography, design, and the built environment. She is the author of Sculptural Materiality in the Age of Conceptualism (2017), and is currently at work on a new book project, Alloys: American Sculpture and Architecture at Midcentury (forthcoming, Princeton University Press), which has been supported by fellowships from the Smithsonian American Art Museum and the Crystal Bridges Museum of American Art. She has published numerous books, essays for exhibition catalogues and edited volumes, and articles in publications including American Art, Art History, History of Photography, the Journal of Curatorial Studies, and Sculpture Journal. Sullivan was previously Assistant Professor of Art History at Keene State College in New Hampshire and Henry Moore Post-Doctoral Research Fellow at the University of Leeds.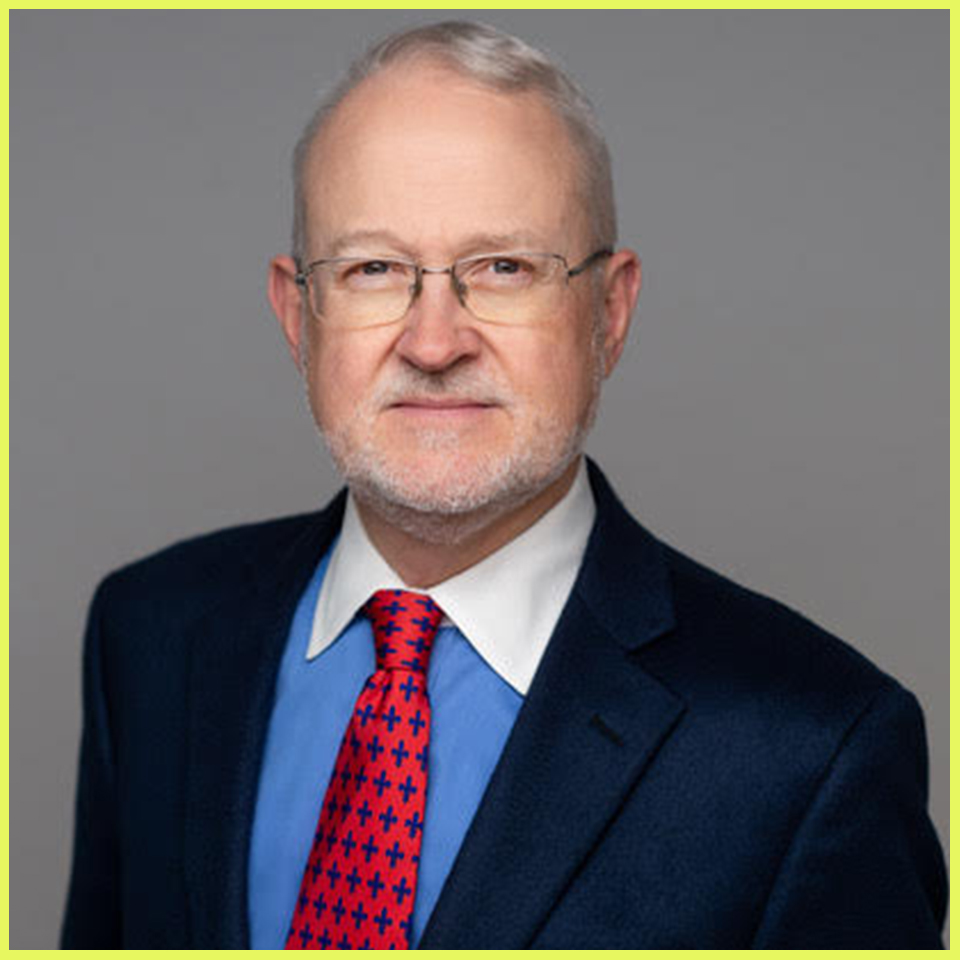 Anthony Wood
Preservationist, Author, Preserving New York

Anthony C. Wood is a preservationist, historian, teacher, and grant maker. Currently the executive director of the Ittleson Foundation (the Ittleson Foundation provided the grant for Orpheus and Apollo in honor of Mr. and Mrs. Henry Ittleson, Jr.), he has worked for the New York City Landmarks Preservation Commission, the J.M. Kaplan Fund, and the Municipal Art Society. For over two decades he was an adjunct professor of historic preservation at Columbia University. He is the founder and chair of the New York Preservation Archive Project, and is the author of Preserving New York: Winning the Right to Protect a City's Landmarks. He has served on numerous preservation boards at the city, state and national levels.