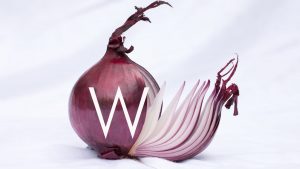 New York is the Big Onion and we are pulling back it's many layers!
After a pause, there is news to share on West 66th Street, and it won't make you cry one tear!
The APPELLATE DIVISION COURT has accepted our APPEAL!
Contray to RECENT PRESS, LANDMARK WEST!'s challenge remains ongoing. Our lawyers filed for our APPEAL on Monday, December 6th READ OUR BRIEF & our APPEAL was accepted for argument last Thursday.
Read through OUR COMPLETE FILING by Mikhail Sheynker of Klein Slowik PLLC to see how we cite the City's own regulations and process and yet, how the Department of Buildings failed its own litmus test by issuing permits in the first place, and then how the Board of Standards and Appeals failed to correct the error.
If/When the City agrees with us (and also with themselves!) it will send this project back to the drawing board to refile under not just the latest regulations (meaning mechanical ceilings limited to 25-feet) but also the original regulations that have existed all along concerning deductions for mechanical floor area.
THAT'S VERY APPEALING!
We continue this fight for our community and in the spirit of rational zoning, aligned with the intents of our Zoning Resolution that applies to everyone.
Support our efforts to regulate SUPERTALLS.