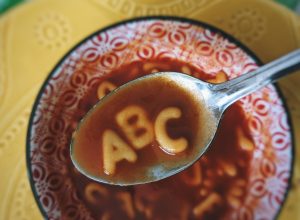 Image Courtesy SIGMUND
Our work involves many agencies and specific documents, codes, laws and shortcuts that become second nature, but may be new to you. We have listed some of the most common below and will update this post as others arise.
BSA Board of Standards and Appeals – City Agency created in 1916 to grant "relief" from the Zoning Code. WEBSITE.
CD Community District – Represented by a community board (LW! district mirrors CB7 Manhattan) there are 59 volunteer-lead such districts citywide. Each district reports to its respective Borough President. WEBSITE.
CEQR City Environmental Quality Review – Process used by New York City to determine environmental impacts of discretionary actions.
CPC City Planning Commission – City Agency established in 1936 which includes a 13-member panel "responsible for the conduct of planning relating to the orderly growth and development of the city". WEBSITE.
DOB Department of Buildings – City Agency dedicated to regulating the lawful use of buildings and enforcing the City's Zoning Resolution, Construction Codes and the MDL (see below) for the safety of "all people that build, work, and live in New York City". WEBSITE.
FAR Floor Area Ratio – The ratio of building floor area to the area of its zoning lot.
LPC Landmarks Preservation Commission – City Agency dedicated to designation and oversight of New York City's Scenic, Individual and Interior Landmarks and Historic Districts.
MDL Multiple Dwelling Law – A law that establishes standards for buildings of more than three dwelling units. Read the law text HERE.
MIH Mandatory Inclusionary Housing – A program "to make affordable housing mandatory and permanent wherever new housing capacity is approved through land use actions. FACT SHEET.
OSR Open Space Ratio – The open space required on a residential zoning lots as a percentage of the total floor area built on that zoning lot.
PDC Public Design Commission – AKA the "Art Commission" is the City Agency dedicated to reviewing permanent works of architecture, landscape architecture and art on City owned properties. WEBSITE.
POPS Privately Owned Public Spaces – Amenities maintained privately, and provided to the public for use and enjoyment in exchange for waivers or bonus FAR (see above) WEBSITE.
TDR Transfer of Development Rights – A mechanism by which developers "unlock" unused air rights from contiguous or nearby properties for new development initiatives.
ULURP Uniform Land Use Review Procedure – A City Charter mandated public review process for zoning map amendments, special permits, city capital projects and for the disposition of city property.
ZLM Zoning Lot Merger – The joining of two or more adjacent zoning lots to create a new zoning lot.
ZOLA NYC's Zoning and Land Use Map – A map and research tool to check zoning regulations, learn block and lot numbers, and learn about upcoming City Planning initiatives. WEBSITE.
ZQA Zoning for Quality and Affordability – A text amendment to adapt the Zoning rules for ease in offering affordable and senior housing as well as providing visual variety and improved ground floor retail spaces. WEBSITE.
ZR Zoning Resolution – 14 articles establishing the zoning districts of NYC and their regulation. WEBSITE.