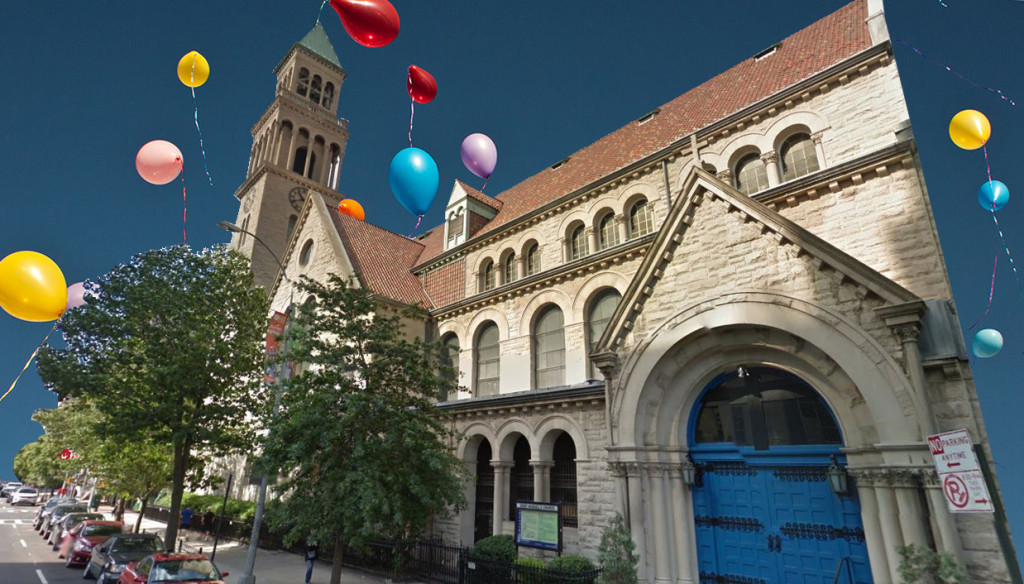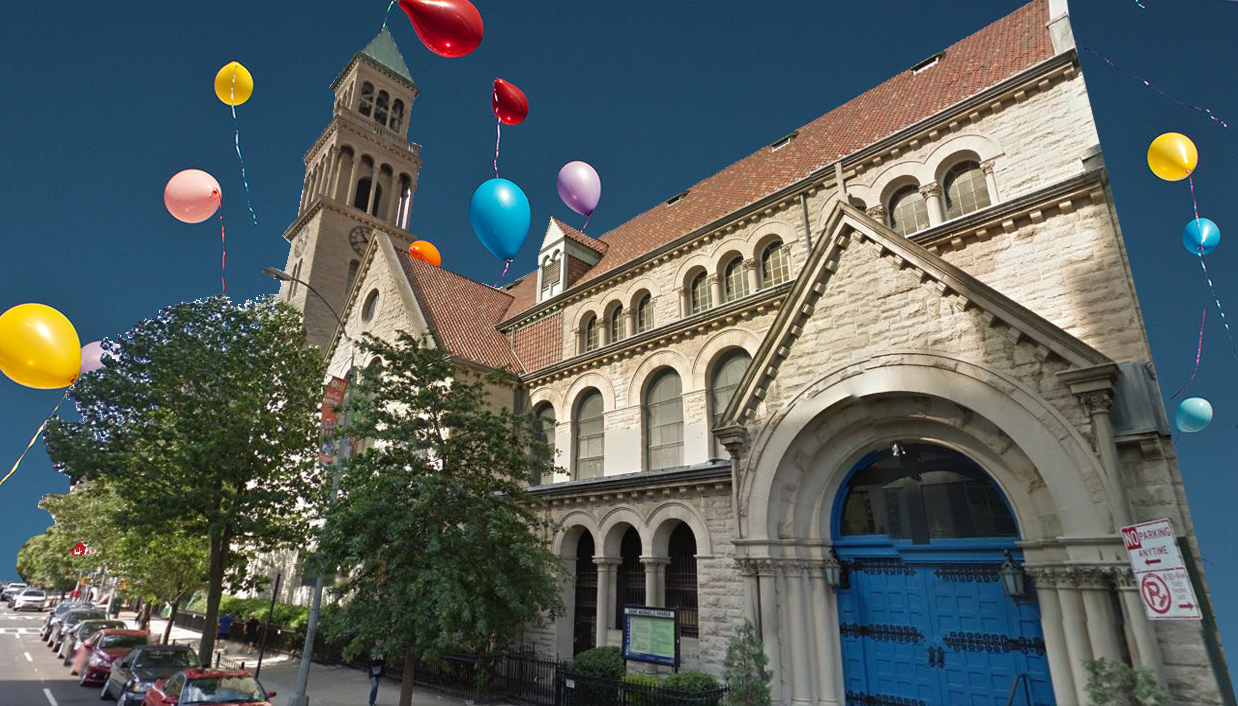 A Landmark at Last!
St. Michael's Episcopal Church complex
is finally an official NYC Individual Landmark!
At a special public meeting today, Tuesday, April 12, the NYC Landmarks Preservation Commission (LPC) voted to designate a total of nine sites from all five boroughs that had been "prioritized for designation" in February 2016.* The vote marks the beginning of a new phase in the lives of these landmarks, especially those – like St. Michael's Episcopal Church complex (99th Street & Amsterdam Avenue, designed by Robert W. Gibson) – that have lingered in "limbo" on the calendar for decades.
It's a three-fer!
The St. Michael's Romanesque Revival ensemble includes three buildings: the
1890 Church
,
1896-97 Parish House,
and
1912-13 Rectory
, each a unique and beautiful composition and together "one of the finest ecclesiastical complexes in Manhattan" (according to the LPC). St. Michael's was first heard for landmark designation in May 1980 – 36 years ago! – and is one of LW!'s long-time "Wish List" designation priorities. Click
here
to learn more about the complex and advocacy to save it.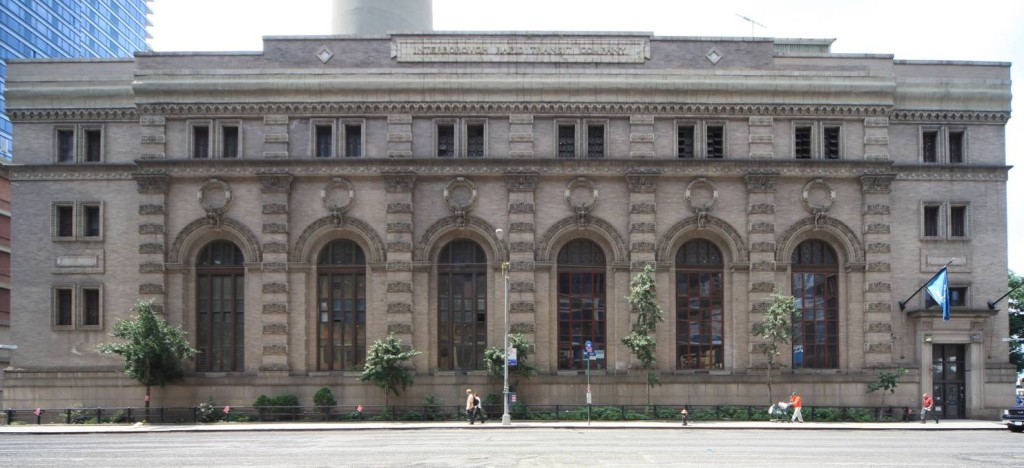 Will the

IRT Powerhouse

be next?
Twenty-one items still remain on the LPC's "prioritized" list, including the former
Interborough Rapid Transit (IRT) Powerhouse
, also long under consideration for landmark designation. The IRT Powerhouse – a monumental Classical-style building, designed by the same architects as the late great Pennsylvania Station and opened in 1904 to power New York City's first subway system – was once the largest steam-driven power station in the world. Click
here
to learn more about this building and advocacy to save it.
*For background on the LPC's "Backlog95" project to clear its calendar of potentially worthy but long deferred landmarks, please explore
LW's website
.