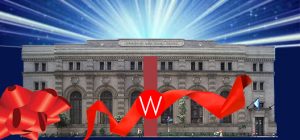 (revised) It is with great excitement that LANDMARK WEST! can report that the Landmarks Preservation Commission voted unanimously to designate the IRT Powerhouse, McKim Mead and White's 1904 city-beautiful Beaux-Arts style edifice on Eleventh Avenue between West 58th and 59th Streets during a public meeting this morning!
Not only does this finally legitimately complete the Backlog 95, it protects one of LANDMARK WEST!'s original WISH LIST sites for generations to come.
First heard in 1979, then 1990, 2009, and again in 2015/2016 with the Backlog efforts, the Landmarks Preservation Commission made good on the former IRT Powerhouse, and can now check off a 38-year old item from its "to do" list.
We eagerly await the LPC's full designation report, but for a glimpse, revisit a more than century-old review from the New York Times:
The Interborough management is entitled to a compliment for the civic spirit shown in adopting a design for the power house which makes it an ornament to the neighborhood in which it is placed. By reason of the attention given to the chaste and admirable scheme of decoration and the building of its stacks of the same kind of bricks employed in its facades, the necessarily large cost of the plant was increased some $55,000. It cannot be doubted, however, that this liberality was repaid. The building is an ornament to the west side and enhances rather than diminishes the value of the surrounding property. But for its stacks, it might suggest an art museum or a public library rather than a power house. (Oct. 30, 1904)
As we tip our hats to this commission for addressing this noteworthy landmark, we are grateful for another WISH COME TRUE. With this designation, LW! will keep an eager watch for any future alteration (and hopeful) restoration proposals to come for the IRT Powerhouse, the Upper West Side's 58th Individual Landmark.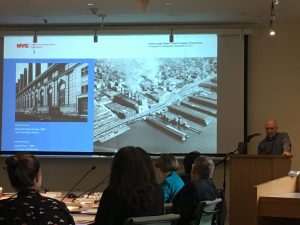 Read more about this historic feat in CURBED and WEST SIDE RAG.