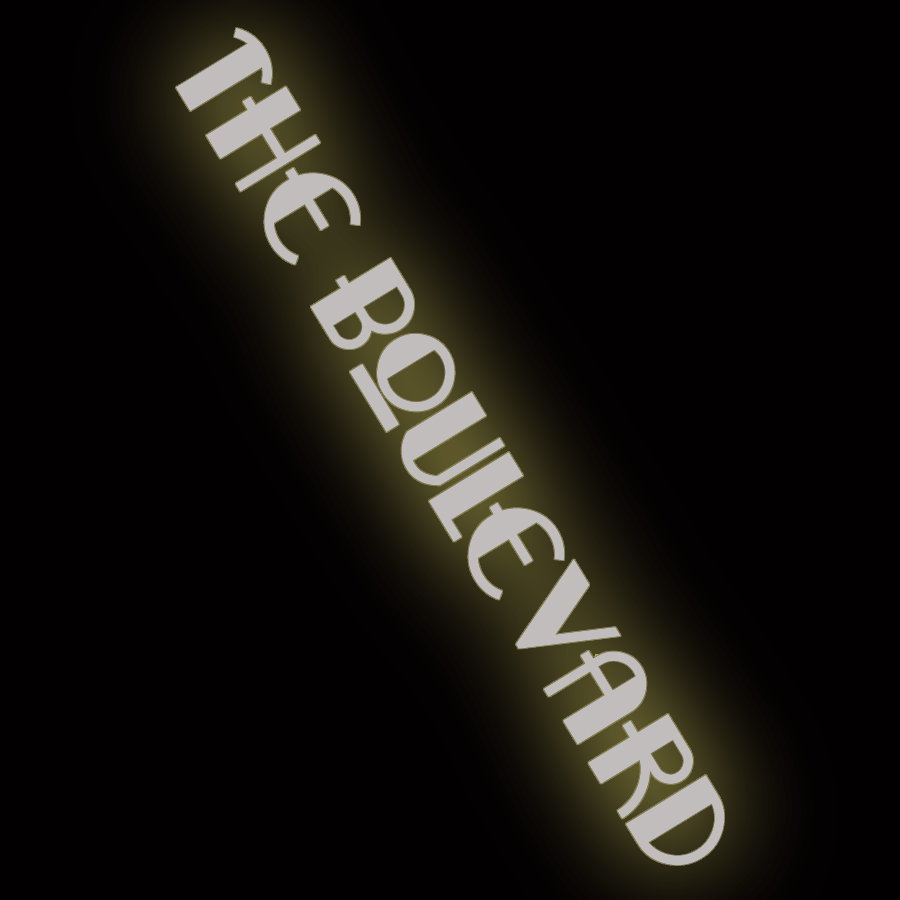 The Hotel Greystone
by Tom Miller
In May 1922 the architectural firm of Schwarz & Gross filed plans for "a 14-story brick, steel and limestone apartment hotel…with stores, at the southeast corner of Broadway and 91st st., for Van Rensselaer Estates, Inc." The anticipated cost of construction was placed at $2.5 million—or about $40.4 million in 2023.
An "apartment hotel," more often called a residential hotel, offered long-term leases like apartment houses, along with the amenities of hotels, like maid service. They also provided short-term suites for transient guests. The Renaissance Revival-style Hotel Greystone opened in 1923, and it was not long before the names of some of its white-collar residents began appearing in newspapers for the wrong reasons.
An early tenant was Philip Lewis, who worked in the motion picture industry. Silent movies were filmed on celluloid film (hence the name "films"). It was a highly flammable material that prompted fire officials to keep a close eye on motion picture theaters, film distributors, and studios.
Lewis worked for Associated Producers, of which Mack Sennett was treasurer. (Sennett had established the Keystone Film Company of Keystone Kops fame.) It was located in the Godfrey Building at 729 Seventh Avenue. On April 29, 1925, Variety reported, "Inspector Mejorrieta of the Fire Prevention Bureau, as a result of a personal tour of 729 7th avenue where many films are handled, arraigned Philip Lewis, 34, 214 West 91st street, before Magistrate Brough last week." Lewis was given his choice of a $300 fine (a substantial $4,600 today) or 20 days in jail. The indignant man refused to pay and was committed. The newspaper said, "but after reaching jail [he] decided to pay the fine and was released."
More shocking was the press coverage of Assemblyman Abraham Grenthal, who lived in the Greystone in 1929. That year he decided to change his assembly district to the 19th District in Harlem. He explained to Black Alderman Fred R. Moore that leading that district would give him "prestige and helps me in my business." When Moore stressed that the voters of Harlem would prefer a Black representative, Grenthal shot back, "It is dangerous for you to make a race issue of this."
On the night of August 2, 1934, a dozen residents and an elevator operator got a serious scare when their elevator plunged down to the basement.

When Grenthal insisted on running in the 19th Assembly District, Moore told a reporter from The New York Age, "It is a known fact that Mr. Grenthal has not lived in the 19th A.D. for years, but at 214 West 91st street. His record shows that his interest in the colored people of the district is to satisfy his ambitions at our expense. When he and his friends get together I am told they talk about us in uncomplimentary terms."
A chief advisor to Grenthal rebutted, saying "the time had not yet arrived for Negro leadership [and] that the Negroes did not want and did not believe in their own for leaders, and preferred to follow the leadership of a white man, especially the leadership of Abraham Grenthal."
Just after Christmas Day 1933, Lee Burkle checked into the Hotel Greystone. The 35-year-old had worked at the New York and Queens Electric Light and Power Co. in Long Island City for eleven years and was a captain in the 212th Regiment of the National Guard. On December 28, he failed to answer repeated phone calls to his room, so bellhops were sent up to check on him. The Times Union reported that they "found him dead on his bed. By his side lay a .45 calibre Army revolver. One shot had been fired through his brain. The article said he was "placed in the mediocre category of depression suicides today by police."
On the night of August 2, 1934, a dozen residents and an elevator operator got a serious scare when their elevator plunged down to the basement. The operator, Robert Keane said "he felt the car slipping soon after leaving the sixteenth floor roof garden," according to The New York Times. "He attempted to stop at the fourteenth floor, only to find that the emergency brakes would not hold." As the car descended, it gathered momentum, finally smashing into the four spring cushions at the bottom of the shaft, and rebounding several feet up again. Six passengers and Keane were treated for shock, sprains, and contusions, and everyone was, understandably, "severely shaken."
Minnie Brothers had moved to a 15th-floor apartment in the Hotel Greystone in 1926. Her husband Abram Brothers, a well-known gynecologist and amateur violinist, had died on October 13, 1910. Minnie lived alone in her apartment. Her two daughters, Madeleine and Viola, were married, as was her attorney son, Arthur J. Brothers. (Viola Brothers Shore was a recognized writer by now.)
Early on the morning of June 25, 1941, Minnie wrote three notes, two of them to her children. Both read, "I am sorry to have to do this. My love to all of you. Mother." The third gave instructions that her funeral be private. She then jumped out of the apartment window. The results of the 15-floor plunge were gruesome. "Because the body was badly battered, it required two hours to establish the woman's identity," said The New York Sun.
The Hotel Greystone was, by now, a favorite gathering place for Irish groups and clubs. On February 21, 1942, the Friendly Sons of Brian Boru Club held a banquet there; the following month on March 14, the Dalcassian S. & A. Club held its St. Patrick's Dance, and three days later the Wexfordmen's P. S. & B. Association held its own St. Patrick's Night Dance.
In 1943 the hotel was converted to tiny apartments, 29 per floor, and taken over by the United States Government for the housing of soldiers. On March 13, 1943, The Advocate explained that "the Wexford Men have chosen the Hotel Edison…as the scene of their St. Patrick's night festivities. In order to cooperate with the war effort their previous plans for the Hotel Greystone have been changed due to military occupancy."
Elmer Beckner was discharged from the Army on September 29, 1945, and moved immediately into the Hotel Greystone. Ironically, on November 1, The New York Sun reported, "Elmer Beckner, unharmed during four years of Army service, suffered serious internal injuries in an automobile accident early today, forty-eight hours after receiving his discharge."
After the war, the large dining room once again became the venue of Irish groups' dances, meetings, and banquets. Although the military had moved out, the hotel continued to be operated as a warren of small rooms.
Arthur Krumbein, who was born in Vienna, was renting a room here in 1964 when he returned to New York from Europe. On April 23, The New York Times said that Customs agents "had been told in advance," that the 54-year-old was "trying to smuggle something into the country." Krumbein was searched at the pier. The article said, "Customs officials said that they found eight stones and four mountings that had been sewn into the padding of his jacket." The Government refused to prosecute, however, since the gems Krumbein was smuggling were fake, "worth less than $300." The newspaper said officials, "wondered why anyone would try to smuggle fake diamonds and cheap jewelry mountings into the country at the risk of a fine of more than $500. The duty would have only been about $30."
People who had come to know him posted notices in the park letting others know how to visit him at the nursing home he was taken to.
In 1975 the Greystone was officially converted to a Single Room Occupancy hotel. Among the tenants in 1985 was Alberto Arroyo, a 69-year-old retired office worker. The New York Times said on November 4 of that year, "he left…Puerto Rico 50 years ago and [is] living on Social Security and a pension at the Greystone Hotel on Broadway at 91st Street." Neighbors there, however, saw little of him. "But Mr. Arroyo's room is not really home because he spends virtually every waking hour at the Central Park Reservoir, jogging on the cinder track with the likes of Jackie Onassis, passing time with old friends on benches near the pumphouse, or serving as a sidewalk psychologist or masseur to people half his age."
His omnipresence at the Reservoir made him a familiar face. "Some of these friends are fiercely loyal," said the article, "like State Senator Roy M. Goodman, who last April sponsored a resolution honoring 'the dean' of the reservoir; or Mrs. Onassis, who sometimes runs with Mr. Arroyo."
Fourteen years after that article, in August 2008, Arroyo, then 92-years-old, was leaving his room at the Greystone, headed to Central Park. Before he made it down the hall, he suffered a stroke. It affected his speech and made it unable for him to go independently to Central Park's reservoir and its track. People who had come to know him posted notices in the park letting others know how to visit him at the nursing home he was taken to. After he became depressed at not being able to go to Central Park, several times a week runners would take him the nearly one-mile journey from the home to the park by wheelchair.
Recently the Greystone Hotel has been renovated to what its website calls "boutique style units." Residents enjoy a rooftop deck, fitness facilities, and upscale appliances—amenities certainly not enjoyed by Albert Arroyo's generation of tenants.
---
Tom Miller is a social historian and blogger at daytoninmanhattan.blogspot.com
Be a part of history!
Think Local First to support the businesses currently at 214 West 91st Street aka 2448-2458 Broadway: