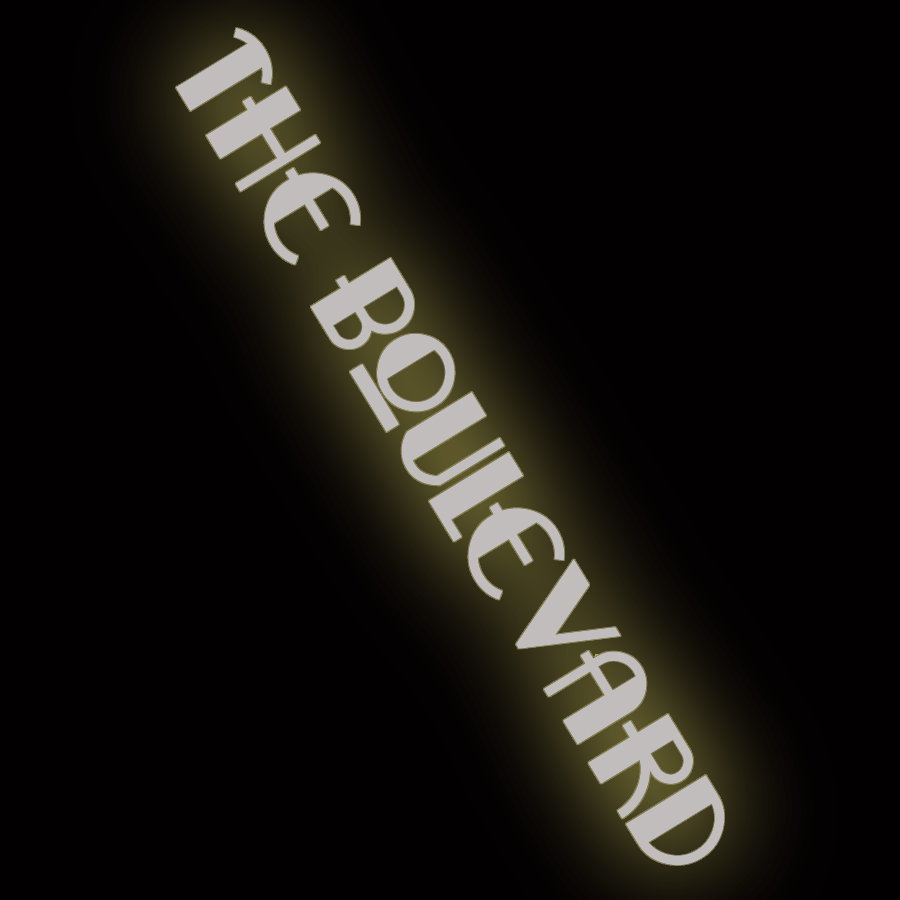 The Buchova
by Tom Miller
In February 1915, architect George F. Pelham drew plans for two 12-story apartment buildings that would fill the east side of Broadway between 88th and 89th Streets. Completed the following year for developer Jacob Axelrod, the nearly identical structures were separated by a narrow gap at the midblock. Like its fraternal twin, the southern building, the Buchova, had a retail space on the corner. Its residential entrance was within a double-height archway at 215 West 88th Street. Above the two-story limestone base, the building was clad in brown brick. Its Italian Renaissance-inspired design featured blind balustrades below the fourth and the eleventh floors, rusticated corners in the midsection, and tiled tympani above selected top-floor openings.
The up-to-the-minute amenities included electrical lighting. Electrical Record magazine reported in its September 1915 edition, "The electrical equipment throughout will be modern and first class in every respect, every room having switches and baseboard receptacles." The apartments ranged from three rooms and a bath to seven rooms and three baths. An advertisement in The New York Times on April 30, 1916, noted, "Rooms of exceptional size, large reception foyers, abundance of spacious wardrobes, containing every modern and up-to-date improvement, and to be conducted under the personal supervision of the owner." A six-room apartment rented for the equivalent of $3,500 per month in 2022.
Despite the affluence of the Buchova's residents—or in some cases because of it—there were occasional domestic problems. The differences between stockbroker James O. Stewart and his wife, Florence K., seemed irreconcilable when he left her shortly after they moved into the new building. Florence told a reporter, "when her husband left their home at 215 West Eighty-eighth street he hoped she would favor him with a divorce, preferably in Reno." The problem in the marriage was that Stewart refused to appease his wife's whim. The Sun explained, "The husband asserts that an airplane on which his wife had set her heart came between them and broke up their home."
Unknown to anyone in the building, Si and Annabelle Slocum had a secret, one that did not come out until after he suffered a fatal heart attack in his apartment on December 23, 1919.

They met in court to fix alimony on March 8, 1917. But before approaching the judge, they agreed to reconcile. The article said, "Both parties avowed before Supreme Court Justice Platzek that they were ready to hold a family reunion and start married life anew." Florence may have been resigned to not getting her airplane, but she still had conditions. "Mrs. Stewart stipulated that her husband must provide a good home and 'not kick her in bed,'" said The Sun.
Several of the Buchova's residents were famous, or at least nearly famous. One was John J. McGrath, a racetrack caretaker. The Sun said he was "familiar on nearly all the tracks in this country." Horse racing was a sport indulged in by millionaires, and ensuring that the dirt tracks on which their thoroughbreds ran were well maintained was a priority. The newspaper noted, "McGrath is said to have made a fortune out of catering to wealthy patrons." He was still at his job at the age of 84 when he died in his Buchova apartment on August 28, 1918.
One resident with whom McGrath was assuredly familiar was Lee Jerome Slocum, known at the tracks as "Si" Slocum. Born in Detroit in 1860, he had started out as a broker before turning to horse breeding and racing. For four decades he was a prominent figure in racing circles and owned several famous horses. He lived here with his wife, Annabelle.
Unknown to anyone in the building, Si and Annabelle Slocum had a secret, one that did not come out until after he suffered a fatal heart attack in his apartment on December 23, 1919. Three months later, on March 6, 1920, Mae Slocum and Annabelle Slocum faced one another in the Surrogates' Court. As it turned out, Mae Slocum (who brought her 10-year-old daughter to court with her), was the bona fide widow. The New-York Tribune reported, "Mrs. Annabelle Slocum, who also claimed the affection of the dead turfman, sometimes posed as his wife, it is alleged."
Mae told the court that Annabelle had "some Long Island property valued at $15,000, some money in bank and jewelry that belonged to Mr. Slocum" which she "would not give up." Annabelle admitted she had Slocum's Tiffany stopwatch. However, she said she owned the $850 diamond ring and a diamond scarf pin that "she had lent Mr. Slocum." She asserted that she had purchased all of the furniture in the Buchova apartment and had receipts to prove it. The hearing was adjourned to give Mae time to "check up on the testimony of the woman who also bore her husband's name."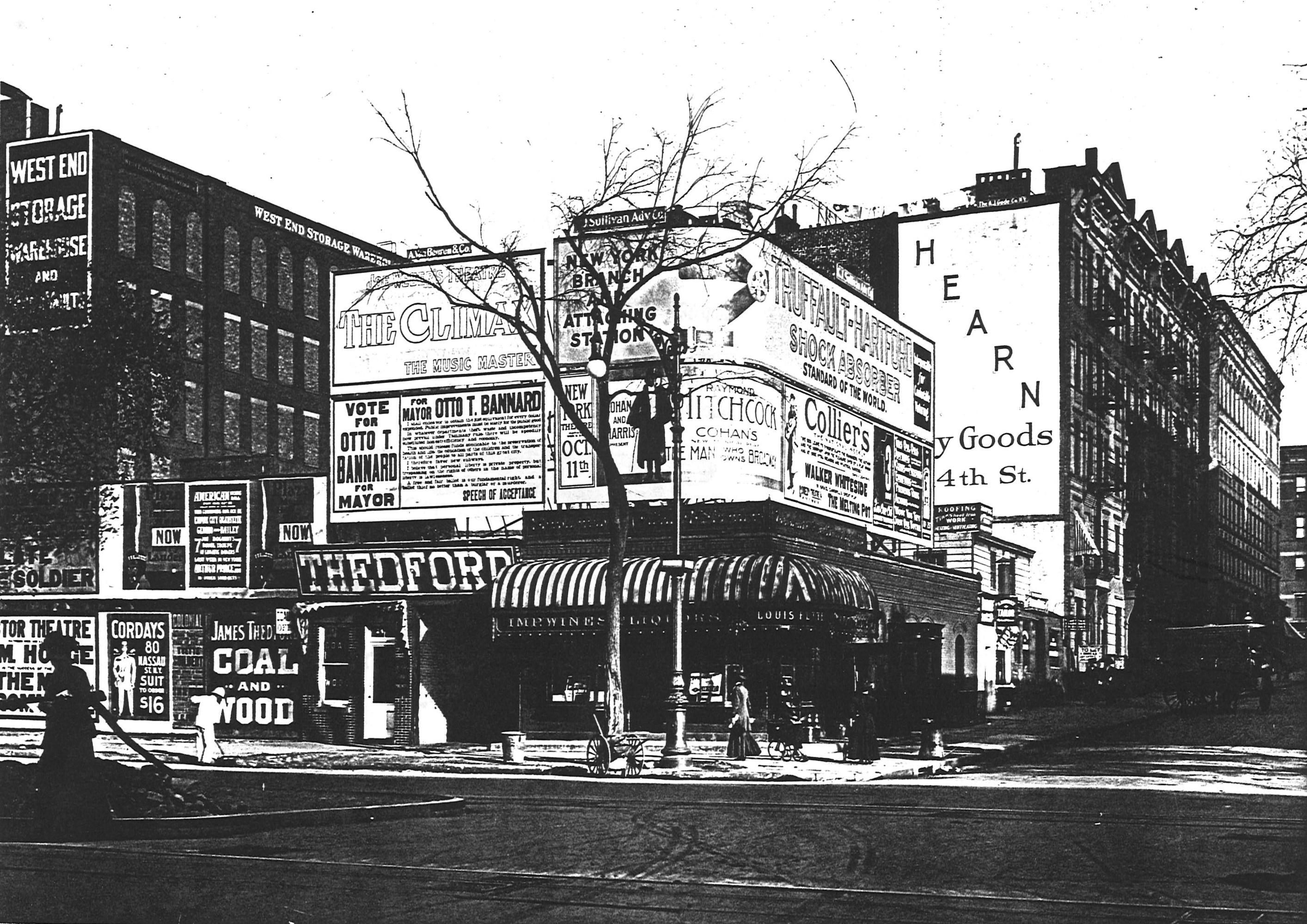 Another well-known resident was Metropolitan Opera House tenor Eduardo Ferrari-Fontana. He had divorced his first wife, Madame Margarete Matzenauer Fontana, who also sang at the Metropolitan Opera, in June 1917. The couple's five-year marriage was a happy one until the outbreak of World War I, which, according to The Sun, "brought conflicting opinions, as she was an Austrian and he an Italian." Now living in the Buchova, he was again in love, this time with Maria Esther Tallez, the daughter of a Havana sugar plantation owner. Maria lived nearby at 790 Riverside Drive. The couple obtained their marriage license on July 26, 1919. He was 40 and the bride-to-be was 21.
The financially comfortable residents of the building had servants and, by the end of the war, automobiles. In July 1920, stockbroker Benjamin Cohen hired a new chauffeur, Henry Kluss. One week later, when Kluss dropped him off at work, Cohen instructed him to return at 6:00 that evening. In the interim, the chauffeur took the car through Central Park and ran into "an old sweetheart he had not seen in four years," reported The Evening World. He was late to pick up his boss. In fact, he was so late that Cohen had him arrested for grand larceny. In court he explained to Magistrate Schwab, that "he had taken his sweetheart for a ride and didn't get back until eight o'clock." The judge was unsympathetic. "You had no more right to take the automobile than your employer's watch," he said, adding, "This 'sweetheart plea is becoming passe."
Living here in 1924 was John F. Lasette and his wife Genevieve Ruiz. The couple had a one-year-old son, Frank B. Lasette. John was an executive with "one of the largest engineering and contracting firms on Long Island," according to The Boroughs of Brooklyn and Queens, 1609-1924. Frank B. Lasette, Inc. had been founded by his father and employed more than 200 people. The book described John F. Lasette as a "club man and athlete."
Born on May 31, 1870, she graduated from the first class of Barnard College in 1893.

While many of the sprawling early 20th century apartment buildings on the Upper West Side declined in the second half of the century, the Buchova did not. Moving into the building in 1946 was writer Lala Kaufman, the daughter of Sholem Aleichem, known as the Yiddish Mark Twain. She was born in Kiev, Russia, on May 14, 1887, and was educated in Russia and in Switzerland. She and her husband, Dr. Michael J. Kaufman came to the United States in 1922. Following his death, she moved into the Buchova. For more than four decades Lala Kaufman contributed short stories to the Yiddish language daily, The Daily Forward—more than 2,000 in all. She died at the age of 77 on December 24, 1964.
Another noteworthy resident was Alice Kohn Pollitzer, the widow of Dr. Sigmund Pollitzer. Born on May 31, 1870, she graduated from the first class of Barnard College in 1893. She made a name for herself at the turn of the century as a suffragist and remained active in the Civil Liberty Union, the Ethical Culture Society and other organizations. She was 102 years old she when died in her apartment on November 19, 1972.
Another resident at the time was Meir Yoeli, a professor of preventive medicine at the New York University School of Medicine, and his wife, Ketty Benardot. Dr. Yoeli was, as well, an international authority on tropical diseases. The Lithuanian-born researcher made groundbreaking strides in researching infectious and parasitic diseases.
Dr. Bernard Grebanier, an internationally recognized Shakespearean scholar lived in the Buchova in the 1960's and '70's. He wrote dozens of essays and 28 books, the best known, perhaps were The Heart of Hamlet, which became a textbook for advanced Shakespearean students, and The Truth About Shylock, published in 1962.
After being the Buchova for 92 years, the building became The Merrion following its conversion to condominiums in 2008.
---
Tom Miller is a social historian and blogger at daytoninmanhattan.blogspot.com
Be a part of history!
Think Local First to support the business currently at 215 West 88th Street aka 2400 Broadway