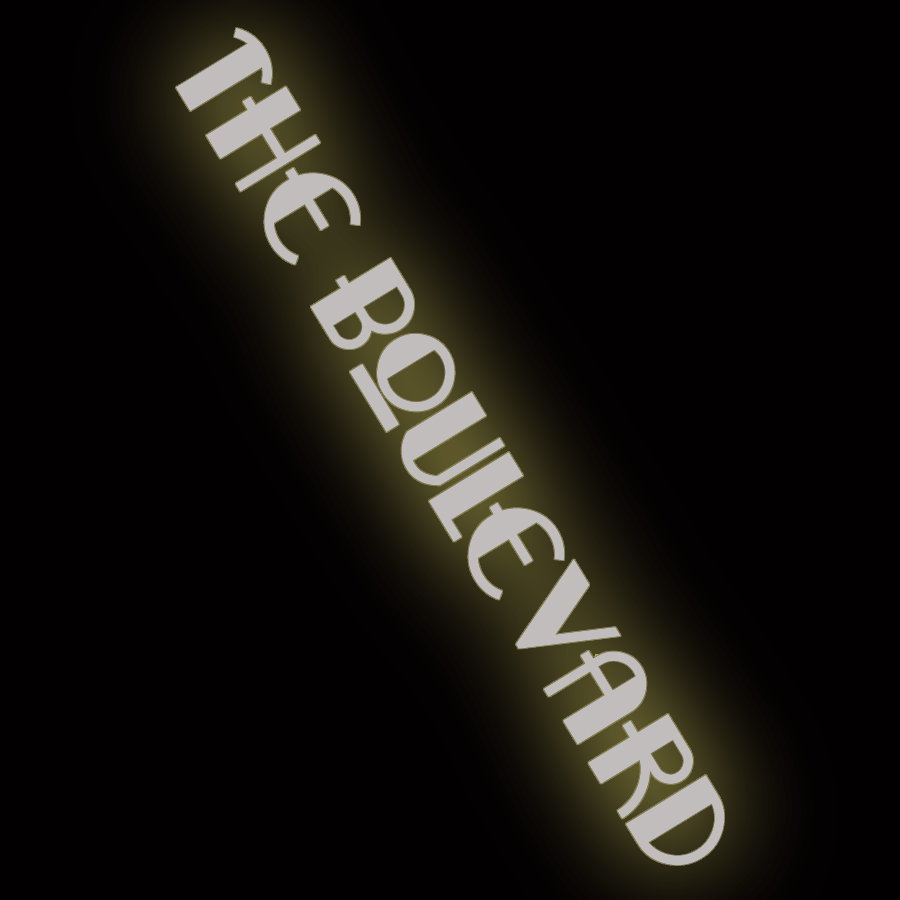 The De Soto
by Tom Miller, for Andra Moss
In May 1916, the architectural firm of Schwartz & Gross filed plans for a 13-story "brick and limestone apartment" at the corner of Broadway and 91st Street. The project of developer Marcus Brown, the De Soto Apartment building would be a substantial undertaking. The Real Estate Record & Builders' Guide noted that "the deal in its entirety," including the cost of land, would be about $1.5 million—closer to $36.5 million in today's money. Three months later the journal announced that the Passaic Steel Company had been awarded the contract to furnish 1,000 tons of steel for the construction.
Construction proceeded at an astounding rate and on July 14, 1917, Marcus Brown was advertising apartments "in the new De Soto." Brown included three commercial spaces at street level on the Broadway side and in August 1917, leased all three to the Colonial Bank.
Among the initial tenants was Irene Hayes who had recently arrived from Kansas City, Missouri. A showgirl, she immediately landed a spot in Florenz Ziegfeld's Follies. On August 16, 1918, she was married to actor Robert Taber in a civil service ceremony. In all, it was an understated affair. The New-York Tribune reported, "The bride was given away by Patrick Kyne, who later gave them a wedding dinner at Murray's." The couple immediately left for France to entertain the troops.
Irene Hayes was unusual among the moneyed residents of the De Soto. More typical were Vivian Green and his wife, Irma. Green was president of the Realty Supervision Company, president of the Green Construction Company, and head of the Thirty-fourth Street Board of Trade. Irma was a Barnard College graduate. The two had been married since December 1907 and had two children, John Waldo and Richard Alan. They maintained a country home in Cedarhurst, Long Island.
But the Greens' relationship soured when Irma discovered that Vivian was ill. According to him, she said, "I am no nurse" and said she did not want to live with a "cripple." By July 1919, things had worsened to the point that Vivian feared his wife. He sued for separation, telling the court Irma "has threatened his life, declaring at one time that she wished she had the courage of Mrs. Blanca de Saulles who shot and killed Jack de Saulles, her husband," as reported by the New-York Tribune. According to Vivian, Irma told him it "sickened her to breathe the same air with him," and that he was "the most contemptible thing she knew."
Irma told him it "sickened her to breathe the same air with him," and that he was "the most contemptible thing she knew."
In court Irma denied threatening her husband. The Buffalo Times reported, however, "she admits she called her husband a cad and hypocrite on several occasions when his conduct was such as to warrant the use of such terms, and that she 'slapped him in the face with her open hand.'" In retaliation to Vivian's suit for separation Irma sued a month later for divorce.
A shocking incident involving Angus K. Nicolson occurred in the spring of 1922. The 45-year-old was a broker with the firm of L. L. Winkelman & Co. He did not come home on the night of March 24 and his wife did not hear from him for three days. When he showed up on March 27, according to The Buffalo Times, he was ill "and has been since."
According to his story, that evening he met actress Malvena Richman and "a woman friend." They "visited a number of cafes" then headed to Malvena's apartment at 187 Riverside Drive. He asserted "for three days and nights he had been kept prisoner" in the apartment, had been "relieved" of an emerald stickpin, a rhinoceros tooth cane, $300 in cash and "checks he had never intended to sign."
And, indeed, Malvena Richman had attempted to cash two checks signed by Nicholson, one for $5,000 and the other for $4,000. She was arrested and released on bail. The Buffalo Times remarked, "It is not clear he made strenuous efforts to leave the apartment."
A reporter tried to get information at Nicholson's apartment. "His home is the De Soto, a rather pretentious apartment house. It was stated that last night that neither Mr. Nicholson nor any of the family—there are children—was at home." The journalist had the same results at the Riverside Drive address. A maid cracked open the door on a chain and Malvena Richman could be heard to say, "I'm indisposed and all excited. I really will say nothing at all. Absolutely not."
More often, of course, the tenants' names appeared in print for purely social reasons. A month later, on April 21, 1922, for instance, The American Hebrew reported that Miss Etta Frank would be sailing on the Maurtania on June 6. "She will be accompanied by Mrs. Miriam Frank and her daughter, Miss Helene Frank, of 215 West Ninety-first Street. Mrs. Annie Heppner will also accompany the part on a tour through France, Switzerland, England and Italy, returning on September 7 on the Paris."
Also traveling that summer was Morris Sweetwood. He and lawyer George Shevlin arrived back in New York on the liner Siboney on August 9, 1922. Customs Inspector Barron had received a tip before the ship docked and "made a careful search of the two men's baggage," said The New York Times. Six bottles of whisky were discovered, which the men's attorney said, "were only 'samples.'" Despite their pleas of innocence, they were sent to prison. If, indeed, Sweetwood had no intention of rumrunning, that all changed by the time he was released. On October 28, 1929, Time magazine listed among its "Surprises" column, the "capture of Emanuel ("Mannie") Kessler, 'King of Bootleggers' and his partner Morris Sweetwood, both one-time Atlanta timeservers; both thought to have reformed."
Zachary M. Harris took an apartment in the De Soto as "his New York address." He owned and operated movie theaters in Kansas City. He made headlines on January 18, 1926 when he married motion picture actress Louise Glaum. The New York Sun remarked that Louise "claims to be the original movie vampire." The term, later shortened to "vamp," referred to sultry screen seductress roles.
A dark mystery hung over the De Soto the following year. Rose and Louis Hammer had separated in 1925. Louis was president of the Pennsylvania Textile Mills and had an income, according to the Daily News, of $450,000 a year (around $6.7 million today). Rose was well taken care of in the settlement. The Daily News said, "Mrs. Hammer had been given $1,000 a month, the big house at Long Beach, her husband's $50,000 life insurance policies and the custody of her two sons."
After a year apart, Louis returned. But soon afterward, Rose became ill. And Louis simultaneously began a suit "against Mrs. Hammer to recover $50,000 counsel fees," as reported by The New York Times. But the suit would never be heard. Rose's illness had never improved and on February 28, 1927–the same week the suit was to be heard–she was discovered dead in the apartment. "She had been ill, the doctor learned," said the Daily News. "There was nothing suspicious about the death, but the medical examiner's office made a postmortem just the same and learned that an insecticide had been swallowed."
The New York Times reported that Rose "committed suicide…by swallowing a quantity of insect powder containing bichloride of mercury." The Daily News said, "But the family knows better. Why should she kill herself, they ask, when her husband had come back to her?" Despite the questionable circumstances of her death, the coroner ruled it a suicide.
"There was nothing suspicious about the death, but the medical examiner's office made a postmortem just the same and learned that an insecticide had been swallowed."
Adolph Vito Valdo, a young dress goods manufacturer, lived here at the time. On April 12, 1928, he was set to be married in a home ceremony on Court Street in Brooklyn. But things would not end as he had planned. The following day the Daily News entitled an article "Raiding A Home, Girl Nabs Man at Bride's Side."
The 19-year-old intruder was Lillian Barlette, a stenographer. She had Valdo arrested and charged with what today would be known as "date rape." The Daily News explained, "Miss Barlette told the detectives she attended a party…on the night of Feb. 26, 1926. Late that night, she said, she was given some coffee she now believes was drugged and did not regain consciousness until the next morning when she found she was alone with Valdo, who promised to marry her, but never did." Rather than being married, the lothario was held on $2,500 bail.
Police had to sort out a puzzling situation on November 18, 1932. Inez Wakins, who lived in the De Soto, was riding in a taxicab with "her erstwhile sweetheart, Victor Wellington," as worded by The New York Age, when a quarrel ensued. Things became physical, said the newspaper, and involved "a loaded automatic revolver, but which of the two combatants is the owner of the weapon police are unable to determine."
When Patrolman Chanda arrived at the cab, Inez was holding the gun. But she insisted "she took the gun from Wellington's coat pocket when he threatened to shoot her." She added, "She used to be intimate with him but had recently told him she did not want to see him." Both parties were held in $500 bail and neither admitted to owning the weapon.
Despite the often-colorful characters, the overall tenant list of the De Soto was refined and dignified. More typical was Alice L. Seligsbuerg, who lived here in the 1930's. Born in New York, she was educated at Barnard University, Columbia University and Friedrich Wilhelm University in Berlin. In 1918, she was instrumental in forming the American Zionist Medical unit, which conducted a floating hospital in Palestine. While living here she was national president of Hadassah, the women's Zionist organization of America.
The De Soto was converted to a cooperative in 1979. Outwardly, Schwartz & Gross's 1916 design remains essentially unchanged. VIEW A PHOTO SLIDESHOW of 100 Years of the DeSoto
---
Tom Miller is a social historian and blogger at daytoninmanhattan.blogspot.com
Be a part of history!
Think Local First to support the businesses currently at 215 West 91st Street aka 2460 Broadway: