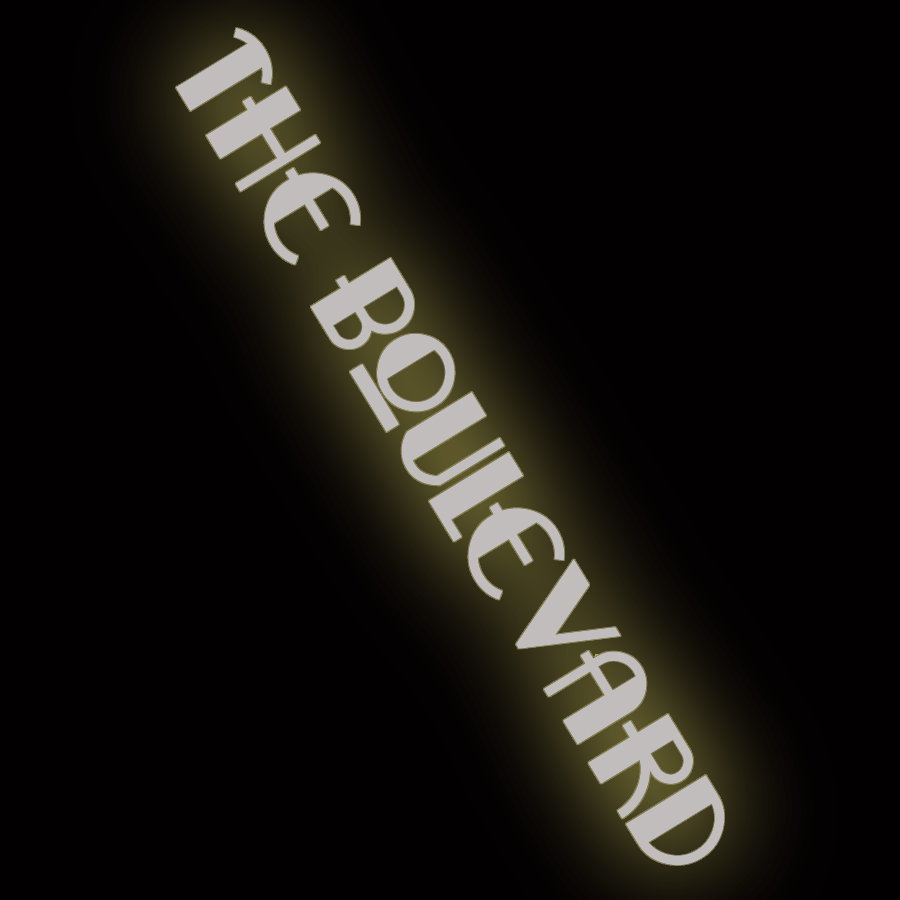 The Myron Arms
by Tom Miller
Russian immigrant Sam Minskoff started his career as a plumber. He ventured into real estate development in 1908, building an apartment house. By 1922 Minskoff was a major player in the real estate field, having erected structures in four boroughs and Westchester County. That year he hired architect Emery Roth to design a 14-story apartment house on the northeast corner of Broadway and 82nd Street that would be called the Myron Arms.
Completed the following year, its Italian Renaissance design featured a two-story stone base, romantic balconies, and Renaissance motifs. A four-sided, two-story Florentine tower with picturesque arcades crowned the structure. Roth placed the entrance on West 82nd Street and put stores along Broadway.
Among the initial residents was Mrs. Sadie Small. In March 1925 she came home to find her apartment had been entered and "several thousand dollars' worth of jewelry" stolen, according to The New York Times. The police quickly apprehended the burglar—one with whom they were familiar.
A month earlier, on February 17, Mrs. Robert Garrabrants discovered her 16-year-old son, Robert, was stealing radio parts. She had him arrested and testified against him in court. She explained to the judge that the incorrigible youth had only recently returned from a military school in Maine. Wishing only to teach him a lesson, she paid his $1,500 bail, and he was remanded to his father's custody. Now, just two weeks later, he was back in court, charged with the burglary of Sadie Small's apartment. It is unclear whether Sadie Small's jewelry was recovered. On April 3, The New York Times reported that detectives suspected Garrabrants was mentally unbalanced, possibly the result of being struck by an automobile a year earlier. The article said officials had scheduled "an examination to test the mentality" of the 16-year-old.
The couple's son would go on to become an acclaimed author–J.D. Salinger

Living here at the time was silent film actress Marguerite Marsh, who shared an apartment with her mother May, and step-father William Hall. The 37-year-old came from a theatrical family. Her sister was actress Mae Marsh; and her brothers were Frances Marsh, a film editor; and cinematographer Oliver T. Marsh. She had appeared in dozens of films, acting opposite Lionel Barrymore in one of them. Marguerite contracted pneumonia in November 1925 and within two weeks died in her Myron Arms apartment on December 8.
In 1928 Sol and Mariam (known as Marie) Salinger moved in with their daughter Doris and son Jerome David. Sol had been a rabbi in Louisville, Kentucky and now dealt in Kosher cheeses. The couple's son would go on to become an acclaimed author. J. D. Salinger is best known for his 1951 novel The Catcher in the Rye.
Resident Herbert I. Berrent Jr. worked in his father's jewelry store three blocks away at 2333 Broadway. In April 1932 the store was robbed of $8,000 in merchandise, and eight months later, on November 30, a jewelry shop diagonally across Broadway had been looted of $20,000 in goods. In response, the Berrents kept the store's front door locked and admitted only known customers. Their precautions prevented a robbery—at least temporarily. Unable to gain entrance by normal methods, the thwarted crooks devised a scheme.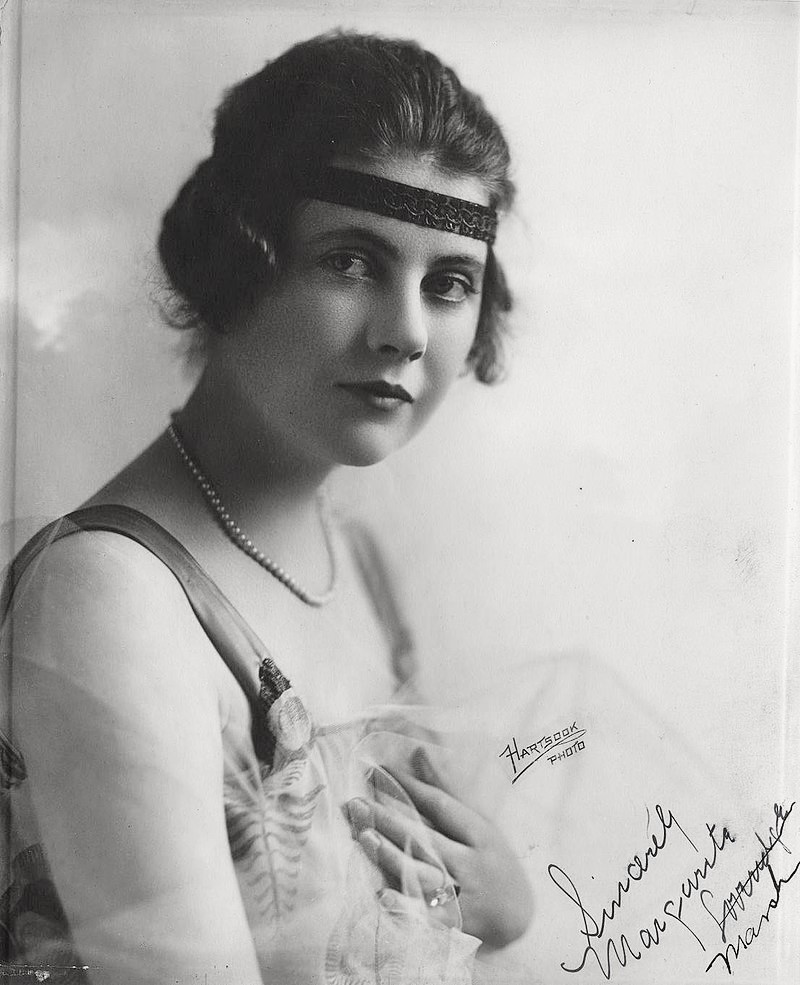 Image courtesy J. Willis Sayre Collection of Theatrical Photographs, public domain
On the morning of December 6, as Berrent left the Myron Arms, two men greeted him on the sidewalk. The New York Times reported, "he imagined [they] were customers, and before he had realized that anything was amiss he had been forced into an automobile and commanded at revolver point to 'behave.'" They drove around for half an hour, giving the senior Berrent and his clerks the opportunity to open the store. As the car passed police officers, the man with the weapon dared Berrent to call out and "see if we mean business."
At gunpoint, Berrent admitted the thieves into the shop. Inside were his father, a salesman, a watchmaker, and a female customer. They were ordered to take a seat on the floor. The customer, Mrs. Alma Stearns, was perturbed, saying, "It seems so silly, what are you doing with those guns?"
One of the gangsters replied, "Like all women, you talk too much. Don't get excited."
"I'm the least excited of any one here," she answered.
In the meantime, one of the men emptied the contents of the open safe into a bag. The men fled south in the car down Broadway with $75,000 in cash and jewelry.
A prominent resident by the early 1940's was former congressman and justice of the Domestic Relations Court Isaac Siegel. A 1901 graduate of the New York University Law School, he had married Annie Natelson in 1907. He was elected to Congress in 1914 and appointed a City Magistrate by Mayor Fiorello La Guardia in 1939. The couple had three adult children.
The Siegels lived on the ninth floor of the Myron Arms. At 8:00 on the morning of June 29, 1947, the 62-year-old Siegel fell from the living room window to his death. The family refused to consider the possibility of suicide, surmising that he "suffered an attack of vertigo while opening a window," said The New York Times. With no eyewitnesses, the police listed the case as "fell or jumped."
he not only confessed to "feeding them questions, answers, and other cues, but also to lying to a Manhattan grand jury when he denied doing so…"
The 1950s saw a national mania for televised quiz shows. One of them, "Tic-Tac-Dough," was produced by resident Howard Davis Felsher, who lived here with his with, Nancy. But the competition between networks and shows prompted Felsher to use unethical methods to garner higher ratings. He and his show came under scrutiny, and he was called to Washington to testify before a Congressional subcommittee in October 1959.
The 32-year-old admitted to meeting contestants in his Madison Avenue office, his car, and his Myron Arms apartment prior to their appearing on the show. The New York Times reported he not only confessed to "feeding them questions, answers, and other cues, but also to lying to a Manhattan grand jury when he denied doing so. What was more, he acknowledged that he had coached as many as 30 contestants to make the same denials." Felscher was fired from the show. But, in a remarkable rebound, he was back on top two decades later as the producer of the No. 1 hit "Family Feud," starring Richard Dawson.
A well-known resident was playwright Hyman "Hy" S. Kraft. Starting his career as a reporter for The Clipper, a theatrical trade paper, he wrote his first play in 1932, Mr. Papavert. Among his other plays were Top Banana, which opened in 1951 starring Phil Silvers; Café Crown; Thank You, Svoboda; and The Last Tycoon, a 1954 dramatization of F. Scott Fitzgerald's unfinished novel, produced. While living in the Myron Arms in 1971, his 1971 book On My Way to the Theater was published. He died at the age of 76 on July 29, 1975.
In 1988 the building was converted into a cooperative. For some reason, its name was changed from the Myron Arms to The Rousseau. What did not change was Emery Roth's striking Italian Renaissance presence, little altered since the building's opening a century ago.
---
Tom Miller is a social historian and blogger at daytoninmanhattan.blogspot.com
Be a part of history!
Think Local First to support the businesses currently at 221 West 82nd Street aka 2280-2286 Broadway: