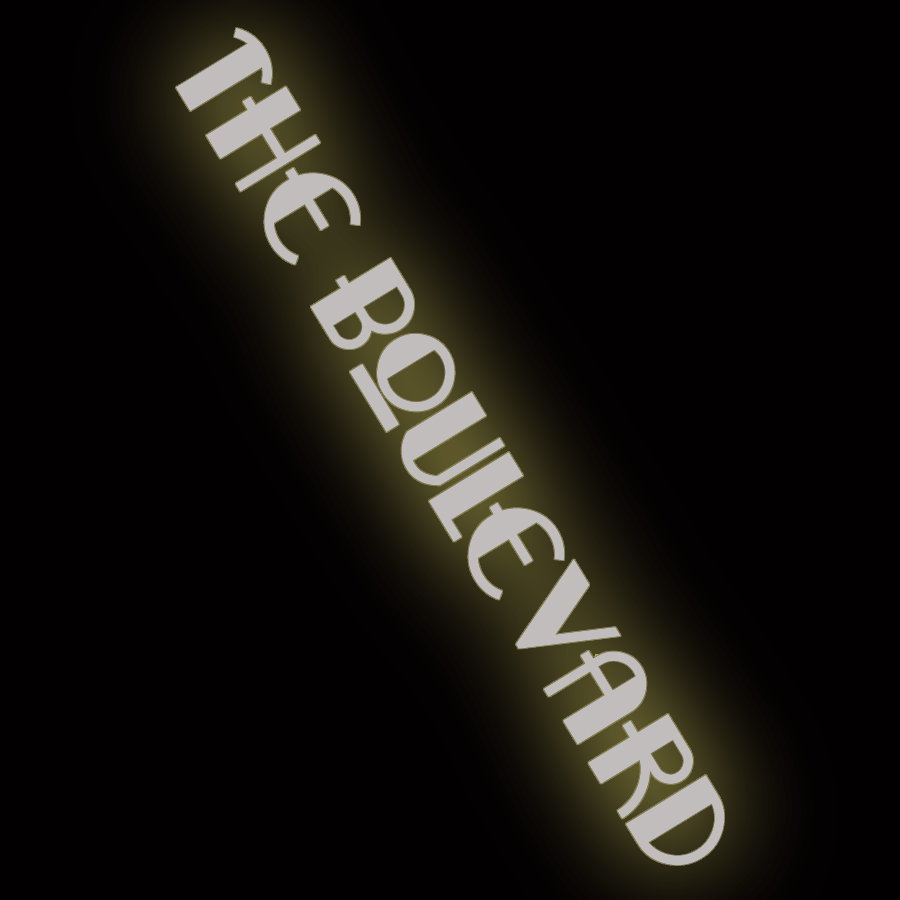 The Forres
by Tom Miller
Architect George F. Pelham designed a seven-story apartment building for Alexander Walker at the northwest corner of Broadway and 81st Street in 1899. His brick-faced, Renaissance Revival design included an eye-catching rounded bay at the corner and decorative carved panels. A whimsical touch, easily overlooked, are the two, winged gargoyles at the second floor, sprouting from the base of the corner bay. Pelham included stores on the Broadway side, and placed the residential entrance on West 81st Street, under a portico supported by polished granite columns. The building's name, The Forres, was displayed in a lavishly carved entablature over the entrance.
Completed in 1900, The Forres boasted an electric elevator and "liveried hall service night and day," which meant that uniformed young men were constantly on hand to assist tenants. There were four apartments per floor ranging from six to nine rooms and a bath. An advertisement declared, "In The Forres there is nothing wanting to make it one of the most desirable apartment houses on the West Side. Each apartment affords its tenant the luxury of an exclusive residence." Tenants paid the equivalent of $3,500 per month for the most expensive apartments in 2023 terms.
Among the initial tenants was Aniceto J. Menocal and his wife. His was an inspiring story. Born in Cuba in 1839 to "a prominent family," according to The Sun, he graduated from the Rensselaer Polytechnic Institute in 1862 with a degree in engineering. After serving in the Havana waterworks and the Department of Public Works in New York City in 1872, he was appointed chief engineer in the Department of the Navy. His first assignment was "to investigate the practicability of a ship canal from the Atlantic to Pacific Oceans in Nicaragua or in Panama," according to The Sun.
The car flipped over in a somersault, landing upright on the track.

Menocal's professional duties meant that initially, his wife saw little of him in their apartment in The Forres. In 1900 he was charged with selecting a site for the chief naval station on the Philippine Island; in 1902, he was sent to Liberia, Africa, to select a site for a coaling station; and then he worked on the completion of plans for a drainage system in Matanzas, Cuba.
While he was in Africa, he injured a leg in an accident, and in Cuba, he suffered what The Sun called "a further weakening of his system." Nevertheless, he forged on and, in 1903, was listed as "Commander and Civil Engineer, U.S. Navy" in the Rensselaer Polytechnic Institute Bulletin.
Menocal retired in 1906. In November 1907, his condition had worsened to the point that he was bedridden, and on July 20, 1908, he died in his apartment in The Forres. Commander Aniceto J. Menocal was buried in Arlington National Cemetery.
The affluence of the residents afforded them the luxury of summer homes, automobiles, and high-end lifestyles. Stewart H. Elliott's expensive hobby was fast cars. On August 15, 1906, The Horseless Age reported that he was being held "under $5,000 for homicide on account of the death of Mrs. Lena Noble…who was thrown from his touring car." The young woman had died of a fractured skull.
A year later, on the afternoon of August 29, 1906, Elliott (whom the Waterville Times called "a twenty-five-year-old lover of speed") went to the Morris Park Racetrack with Robert G. Kelsey, a wealthy real estate operator, and his wife Emily, who lived nearby on Riverside Drive. The two men intended to race one another in their high-powered cars.
According to the Waterville Times, Emily thought, "It will be great fun to ride against Bob," and climbed into Elliott's vehicle. The newspaper said:
Once around the track the machines sped at fifty miles an hour, head and head, neither being able to shake off the other. Mrs. Kelsey clapped her hands and urged Mr. Elliott to higher speed. As he approached what is known as the 'egg turn' his car shot ahead and gained fifty feet.
Just then, Elliott blew a tire. The car flipped over in a somersault, landing upright on the track. Emily Kelsey had been thrown from the racecar, which then landed on top of her. She was killed instantly, and Elliott was charged with manslaughter.
World-renowned operatic baritone Emilio de Gogorza and his wife Elsa were among the first residents of The Forres. The couple had been married in 1896 when De Gogorza was still struggling. Elsa would later testify, "When I married him, he was a young man and unknown, and I aided him in his career, practiced his songs with him, attended to his business for him, and by my labors and efforts largely contributed to his present standing in his profession and to the making of his career." Emilio de Gogorza's stellar career, however, ended their relationship.
In 1906 he went on a concert tour with the beautiful operatic soprano, Emma Eams. According to Elsa, after that, "his manner became changed." The couple bickered, and when De Gogorza returned from a European tour in September 1907, he checked into the Hotel Marie Antoinette rather than return to the apartment. De Gogorza demanded a divorce, which Elsa fought for two years. Finally, in March 1909, she filed suit for separation, asking $10,000 a year in alimony (a significant $307,000 today).
Other well-to-do residents at the time were Dr. James E. Burt; William I. Overstreet, a director and the secretary of the Oaxaca Rubber Company; and Harry Aitken Wilson and his wife, the former Rosel Elise Pfarrius. Wilson was a 1905 graduate of Yale University and a member of the hardware and metal business, Hermann Boker & Co.
In addition to Emilio de Gogorza, The Forres was home to other musical residents. Madame Kate Rolla lived here by 1915. The former prima donna had sung at Covent Garden, the Imperial Opera House in Moscow, the Metropolitan Opera House, and in St. Petersburgh, San Carlo, and Naples. Now retired from the stage, she coached pupils in her apartment. An advertisement in 1915 noted, "specialty of correct tone production and breath control."
On February 13, 1917, the Musical Courier reported, "Alfrieda Fuchs, soprano, recently returned from Europe, has opened an attractive studio at 251 West Eight-first street, New York, where she will devote her time to vocal teaching." The article that Fuchs's years of studying with Europe's "foremost masters" assured her students "unusual advantages."
The couple bickered, and when De Gogorza returned from a European tour in September 1907, he checked into the Hotel Marie Antoinette rather than return to the apartment.
America's entry into World War I closely affected some of the residents. The family Dr. James E. Burt was still here at the time. They saw their son, William, go off to war, as did Mrs. Frank D. Gillespie. On October 31, she received terrifying news when the Official U. S. Bulletin listed Lt. Alexander J. Gillespie as wounded in battle, "degree undetermined." Happily, both young men returned from abroad.
The Forres was home to several progressive-minded and independent women in the post-World War I years. Artist Payson Graham lived here from about 1918 into the 1920s. The Canadian-born painter had studied in Paris and New York and exhibited her works widely.
Charles Arthur Mackenzie and his wife, the former Berniece Stewart, lived here by 1920. Berniece had prepared for college at the Portland Academy in Oregon before entering Bryn Mawr, where she had majored in German and French.
Another impressive female resident was Gabrielle D. Gardner. She and her husband, Saxton E. Gardner, were both physicians. They moved into The Forres by 1920. Gabrielle was involved in an automobile accident when she drove her automobile into a telephone pole upstate on January 28, 1926. Although she was not seriously injured, she was taken to the Peekskill Hospital. The New York Sun reported that while she was telling nurses about the accident, she suddenly died of a heart attack.
A tragic and bizarre incident occurred here in March 1925. Saul Levy was described by the New York Evening Post as "a wealthy interior decorator." He and his wife had two children, 19-year-old Rhoda, and 3-year-old Charles. On March 24, Levy returned from a business trip to Europe "in high spirits," according to his daughter. But something was troubling him. On the morning of March 31, he entered Rhoda's bedroom and kissed her goodbye as he did every morning, then woke Charles, hugged him, and kissed him as well. He then took the stairs to the roof, folded his overcoat neatly and placed his hat next to it, and threw himself off the edge. He died instantly. The motive for his suicide was a mystery.
In 1936 the sprawling apartments were divided. There were now seven, rather than four, suites per floor. Although the storefronts along Broadway have undergone a frenzy of remodeling over the decades, the building remains otherwise greatly unchanged after nearly a century and a quarter.
---
Tom Miller is a social historian and blogger at daytoninmanhattan.blogspot.com
Be a part of history!
Think Local First to support the businesses at 2261-2271 Broadway: