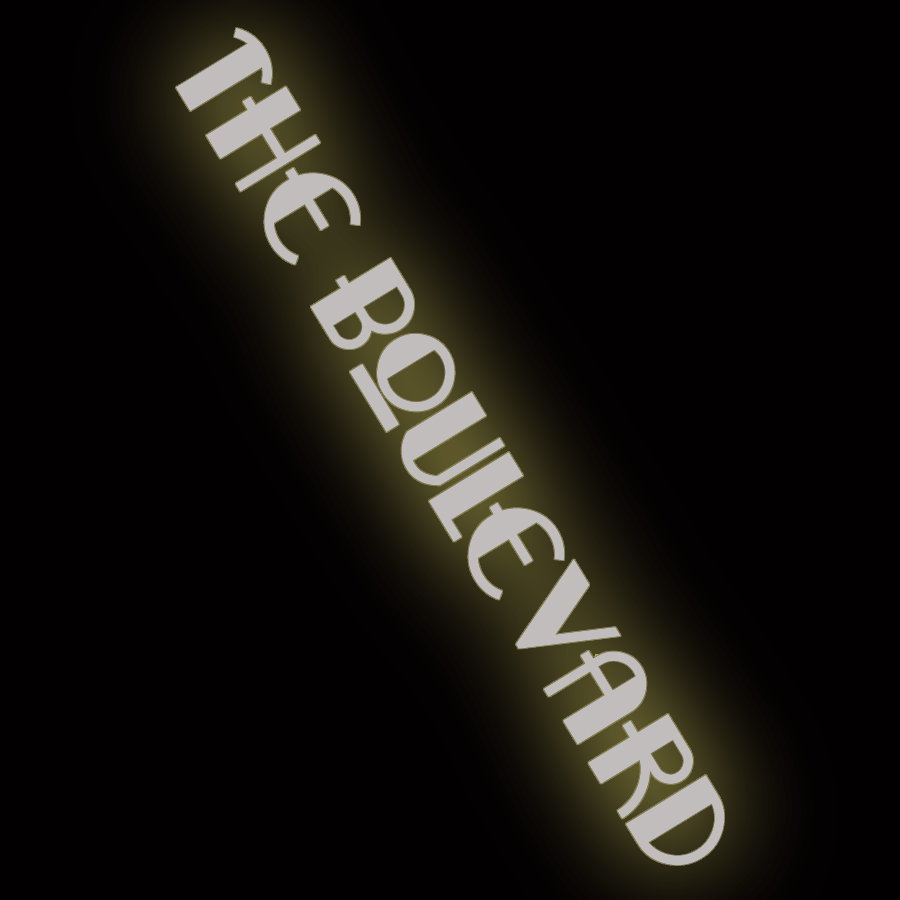 2274 Broadway
by Tom Miller
In 1887 architect J. Averitt Webster designed four five-story "flat and store" buildings on the east side of Broadway and 82nd Street for developer F. Smith. Stretching from 2270 to 2276 Broadway, the identical structures were each four bays wide. A continuous cast metal cornice gave them the impression of a single edifice.
By the turn of the century, the store was home to Sbar, "painters, decorators, paperhangers." It was taken over in 1906 by Charles S. Hartwig, who continued the painting and decorating business in the space for at least eleven more years.
In the meantime, the apartments were rented by middle-class tenants. Among the residents in 1905 was Erich Boech, who unwittingly became a test case for a new city ordinance. On July 8, according to The Sun, he was fined $5 "for allowing his horse to nibble on trees on Seventy-second street." The article explained, "This is the first fine inflicted under the new law which gives to the Commissioner of Parks the care of all the trees in this city, whether in parks or along the streets."
Thomas F. Sullivan shared an apartment with his mother Madeline, and his sister in 1916. The 35-year-old was a policeman, appointed to the force on October 21, 1905. On November 23, 1916, Sullivan failed to return home from work. When he had still not shown up two days later, his mother reported him missing. On November 26, The Sun reported, "The police have sent out a general alarm for him."
Madeline Sullivan said her son had "between $2,000 and $3,000 in cash in his pocket." She noted he had complained of being ill the evening before he disappeared, adding, "he had a fall three years ago, in which his head was hurt, and since then, he has often complained of pains in his head." For days the search went on with no trace of Sullivan. The Evening World reported, "Despite the vigilance of the 10,000 policemen, they were unable to find their lost brother."
Unfortunately, Sullivan's alcoholism derailed his profession once again.

But it was not illness, nor an injured head that had caused Sullivan to go missing. He was drunk. A week later, on November 30, 1916, he walked into Bellevue Hospital. The physician's record read:
Walked in Bellevue Hospital at 7:21. P.M. Gave his name as Thomas F. Sullivan, thirty-five years old, No. 2274 Broadway, and his occupation a policeman. Admitted to Ward B-2 by Dr. Rutledge…Diagnosis—Chronic alcoholic poisoning.
Thomas Sullivan's condition was so severe that he was hospitalized until January 11, 1917. Sullivan faced a police court on January 22. He was discharged from the force for violating several regulations, including disobedience of orders and being absent without leave. But Sullivan had powerful friends in the police force.
After policeman Richard Edward Enright was promoted to Police Commissioner on January 23, 1918, he began reinstating fired officers, and on June 26 re-hired Thomas F. Sullivan. The friendship between the two became obvious. The World reported, "When reinstated by Commissioner Enright, he was well taken care of. He was sent to do duty in a precinct adjoining his home, a privilege enjoyed by few policemen."
Unfortunately, Sullivan's alcoholism derailed his profession once again. Even Enright could not save him in January 1919 when he was charged with disobedience of orders, conduct unbecoming to an officer, intoxication while on duty, neglect of duty, and other offenses. He was fired again, and this time remained off the force.
Tenants in the post-World War I years paid $80 per month for a two-room apartment with a bath. The amount would translate to about $1,000 today.
In 1923 the second floor was converted to a meeting space, with two large, bay windows. It became home to the Church of Universal Inspiration under pastor M. Della Monica. An announcement on December 15 read, "Church of Universal Inspiration is now located at 2274 Broadway. We will be glad to see all our friends. Services will be held Sunday, Tuesday, Thursday, and Saturday at 8 P.M."
Around 1930 the Social Pictoralists, a group of "home portrait photographers" took the second-floor space. They offered an interesting service. Rather than its clients coming to the studio, the photographers would go to their homes. The Social Pictoralist's advertisements offered "sittings for home portrait photographs of the better kind. A very excellent home portraitist, especially good with children, will make these sittings."
At the time, the first-floor shop was home to Brown's Market. The refrigerating system for the cases and food lockers, which was in the basement, caused upheaval on January 12, 1932. The Evening Post reported, "Thirty persons were routed from their beds and saved today when a fire in the basement of a five-story apartment house at 2274 Broadway…released ammonia fumes from a refrigeration system, endangering the lives of all in the building."
The fire was contained in the basement and extinguished. But the gas traveled throughout the upper floors. "Firemen in gas masks searched the building for persons trapped in the studio apartments above, but all had been warned in time," said the article." Residents, ousted into the bitter cold, were unable to return to their apartments until the fumes had dissipated about an hour later.
The fire was contained in the basement and extinguished. But the gas traveled throughout the upper floors.
In the 1960s up-and-coming jazz drummer and bandleader Idris Muhammad moved into an apartment. In his autobiography, Inside the Music, he writes of his "little two-room apartment at 2274 Broadway."
It was a rent-controlled building that a lot of musicians lived in. When one old person moved out, we got the apartment for another musician. We ended up with lots of musicians living in that building. And the rent in this building was very cheap. The rent was $52 a month.
He goes on to list those many musicians, saying,
In the apartment above mine lived a percussionist, a Spanish cat named Angel Allenda. Tyrone Washington was a saxophone player there. There was James Booker. Woody Shaw, the trumpet player, lived in an adjoining building…And another trumpet player named Marty Sheller, who was working as an arranger with Mongo Santamaria, lived right next door to me.
In 1980 the continental restaurant Marvin Gardens was on the ground floor, and The Thread Company occupied the second. The yarn store was opened by Marianne Ake and Lisbeth Perrone, both from Sweden. Along with selling yarn, the shop offered three-hour seminars for beginning knitters.
In 1992 the restaurant space became home to Aspen Café, which served American cuisine. The Thread Company (retagged The Yarn Company) was still upstairs in 2018. At some point, Laytner's Linen & Home store on the corner spread into the ground floor 2274 before closing in late 2022.
---
Tom Miller is a social historian and blogger at daytoninmanhattan.blogspot.com
Be a part of history!
Think Local First to support the business at 2274 Broadway: