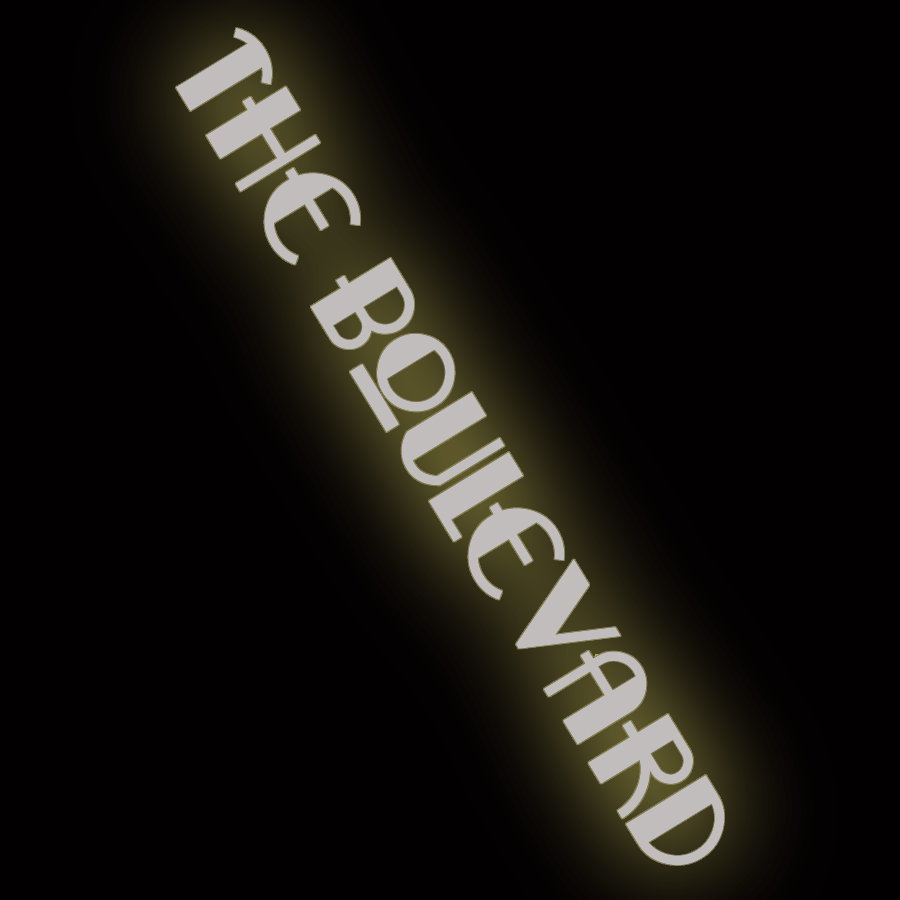 The Metropolitan (Ancott)
by Tom Miller
In 1898 architect Christian Steinmetz received commissions for two back-to-back apartment buildings that would engulf the eastern blockfront of the Boulevard (later Broadway) between 96th and 97th Streets. Because they came from two different developers, his designs would have little in common.
The southern building, called the Metropolitan, was designed for C. J. La Grassa and cost $200,000 to construct—more than $7.25 million in 2023. Completed in 1899, the seven-story building included a two-story stone base with stores. The upper floors were faced in beige Roman brick and trimmed in limestone. Steinmetz placed the residential entrance at 231 West 96th Street, an avenue-wide thoroughfare lined with handsome private homes.
The initial, affluent residents of the Metropolitan included theatrical manager Myron B. Rice, Osmer B. Wheeler, Jr., and John Calvin Martin. Rice had been manager of the Grand Opera House on 23rd Street and Eighth Avenue and was the booking manager for David Belasco. He would remain here until his death in January 1918.
Osmer B. Wheeler, Jr. was a partner in The Continental Clay Products Co., as well as operating the Richmond Brick and Tile Company on Staten Island. He and his wife had a single daughter, who shared the apartment with them. According to The Chicago Tribune, Wheeler had invented "several important processes in brick making which brought him a large amount of money in brick manufacturing and royalties." Formerly in charge of the Vanderbilt clay works in North Carolina, he had served as the first mayor of the new town of Biltmore.
In the summer of 1901, Wheeler began showing concerning signs of an impending mental breakdown. In August, his wife consulted a physician, Dr. George Gray Ward, but then Wheeler "became so erratic that an attendant was secured for him, who has been his constant companion day and night," reported The Chicago Tribune on November 18.
In the summer of 1901, Wheeler began showing concerning signs of an impending mental breakdown.
Astonishingly, the day before that article, Wheeler had been arrested while attempting to negotiate $103,000 in forged notes. The article said, "Mr. Wheeler lives in a handsome apartment house at 231 West Ninety-sixth street. His family, which consists of a wife and daughter, are prostrated with grief over his predicament." In court on November 19, Wheeler's attorney, Henry J. McCormick, said he would "show that he is mentally irresponsible, and will ask that he be committed to Bellevue."
Equally wealthy was coal dealer John Calvin Martin. Born in Millersville, Pennsylvania in 1845, he was a Civil War veteran and had married Emeline Doolittle in 1869. In 1889 he established the Martin Fund for the promotion of Christian education, endowing it with $2.5 million. He also founded (and owned) the town of Portage, Pennsylvania, and the Emilie D. Martin Hospital and Training School for Nurses.
Martin was aggressive and opinionated, both in business and in public, and Emeline (who went by Emelie) was a staunch suffragist and Temperance woman. The Christian Advocate described her as being "widely known in the temperance and other moral reforms."
When the Martins' chauffeur, Otto Miller, was arrested for speeding on February 7, 1909, John was summoned to the West Side Court to supply bail. Martin had other things in mind for his employee. He addressed the court:
Your Honor, I would like to make a charge against this man also. This man took my car from the garage without my permission and is guilty of larceny. He took my Panhard car out Thursday night and returned it so badly crippled at 4 o'clock Friday morning that it will have to undergo repairs. It's been out of commission ever since.
Magistrate Kernochan, however, said, "but he didn't steal the car, he returned it."
Martin was prepared. "Yes, but he used my gasoline. Then there's the wear and tear. It's about time this was stopped. I discharged two other men for the same reason." Otto Miller was jailed on both charges.
In a surprising case of déjà vu, on August 13, 1910 The Washington Post reported, "Capt. John Calvin Martin, a coal operator, philanthropist, and civil war veteran, who is said to be worth $10,000,000, was adjudged a lunatic today…and committed to a private sanitarium at Totawa, N. J." The article said that among other things, Martin was "laboring under the delusion that his wife, Mrs. Emilie Doolittle, one of the most prominent clubwomen in New York, is dead."
Emeline D. Martin died the following year. On August 11, The New York Times reported, "Neither the name of her husband nor that of her brother, Edward Doolittle, is mentioned in the will." She gave three-fourths of her estate to the National Woman's Christian Temperance Union, and the remainder to the Presbyterian Board of Home Missions. John C. Martin died in the sanitarium in 1912.
In the meantime, playwright and author Edward Henry Peple lived in the Metropolitan by 1907 and would stay at least through 1915. By then, organist and composer Bruno Siegfried Huhn was a resident. Born in London in 1871, he had toured throughout Europe, Egypt, Australia, and India before settling in New York in 1891.
The significant affluence of the residents afforded them luxurious lifestyles. On February 3, 1912, for instance, The Rye Chronicle noted, "The Misses Peck have gone to their town house, 231 West Ninety-sixth street, New York city, to remain until April 1st." And two months later, on April 6, 1913, The New York Times announced, "Mrs. George W. Hattler has returned to 231 West Ninety-sixth Street from the Argentine Republic. She had been there all Winter, and came back by way of London and Paris."
Residents were no doubt shocked when they opened their newspapers on May 12, 1920 to discover their neighbor, Dr. Charles Faust, had been arrested. On May 5, as he started to leave the apartment building, Faust was accosted and robbed by 26-year-old Charles Calisano. His cries attracted Patrolman Edward Renschler, who saw Calisano dart from the building. Renschler arrested him two blocks away. Immediately afterward Dr. Faust positively identified the crook in the West Side Court.
He ordered both Faust and Scapdicei arrested and held on $1,500 bail each.
But when the case was called on May 11, Faust had changed his mind. The New-York Tribune reported that he told the judge he "was not certain the prisoner was the man who robbed him, in fact, he said, he felt sure he was not the man." Magistrate Cobb asked Faust if he had received any money since the first hearing. "He replied that the money stolen from him had been returned by John Scapdicei, who was in the court room," said the article, "Scapidicei lives in the same house with Casilano."
That was all the judge had to hear. He ordered both Faust and Scapdicei arrested and held on $1,500 bail each. Casilano was held on $3,000 bail awaiting a grand jury. "This business of impairing the administration of justice by squaring things out of court with a defendant is becoming too serious and too frequent," said Cobb.
Living here in 1928 was 43-year-old Mrs. K. P. Speedy. She was married to a former high diver in the Ringling Brothers' Circus, but the couple had been separated for years. A former vaudeville entertainer, she had been known on stage as Farrell Desmond and Danell Desmond. She found love in 50-year-old Jean Bellis, a waiter, who lived on Columbus Avenue.
Tragically, a friend notified police on April 3 that he had not seen Bellis for several days. Patroman Lammers entered Bellis's apartment through a fire escape window and found his body and that of Mrs. Speedy. They had died accidentally from a gas leak several days earlier.
A renovation completed in 1963 downsized the apartments. There were now five per floor. It was apparently at this time that the name was changed to The Wollaston (it would be renamed once more, to The Ancott). The corner store was home to the Bargain Corner, a discount clothing store until a Citibank Branch opened around 1979. For more than a decade the West Side Discount Bicycle shop was in the 96th Street space, recently taken over by Trek bicycle store.
---
Tom Miller is a social historian and blogger at daytoninmanhattan.blogspot.com
Be a part of history!
Think Local First to support the businesses at 231 West 96th Street aka 2558-2566 Broadway: